My Birthday wishlist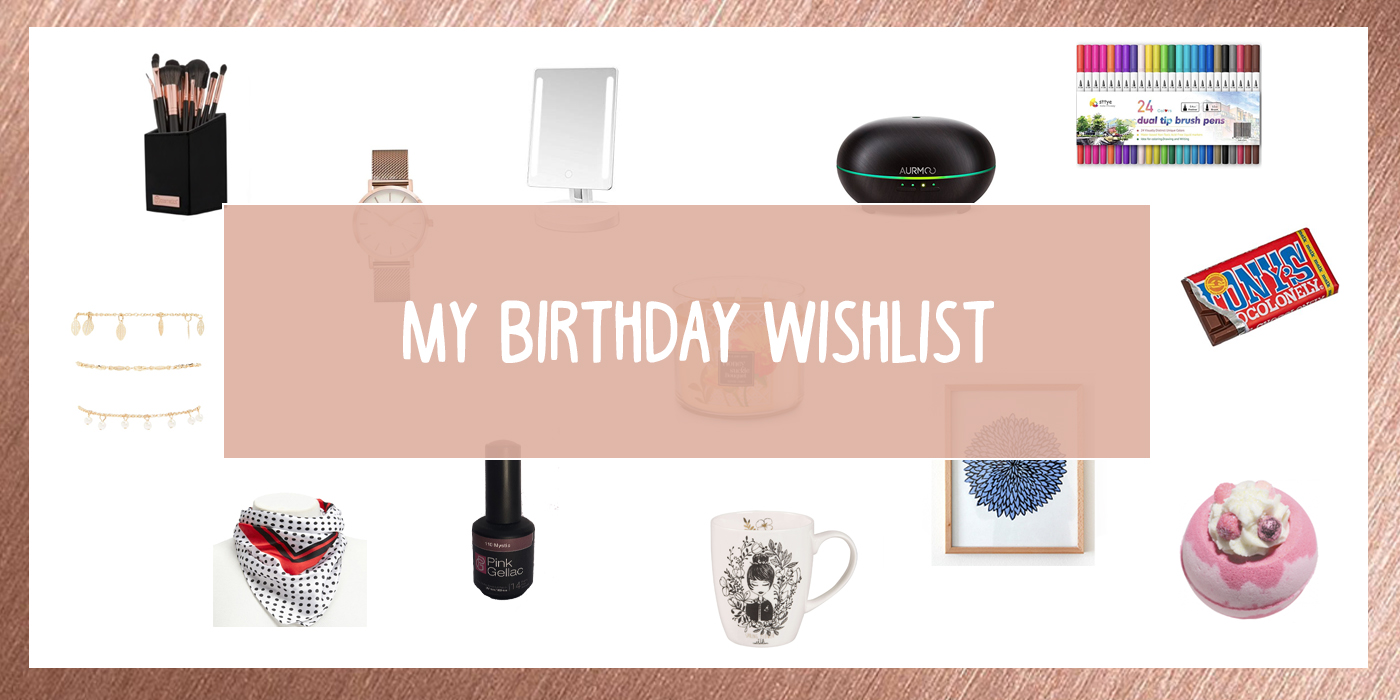 Hi guys! My birthday is coming up so I had to create a birthday wishlist. For me, birthdays aren't about the presents but about the people you get to celebrate it with. So here's my birthday wishlist with a couple items I would love to buy for myself, get as a present or buy as a present for someone else. Let's get into it!
In this blog, I sum up some ideas and I link an example of it that I like. I couldn't link all the items. I categorised them into 4 categories: Beauty and make-up, Fashion, Home and others. In a rush? Pin the collages on Pinterest and save the ideas for later.
Beauty/Make-up
Pink Gellac or nail polish
Mirror with built-in lights:
Bath bombs, my favourite brands are Bomb cosmetics and Lush
Rituals products
Spa trip together
Gift card for a spa treatment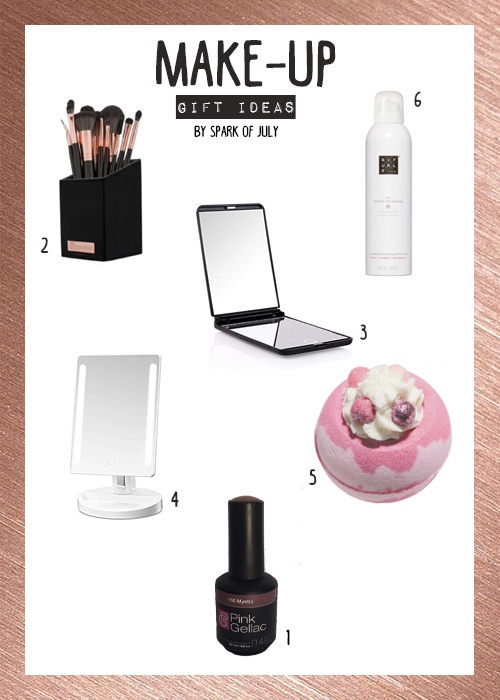 Fashion
Giftcards from their favourite store. For example: H&M, Zara, River Island, Pimkie, Forever 21, Urban Outfitters, Stradivarius…
A watch: Get 20% off of your order with SPARKOFJULY20
Home
Lettre board, now at Primark in the Home department for a really affordable price.
Essential oil diffuser
Prints/posters: The one in my collage
pillows, of course, you can buy this anywhere and at any price but I really love this one.
Mugs, I'm in love with this one from Maison du Monde.
Giftcards from home decor stores like Ikea, Maison du Monde, Etsy, Amazon, Target, …

Others
Markers for hand-lettering and drawing
For adults: a bottle of wine or champaign, or in my case: Martini Bellini
A good book
Chocolate or candy
Something the person is crazy about, in my case: cats! So everything with cats is always a good gift. For example Catopoly or a cat jewellery stationary.
Birthday box, a fun gift for any age. You can easily personalise it yourself.
Birthday money cake: soon on the blog!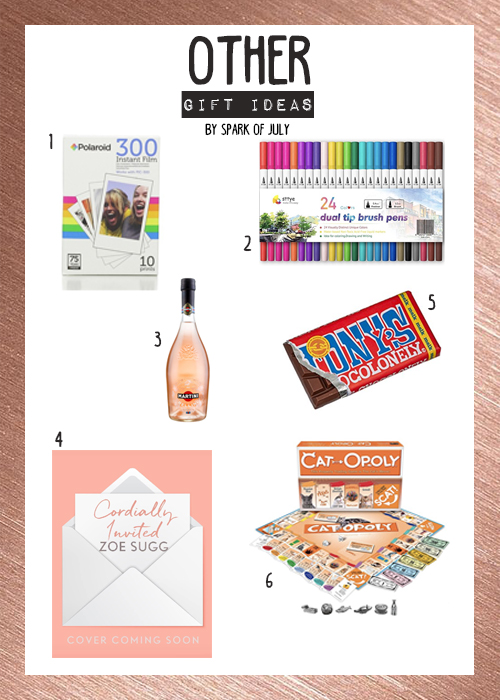 I really hope you liked this blog! Let me know your ideas on Instagram or Twitter. Don't forget: I'm on bloglovin.
Sparks and hugs
Links above marked with a "*" are affiliate links – which means I receive a percentage of the revenue made from purchasing products through this link