DIY Partybox, fun birthday gift for little kids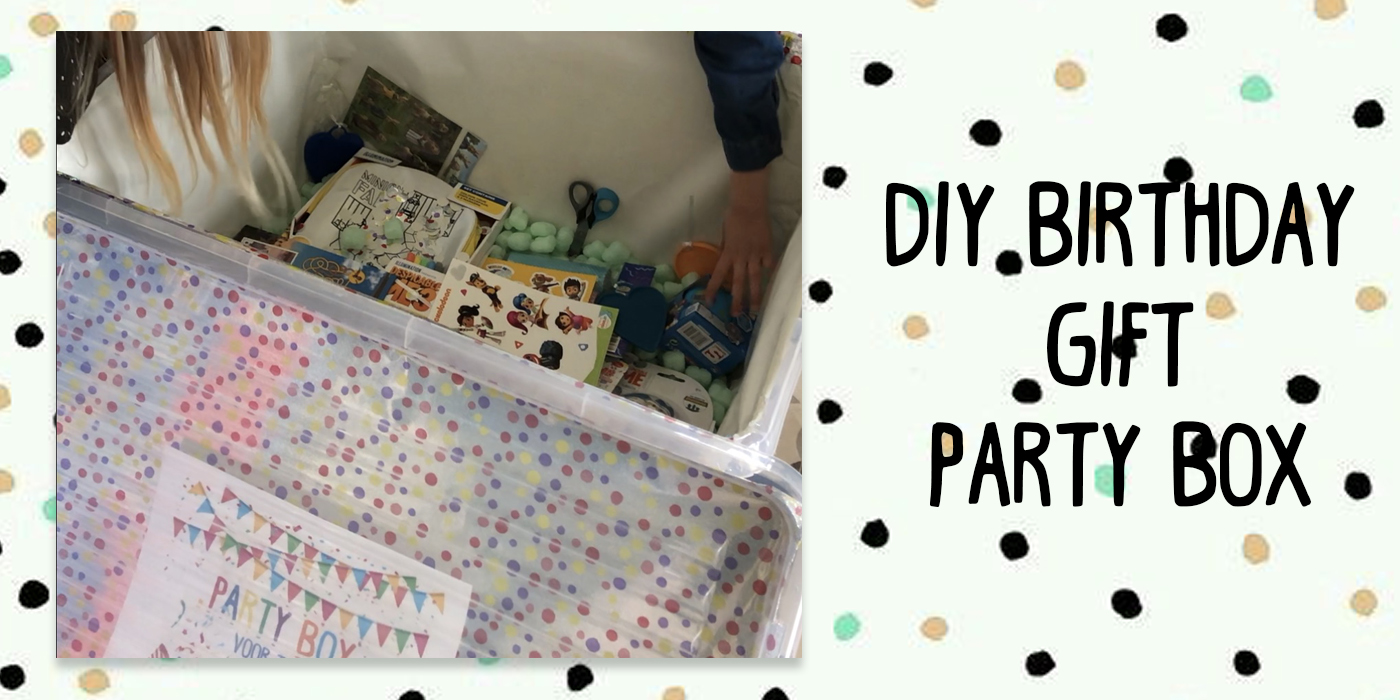 Hi everyone, last week my little nephew turned 5, and I wanted to celebrate it with a big birthday gift. I gave him a party box. What's that? I'll tell all about it on the blog!
The idea
My idea for his birthday gift was to buy a big box and put 5 balloons in it with helium, so if he opened the box, the balloons would fly out. With this idea in mind, I searched for a box, balloons and stuff to fill the box.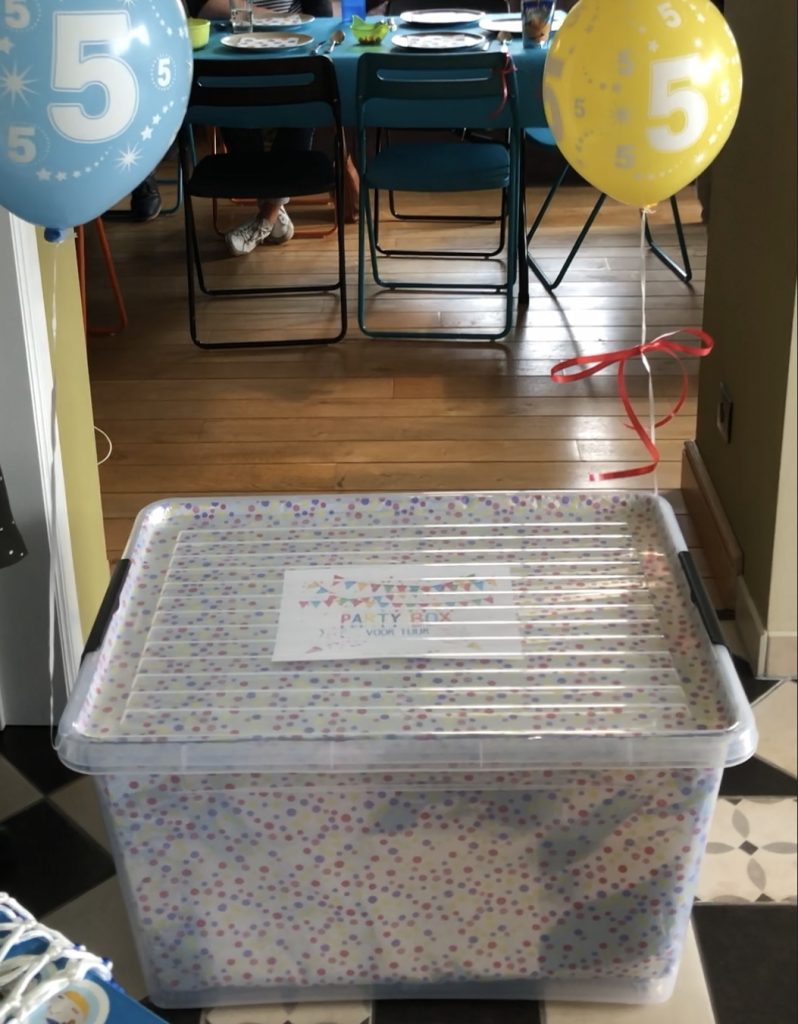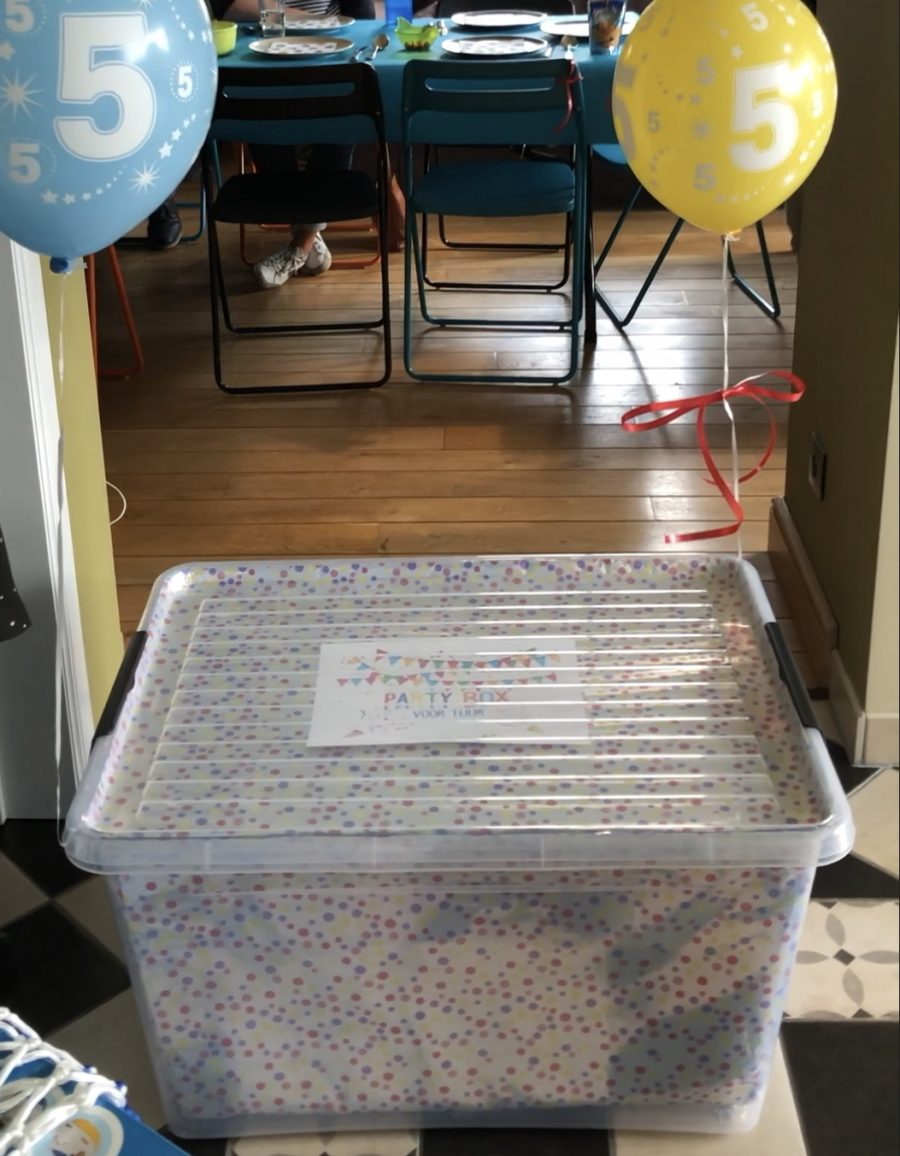 The box
Buy a box big enough to fill with balloons. I filled the box with 3; I put the other 2 on the outside of the box. I covered the box with wrapping paper on the inside. And filled it with confetti, toys, empty balloons, party accessories like (garland, party blowers), drawings to colour in, stickers, … All fun stuff for a little kid from 5.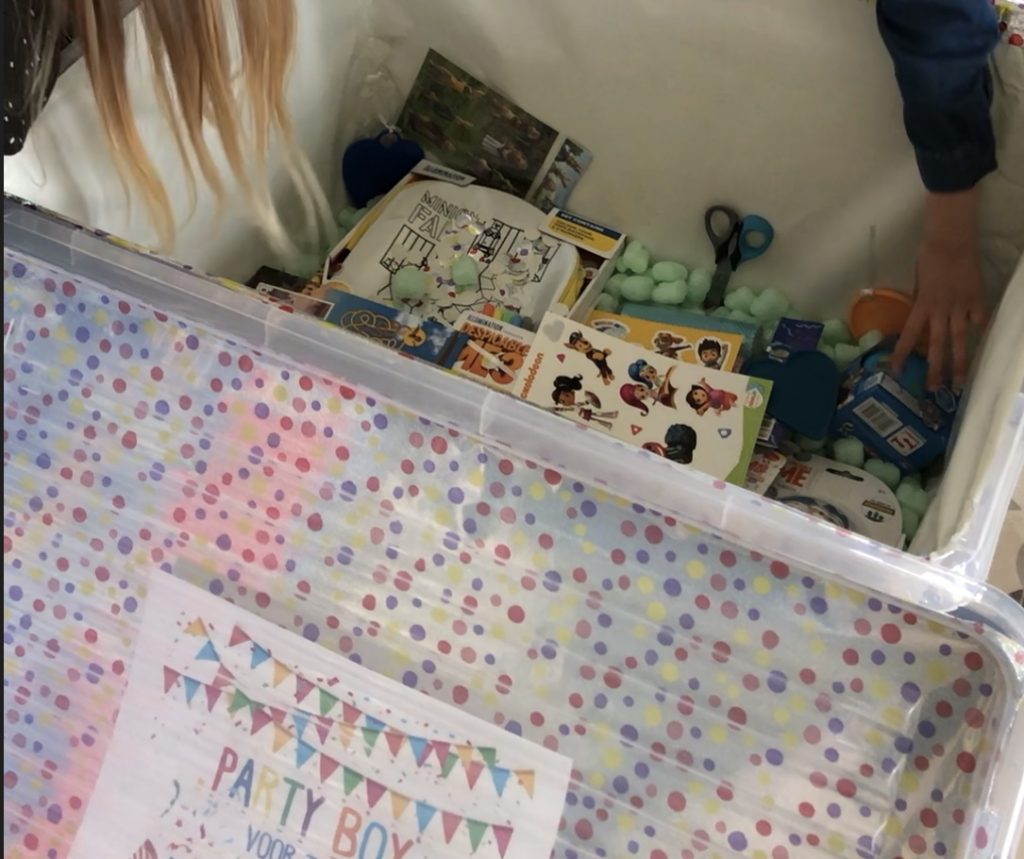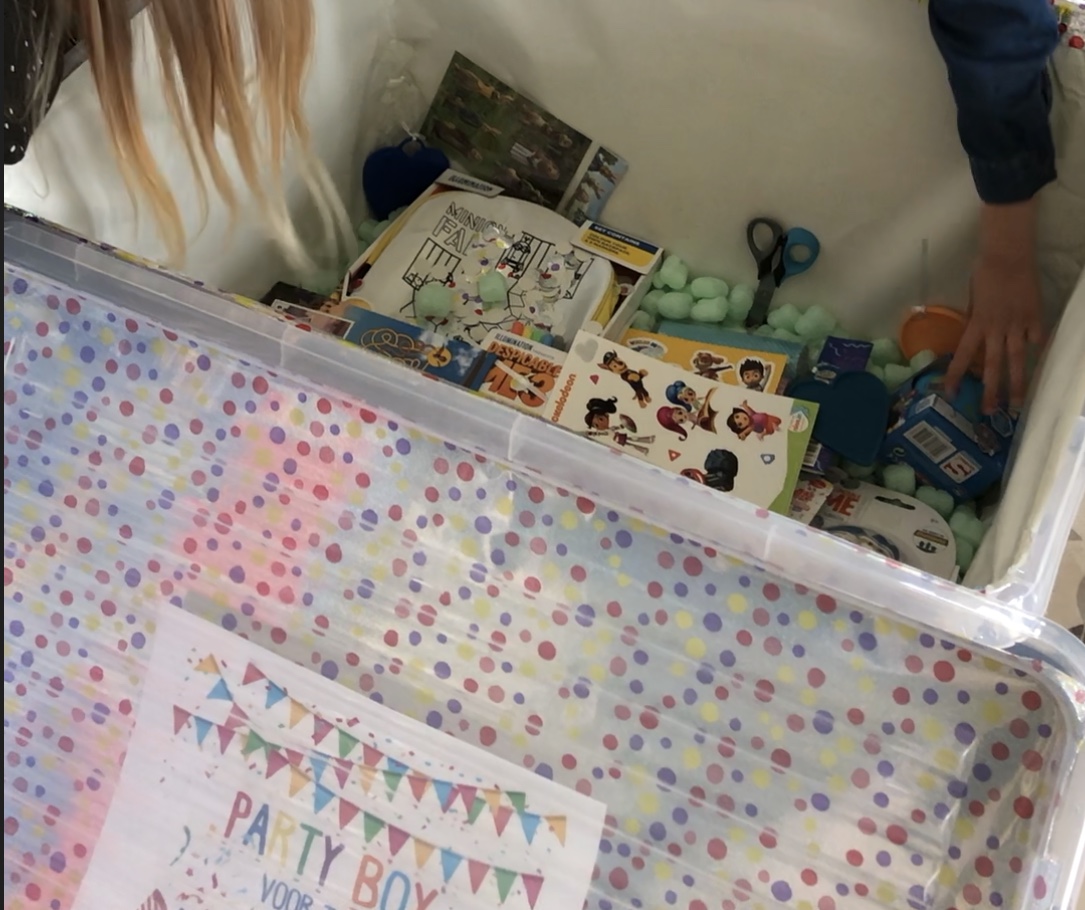 Personalize
You can personalize the box by putting things in it that the kid likes, so I put loads of things from the minions and paw patrol in it. I also know he loves colouring which is why I put the drawings in there.
Why you should try this
First of all, the balloons coming out of the box gives a real wow-effect, my nephew loved it. Second, you can put loads of cheap toys in it. For kids, it's not about the price but about what they love. They also love the size of a present, and by buying a big box, it's a big present. My nephew absolutely loved it, and the funniest part is: he even played more with the balloons than the toys!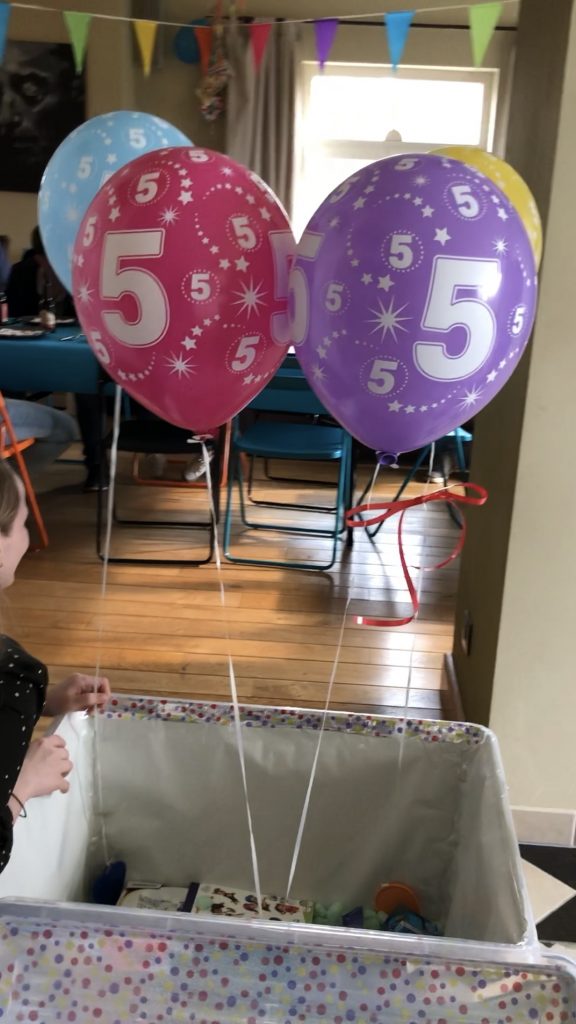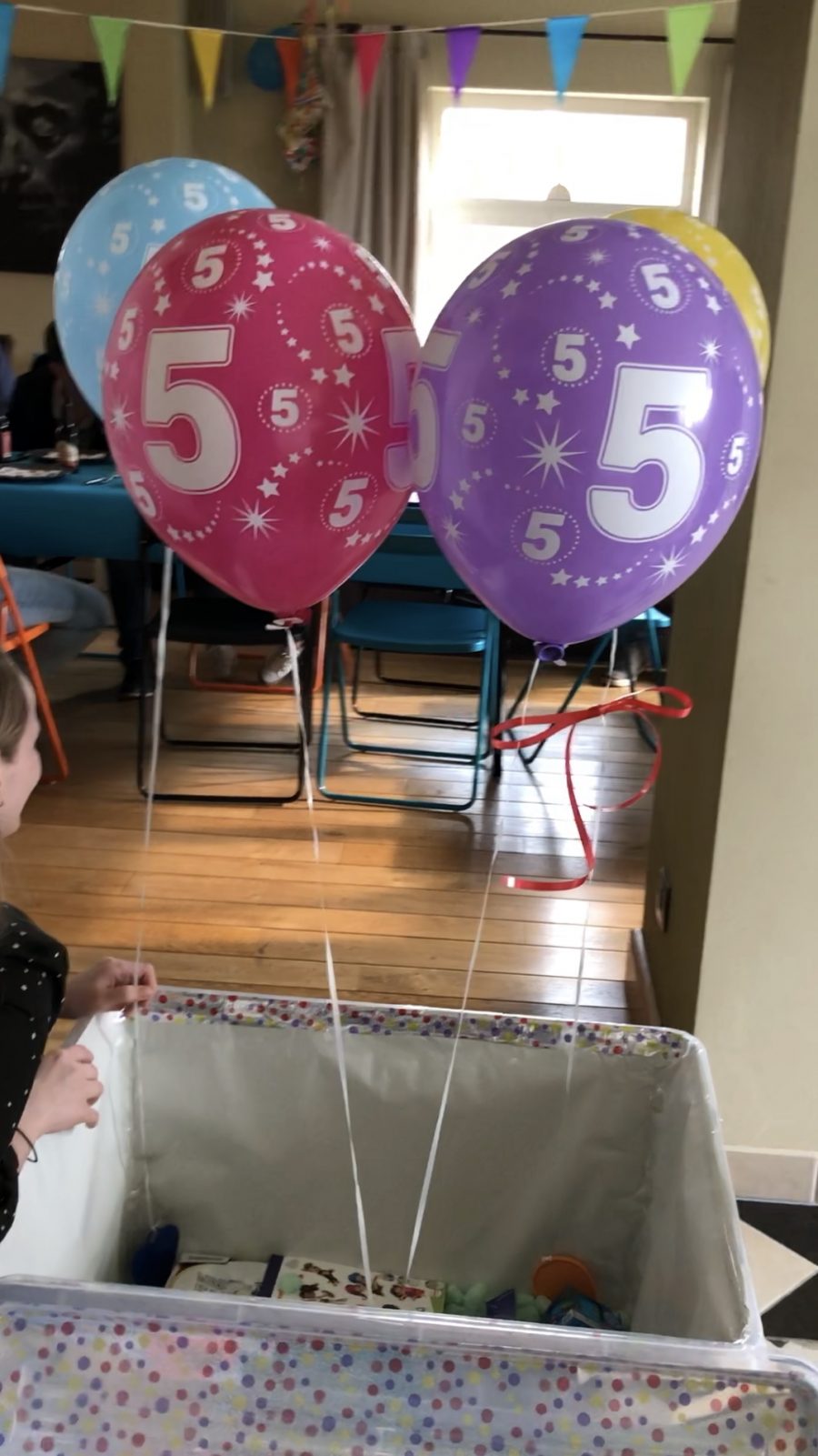 If you recreate this awesome gift, show me on Instagram or Twitter!