YouTubers I recently started following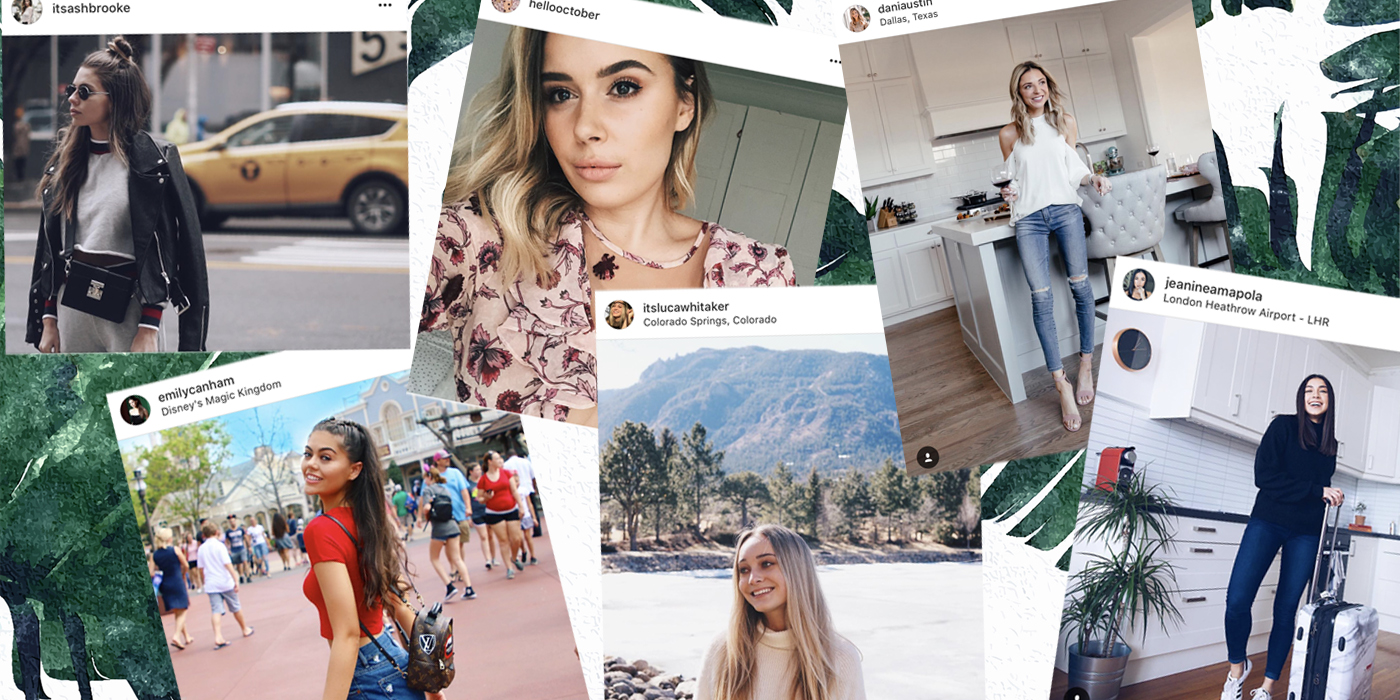 Hi, guys on this blog I'm telling outubeou all about YouTubers I recently, I mean like the past year, started following. Let's get into it!
So I planned to post a shoplog this week but because I'm really sick, I didn't have the chance to go shopping so I asked you guys on Twitter which blog I should post this week. The 'YouTubers I just followed' had won. If you didn't have the chance to take a vote, go follow me on twitter (@sparkofjuly) and take a vote next time!
YouTube
I watch YouTube every day, I always watch the same people on YouTube. You can find my "go-to" YouTubers in my YouTuber Favourites blog. In the past year, I started following other YouTubers and smaller YouTubers. Before I get into the list of YouTubers I recently followed, I have to say that they are all beauty, fashion, travel and lifestyle YouTubers. If you're looking for others like gamers, pranks, … I can't help you, I'm sorry.
Ashley Brooke
Ashley has become one of my favourite YouTubers, her fashion is absolutely goals. Just her life is goals I mean, living in a beautiful apartment in NY with a boyfriend, a dog, having absolutely amazing fashion sense, going to the gym and eating healthy I mean … GOALS! I watch all her videos about fashion tips but I also watch her vlogs and I'm just in love with her life and with who she is, she is so amazing. If you love fashion, I mean really LOVE fashion, go follow her right now! Even if you don't really like fashion but can use some fashion inspiration and tips, go follow her as well.


Follow her on YouTube – Instagram.
JeanineTV
I have been following Jeanine's main channel for a while, I always loved her videos but I wasn't as involved with her videos as I was with others but I really discovered her videos and vlog channel just before vlogmas. And of course, I fell in love with her as a person by following her every day during vlogmas. Jeanine is such a genuine person, she is so natural, funny, beautiful, confident and she gives such good advice. She works so hard and it's so amazing to see her grow and to follow her. I really recommend following her vlog channel, she really makes you feel better.

Follow her on YouTube – YouTube Vlogs – Instagram
Dani Austin
I discovered Dani because I watch JeanineTV. Dani is Jeanine Amapola's roommate and she looked like a sweet person in Jeanine's videos so I decided to follow her. Dani is such a genuine person, she is so kind. Recently Jeanine was telling about Dani rescuing a dog and doing all she can to help the dog. I mean, she stole my heart. I haven't seen a lot of her videos but those I have watched are really good and she creates good content. Even by just seeing her photo you already see that's she is a kind person.

Follow her on YouTube – Instagram.
Emily Canham
When I say "YouTubers I recently followed" I really mean recently in this case. I started following Emily this week. I showed her video to my best friend on Monday and today she's already on my blog. It was love at first sight with her videos, she makes such pretty videos and so high quality. Her content is amazing, her style is absolutely stunning and she is so natural and beautiful. She's at the right place with being a YouTuber. Emily is in her element before the camera. She's so confident and she shows the real deal like fitting into clothes that are her size but they just don't fit. She is really honest and I really believe her when I watch her videos. I've been binge-watching her videos whilst I'm sick.


Follow her on YouTube – Instagram.
HelloOctoberxo
I got to know HelloOctoberxo because Zoella mentioned her in one of her videos so of course, I had to check her out because Zoe is absolutely one of my favourite YouTubers ever. Suzie is so fun to watch, she is so natural and I love her videos. Her video feed is also so satisfying, everything matches and all the thumbnails are already so beautiful. She is British and I don't know why, but I really love British YouTubers, I love the way they talk and they seem to be all so genuine and natural. If you love fashion and beauty, HelloOctoberxo is the YouTuber you should follow. Also, her videos make me relaxed, I don't know why they just do.

Follow her on YouTube – Instagram.
Luca Whitaker
I don't watch all Luca's videos because she's still so young and I don't really feel connected to her content. I'm older than her and I'm passed that stage of content but man she really is amazing. She is the queen of creating other peoples Instagram. Those videos are the reason I started following her. She really does the job well. She's also really funny and if you're still in high school I think you should follow this girl. She's confident but she also makes jokes about school and that awkward school stuff. I think she is really fun to watch when you're in the same age category as her. I do think she can become a really big YouTuber because she is really good at making videos and great content.


Follow her on YouTube – Instagram.
I hope you liked this blog, if you recommend some small YouTubers who I can support or if you have your own YouTube channel, let me know on Instagram or Twitter! And don't forget that I'm also on Bloglovin!