Milan blog: What we did in Milan part 1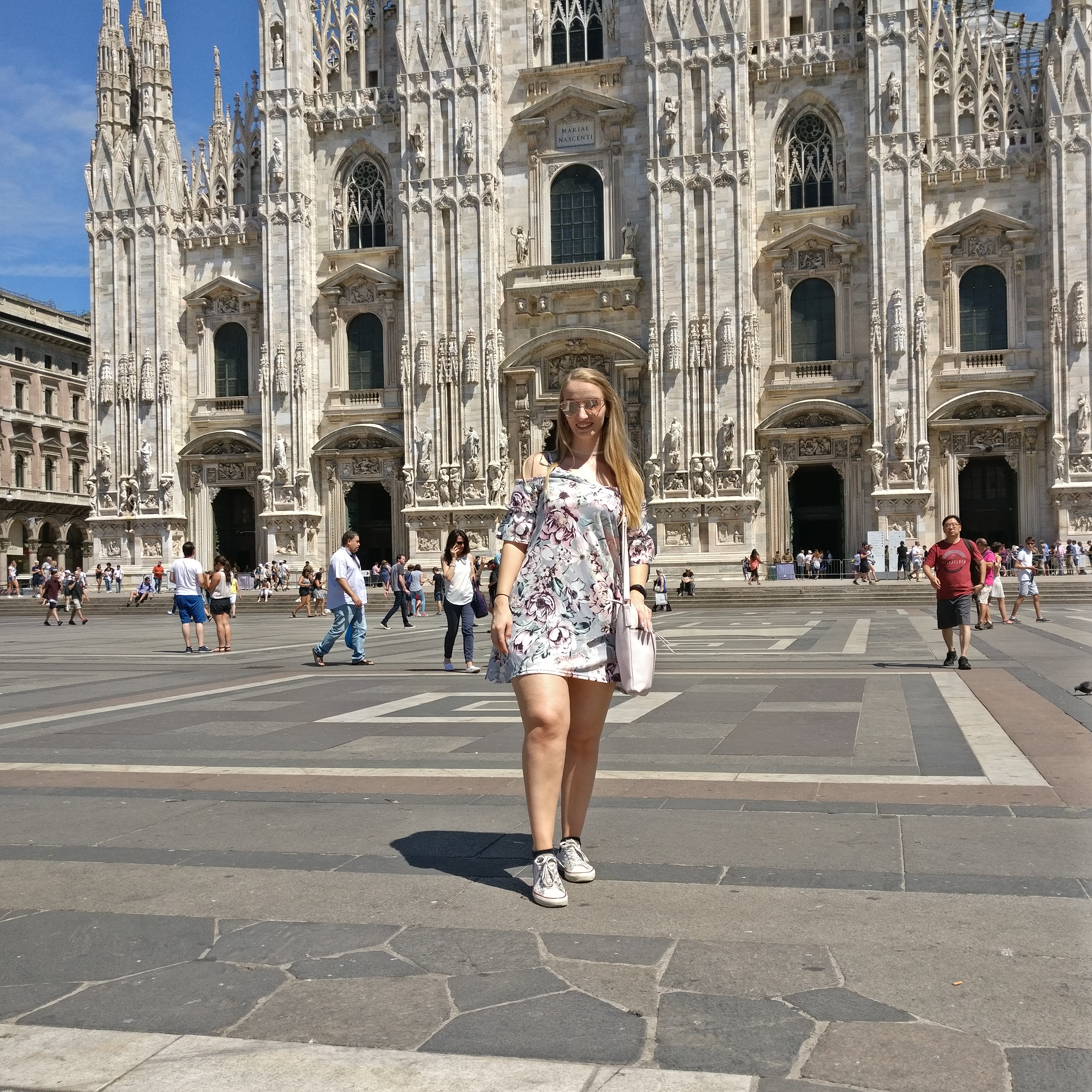 Hi guys! In today's blog I tell you all about my first two days on my Milan city trip at the end of July! On Thursday I post a blog about the last two days!
Day 1: travel, walk, sleep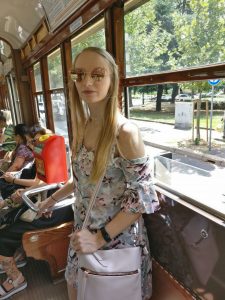 We woke up at 3:30 AM to go to the airport. Our plane took off at 8 AM and we landed in Milan Malpensa at 9:20 AM. To go to Milan, we had to take the Malpensa Express. The train ride only takes 40 minutes but it was a long walk to the hotel. We arrived eventually at our hotel at 11:30 AM. We stayed at our hotel for a little while because we were so tired. While we were at the hotel, we searched how we had to go from our hotel to the city centre. We were fortunate because there was a tram that stopped in front of our hotel every 10 minutes. We took the tram to Metro station Domodossola where we could take the metro to anywhere in Milan.
After all this travelling we went to the Domo, we took some pictures and afterwards we went to eat something in McDonald's. We started our first route from our travel guide 'Time to momo: Milaan" at the Domo. We went to Galleria Vittorio Emanuele II which is a beautiful galleria with shops from Prada, Chanel, … When you walk in the galleria, and you go to the left, you see the Ferrari store. As a girl growing up with only men and cars, I really wanted to go to the Ferrari store. Then, we walked through Corso Vittorio Emanuele to do some shopping, and at the end of the street you can find the Lego Store, and we stopped there as well. To be honest, this Lego Store is pretty small. We stayed at the little piazza in front of the store to rest.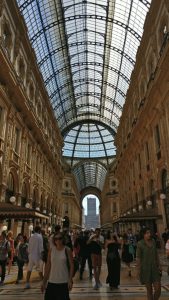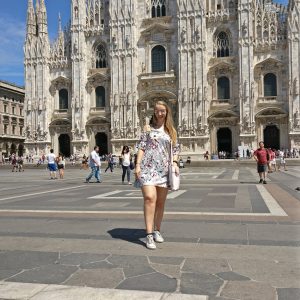 We continued this route by going to see Casa Degli Omenoni and Casa del Manzoni. I really love Milan because of its Architecture; the buildings are so beautiful. Afterwards, we followed the route described in the travel guide and we ended it in the Giardini Pubblici, a park with a beautiful fountain. We stayed here for a little bit as well.
After the park, we returned to our hotel, and we searched for a little pizza restaurant in the neighbourhood, so we went to One More' Restaurant Pizzeria. The pizza was absolutely delicious, and it was so big! We ended the day by watching a movie in the hotel because it was already 10 PM when we finished our dinner.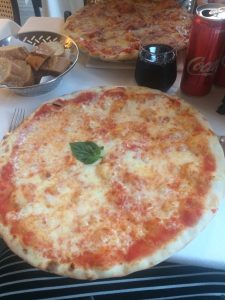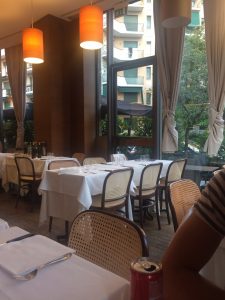 Day 2: Gelateria, Castles and shopping
When we woke up, we went for breakfast at our hotel. Afterwards, we did some shopping; I searched for a Stradivarius because I really wanted to go there, we don't have one in Belgium … Then we took the metro to De Angeli to start route 5 of our travel guide.
The route led us to the first stop: Gelateria Marghera. We ate real Italian ice cream, and it was seriously one of the best ice creams I had in my life! Then we walked through Corse Vercelli and Corso Magnete. We ate something at Panini Durini, it was delicious but we discovered that drinks are very expensive in Milan. On average, you pay €3 for 33cl of Coca-Cola! So we decided to search for McDonald's when we were thirsty so that we could buy 0,5L for €2,40. This is a little tip for you guys if you go to Milan and walk around a lot, if you want to drink something but don't want to lose time go to McDonald's for drinks. After we bought our drinks at McDonalds we walked by the church Parrochia San Pietro In Sala around the corner and it was stunning!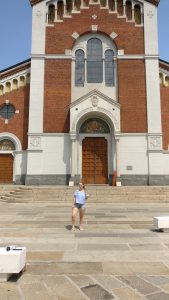 We walked to Cenacolo Vinciano, La Vigna di Leonardo and Santa Maria Della Grazie. They really took my breath away; it was so beautiful. In my opinion, Santa Maria Della Grazie is the most beautiful search I have ever seen. We continued walking to Castello Sforzesco; it is a castle at the beginning of a huge park. You can walk around on the court of the Castle, and you can go to the park. We went to the park and stayed here for a little bit to enjoy the sun and all the people sitting there together. It this park is also a museum which we visited on the third day.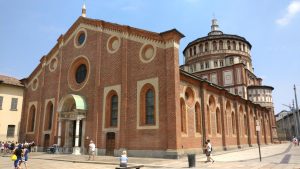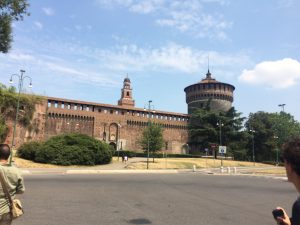 After our little visit to the park, we decided to start a second route which led us to Brera, Porta Nuova and Isola. Unfortunately, we couldn't finish this route because my phone broke. We wanted to go back to the hotel to see if we could fix it and get all of our pictures back. I think we did like half of the route and we walked through beautiful streets, and we saw a lot of beautiful buildings. So I really recommend visiting this neighbourhood!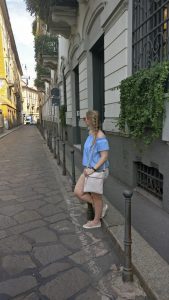 We returned to our hotel to fix my phone, after 30 minutes trying it finally worked again. So we left the hotel to go and eat something. We went back to the Domo and ate something in Galleria Vittorio Emanuelle. When we finished our dinner, it started raining. Because of the rain, thunder and lightning, we decided to go back to the hotel and watch a movie again.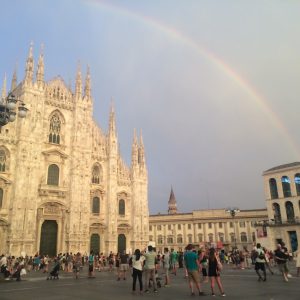 I hope you liked this blog! Read more about my city trip on the next blog. If you are curious to know how I planned this city trip, read it in my Milan preps blog! To see what I packed for this trip, read my packing blog!