Milan blog: What we did in Milan part 2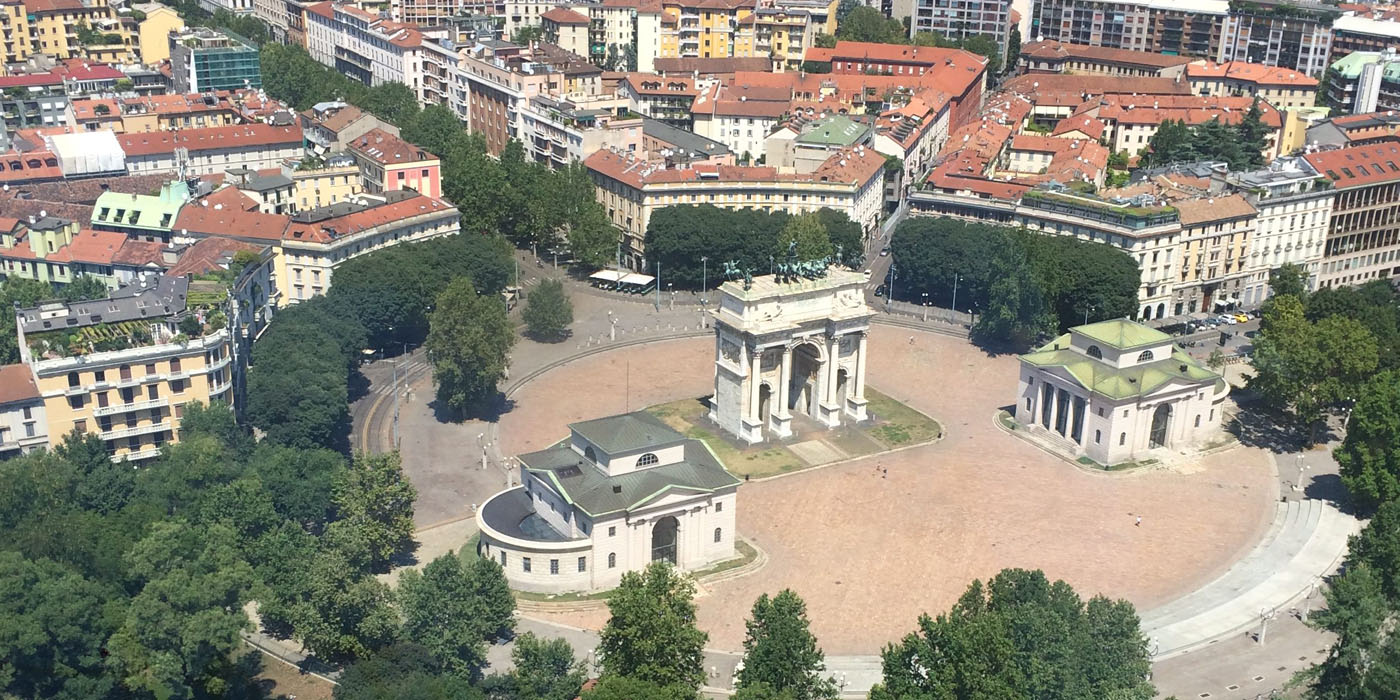 Hi guys! In today's blog I tell you all about my last two days on my Milan city trip at the end of July!
Day 3: Museums, breathtaking view and a lush bath bomb!
Our third day was a Sunday, so we decided to do a museum today. After breakfast, we went to Triennale Design Museum which is in the park behind Castello Sforzesco. We went to the exhibition of (xxx). It was about immigration, and it made me rethink the whole issue about immigration these days, the exhibition was one of the best I saw in my life. It tells so much more than the stories we hear on TV; I recommend going to this exhibition if you are in Milan. Afterwards, we went to Torre Branca, which is behind the museum. It's a 108m high tower; you can take the elevator up and walk around like 10 minutes to see the beautiful view. It costs €5, but I think it's worth it.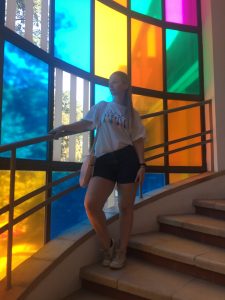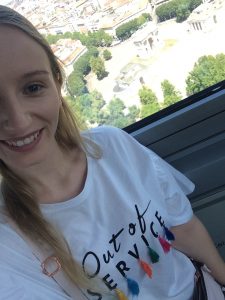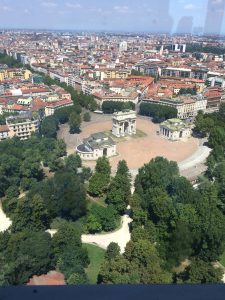 We went to eat something at Castello Sforzesco; there's a little restaurant called Calicantus Sforzesco. I didn't like the food to be honest, but my boyfriend did. So I think I just chose the wrong dish. Afterwards, we started route 4 of the travel guide. It led us to Museo Nazionale Della Scienza e Della Tecnologia Leonardo da Vinci. We had to pay €10 to go in there, and it was huge! I haven't been to a bigger museum in my life I think. It was so cool! I wished we had more time to visit the museum, but we didn't think about it being so big! I loved the ' telecommunication ' hall wherein you see really old phones, radio's, computers, calculators, … There was also a building with a giant boat and old planes and trains. I really recommend visiting this museum as well.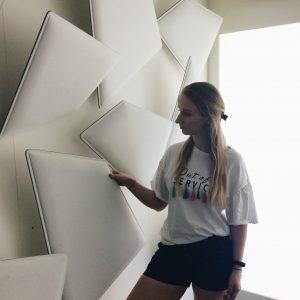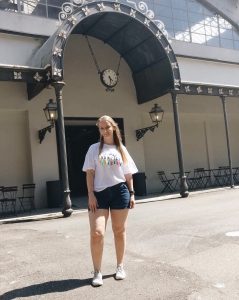 Afterwards, we went back to our hotel to change clothes and to rest a little bit. This evening we wanted to eat a hamburger but a real hamburger so we went to Prime Burger which is close to the Domo! It was delicious, and I think it was the best meal I had in Milan. Then, we returned to our hotel, and I took a bath with my first ever Lush Cosmetics Bath Bomb! I was so excited, and I want to do it again soon, but I have to find a Lush store close to my hometown first.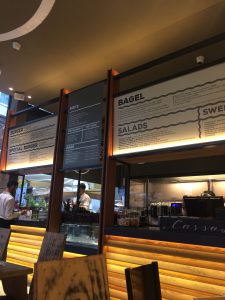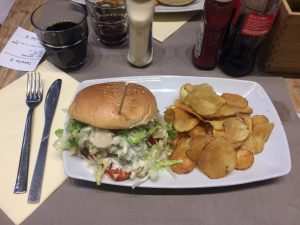 Day 4: Bye Milan, waiting 4 hours and happy to be home
We only went for four days, so this was our last day. We didn't do much on this day because we had to pack our suitcases, clean up our mess in the hotel room and so much more boring stuff. After cleaning and packing and the check-out, we went to the Domo for one last time. We also went to Pinacoteca Ambrosiana and Piazza dei Mercanti and again I fell in love with Milan's buildings and architecture. I just can't say it enough how beautiful the buildings are! Then we walked around in the streets near the Domo where we haven't been on the other days.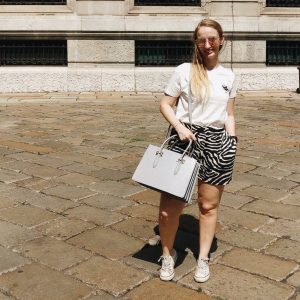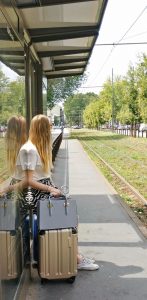 We took the metro back to the hotel to take our luggage and then we took the metro to Centrale FS to take the Malpensa express back to the airport. Guys, we were so stupid you can't believe it; we arrived at 5PM-ish I guess but the take-off was at 9 PM. We thought our plane left at 8 PM so we had to wait 4 hours before we could go on the plane. So I just listened to music, watched some Netflix and read a book, and then we could go and see the gate info at 7:10 PM, but again we had to wait until 20:40 before they gave us the info, I was so angry at that time. And of course, our plane left the airport later than departure time.
The flight took about 1 hour and 10 minutes, so we were home soon. I was so happy to see my family back; I am a family person, so four days without my dad is so long. Then when I came home, I finally saw my cats again, and I hugged them so much. Then I realised, you don't know how lucky you am with having a home and how nice it is to be home until you went away for a couple of days.
I hope you enjoyed this Milan blog. If you ever want to go to Milan don't hesitate, just go! If you don't know how to plan this trip, read my Milan planning blog. Bye guys