Travel Guide: Menorca, Spain
Travelguide: Menorca
Hi everyone, in today's blog I'm going to talk about what we did in Menorca. I made a little travel guide of 10 things we did. Let's get into it!
First things first
We travelled with Neckerman to Menorca and stayed in the Cala'n Bosch hotel in Cala en Bosc. We stayed 7 days and had the best time in this hotel. We really recommend it, the price we paid was really good, the service is great and the room was really beautiful. We rented a car for 3 days with Europcar which cost us 185 euro. I really recommend renting a car, it's absolutely worth it. You can easily visit all the spots we visited in 3 days, on your own time. You can also visit more places if you'd like. Now let's get into the 10 things we did whilst we were there.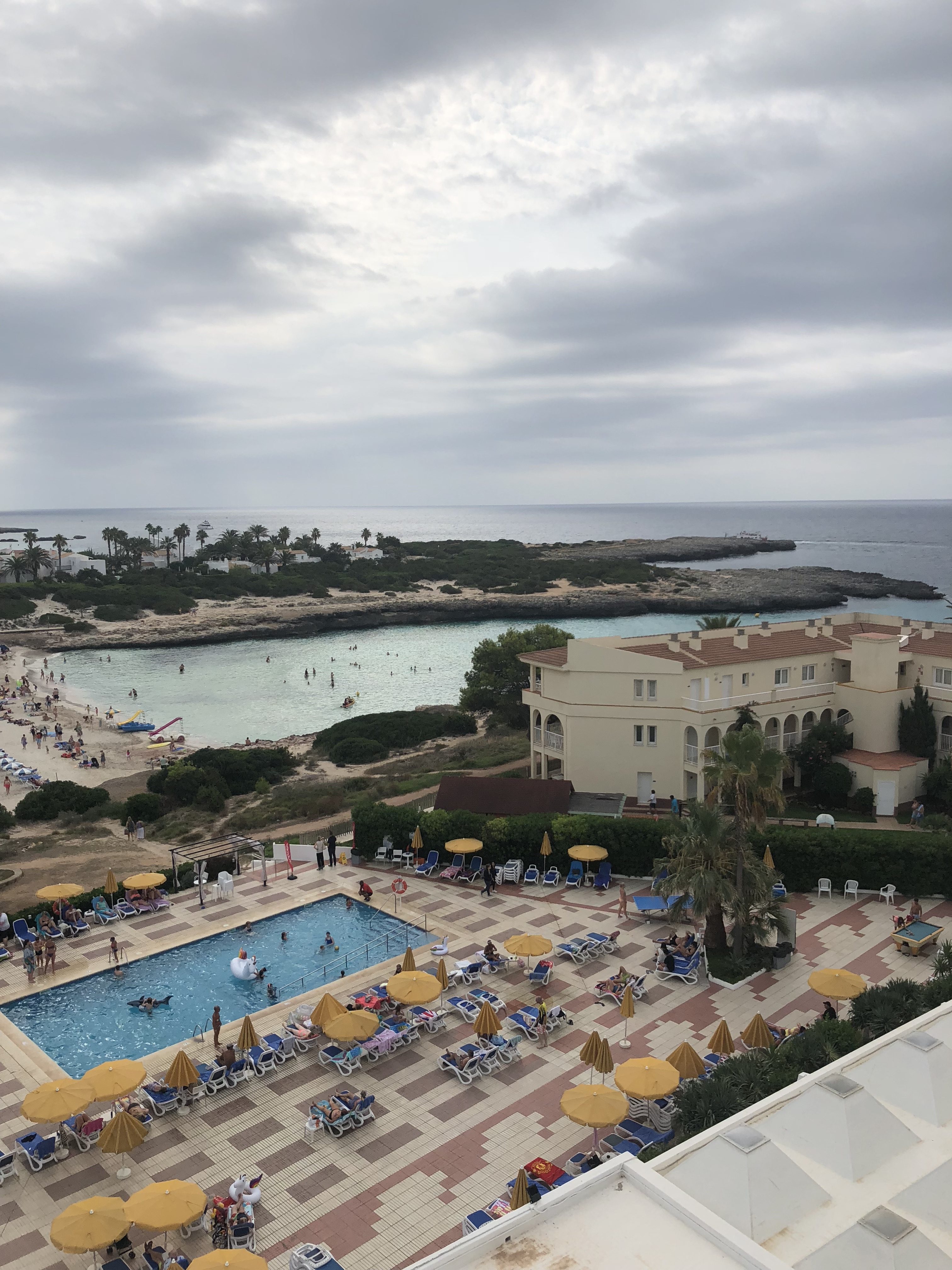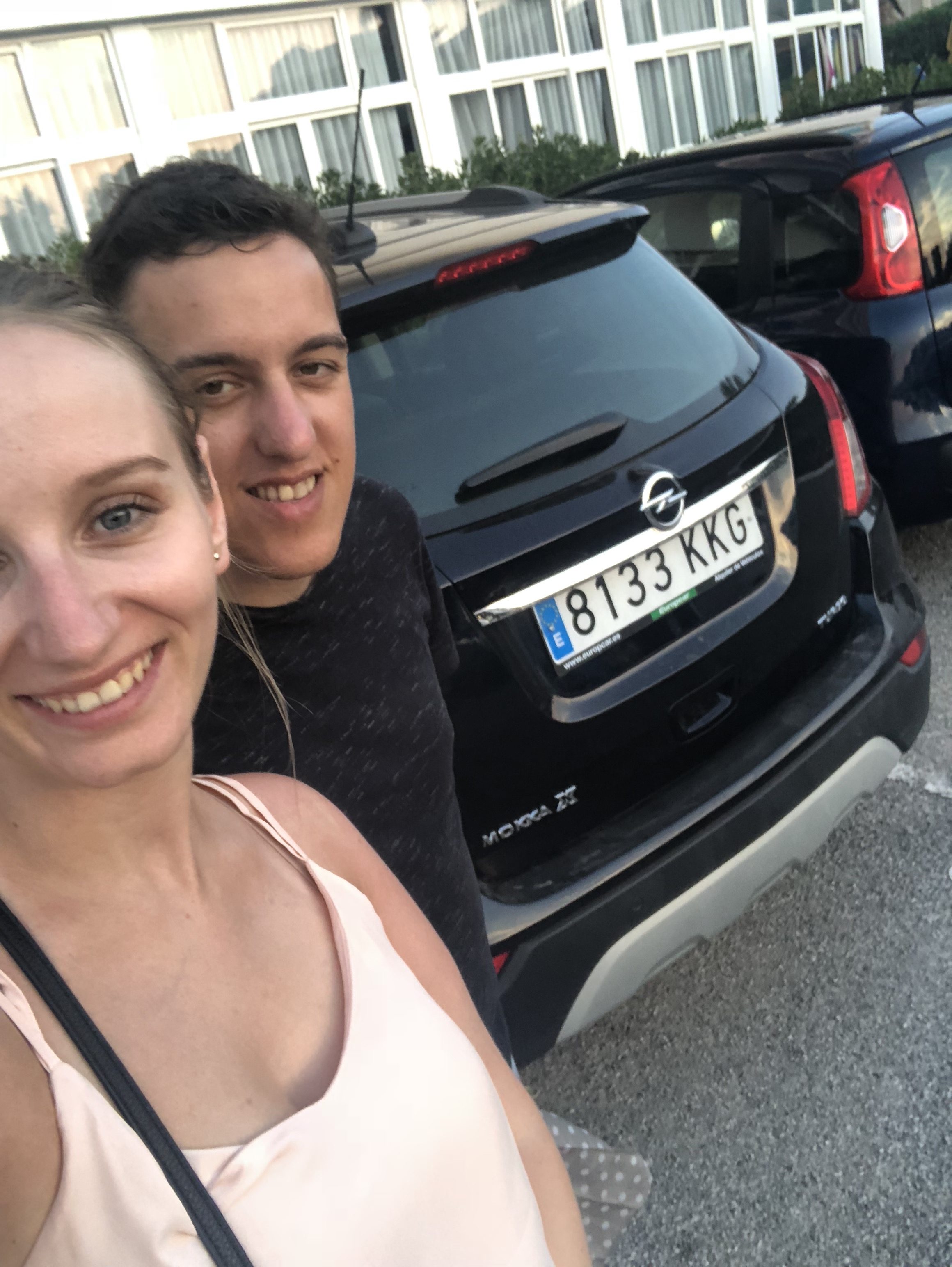 1. Mahon
The first thing we did when we got our car was visiting Mahon. Mahon is the capital of the island, and it's worth visiting. It has great views and beautiful little streets. This is also the place to go if you want to do a little shopping. First, we did a little shopping when we arrived, and afterwards, we walked around through the streets of Mahon. We were surprised everything was closed, and then we remembered that Menorca is a part of Spain and in Spain, they do a Siesta between 2 o'clock and 5:30. So if you want to visit the capital, do it outside the siesta hours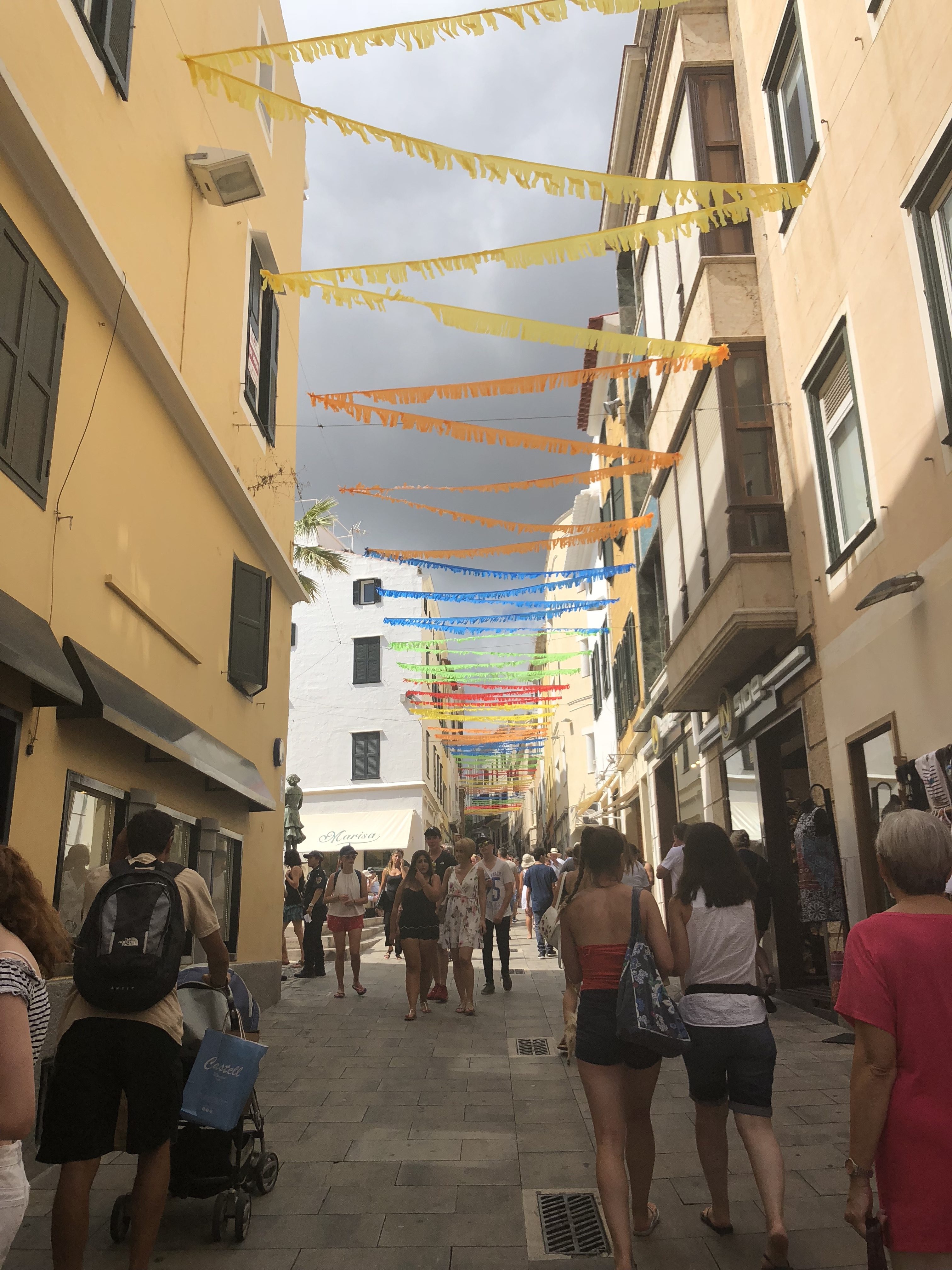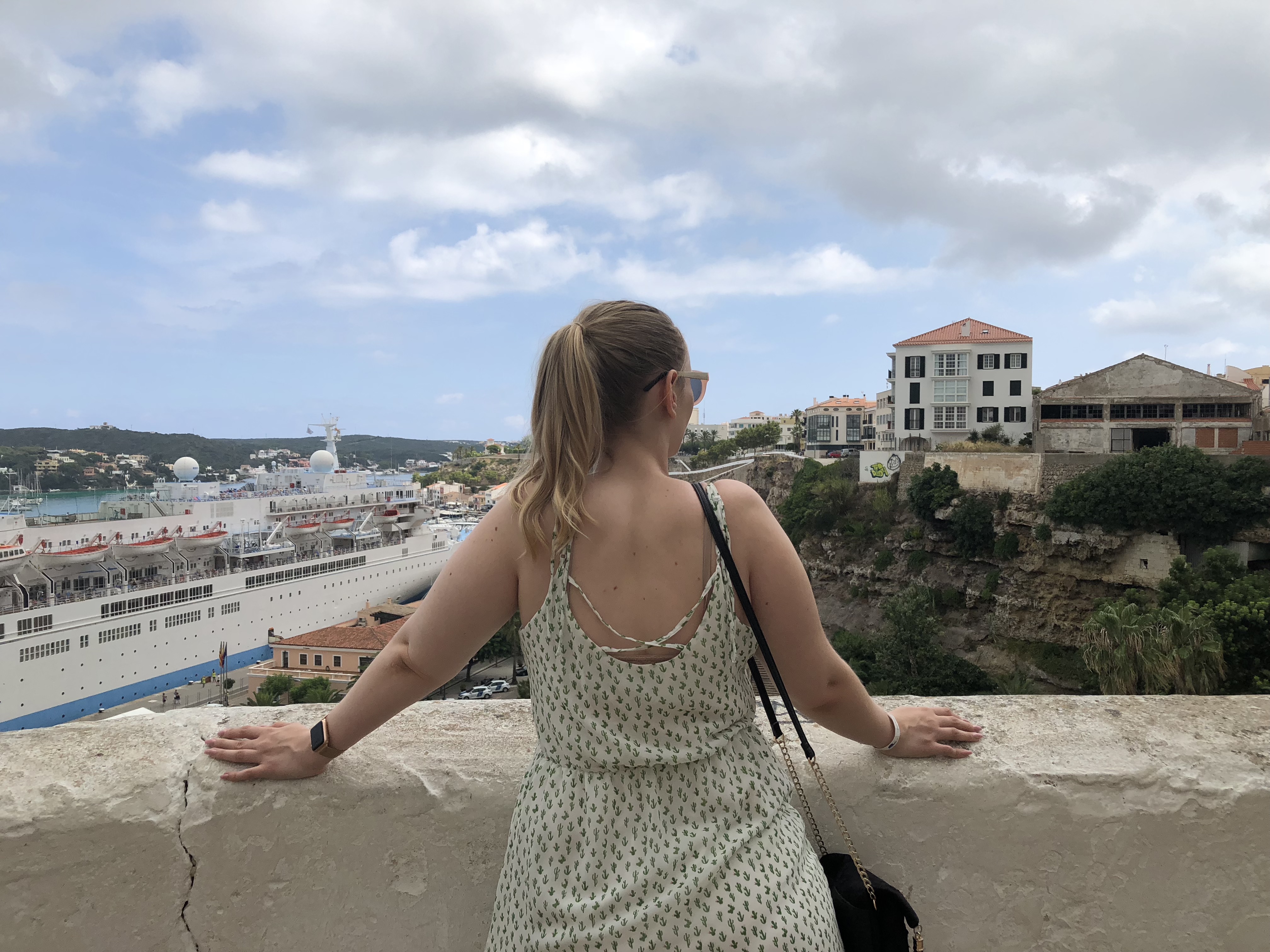 2. El Toro
After we visited Mahon, we went to El Torro. This is the highest point of the island, and it's breathtaking when you are up there. It is really hard to get up there though; it's obviously very high, and our car couldn't manage to get up there. I was so scared we would roll back in stead of drive forward… Eventually, we managed to get up there, and we enjoyed and loved the view.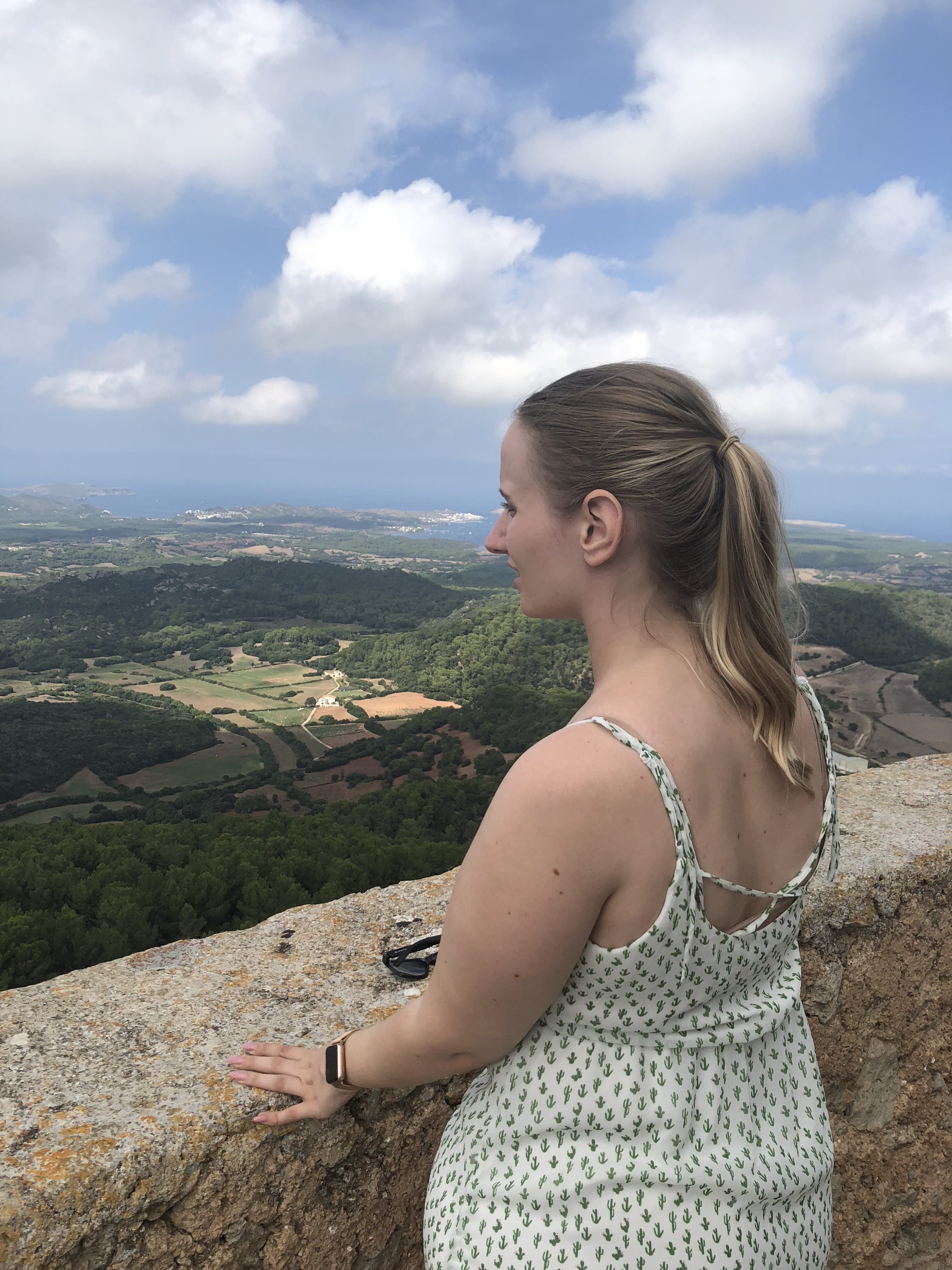 3. Ciutadella
We ended our first day with our rental car by going to the evening markets in Ciutadella. In August they organise evening markets in the city centre and it's so fun to visit. All the people selling on the markets are people that make jewellery them self. It's also really cosy because all the lights are lit in the streets, you can walk next to the water side, I loved everything about it. However, it is really crowded, and there aren't many parking spots, so we had to park 15 minutes walk away from the market.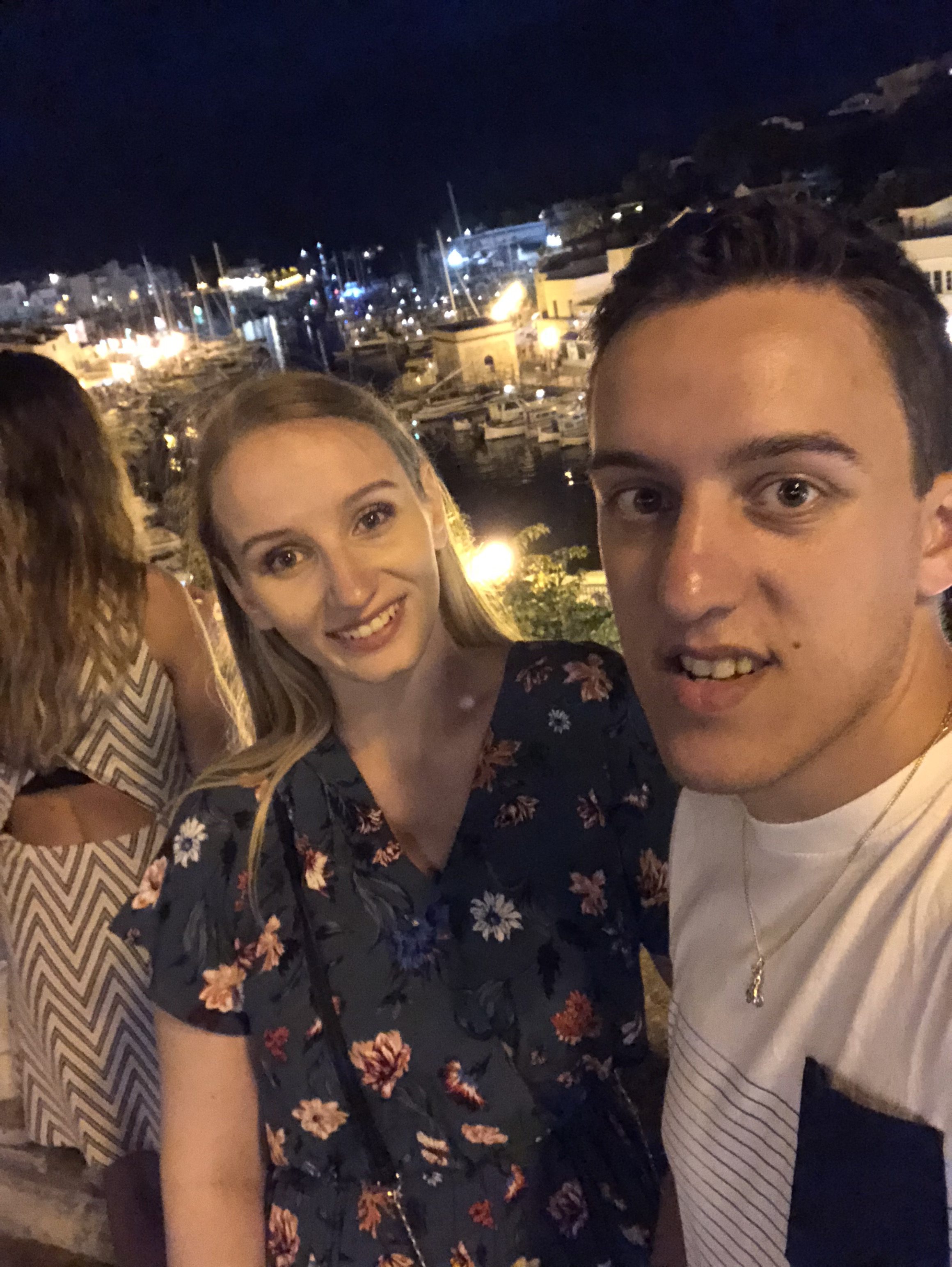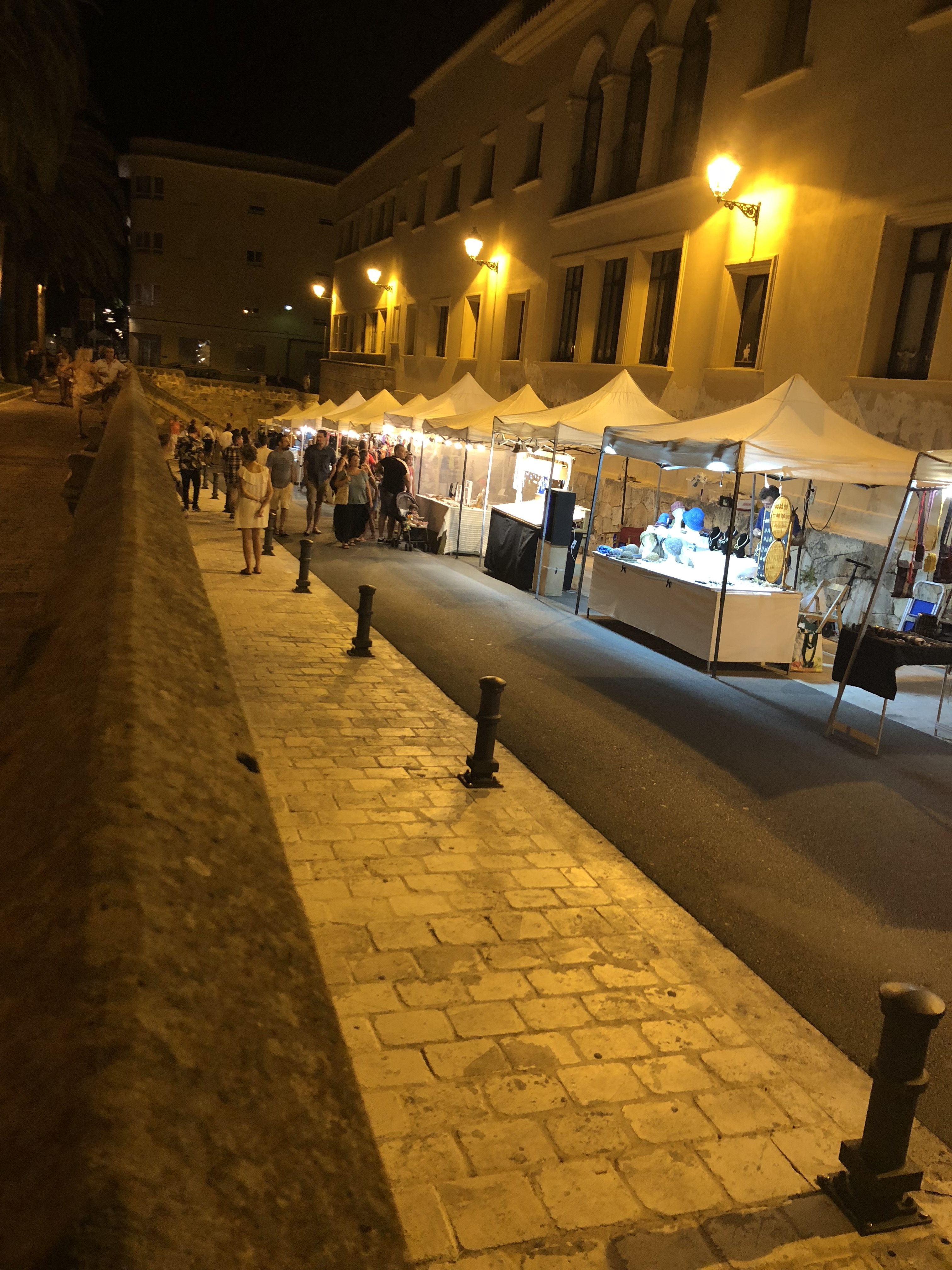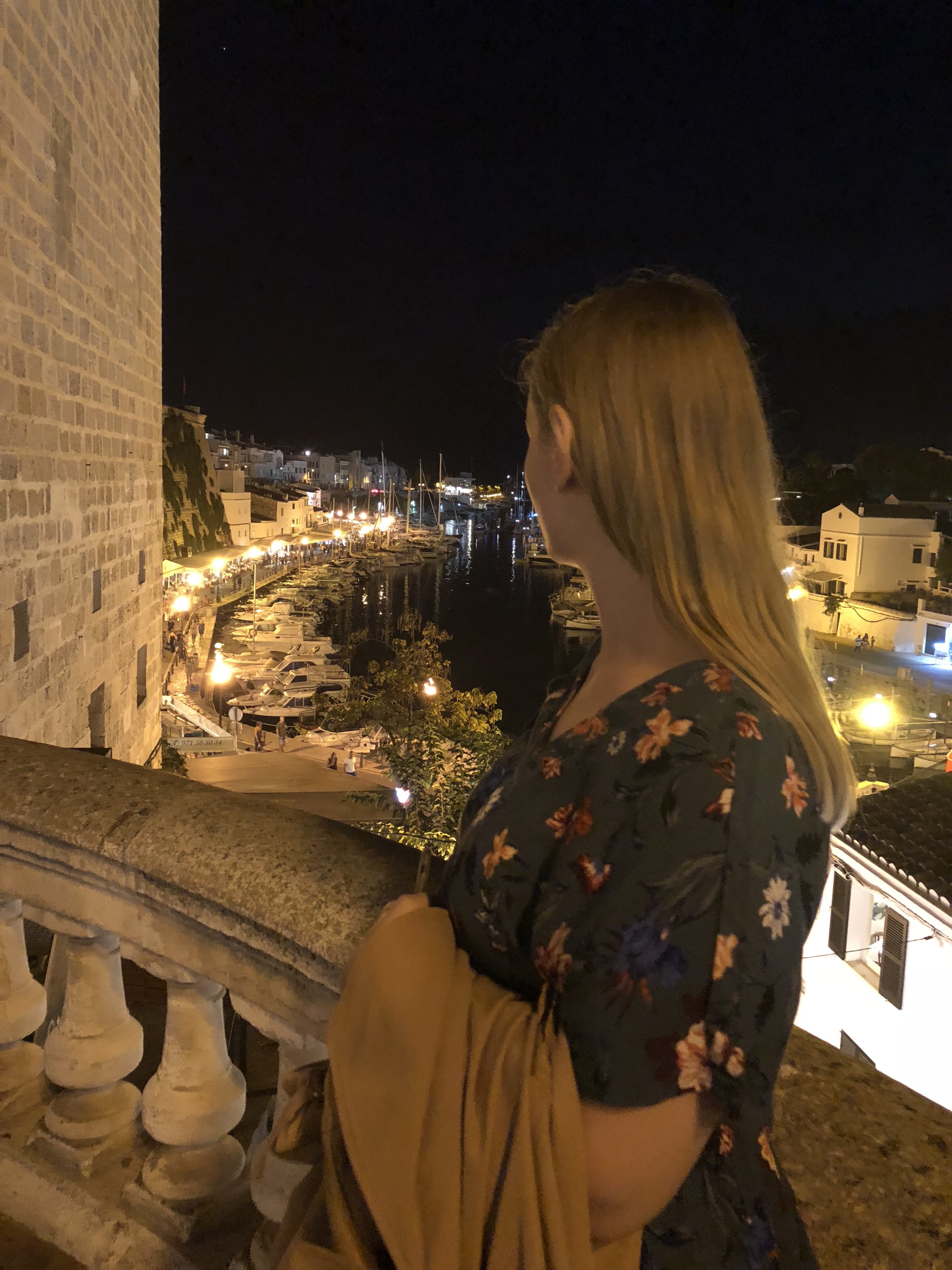 4. Pont d'en Gil
So the next place I recommend visiting is Pont d'en Gil. It's popular around sunset time, and it's worth visiting during sunset, but it's also worth visiting at other times of the day. While you're there, you can also visit the little city centre because it looked like there were loads of things to do there. Unfortunately, we didn't have the time to check it out.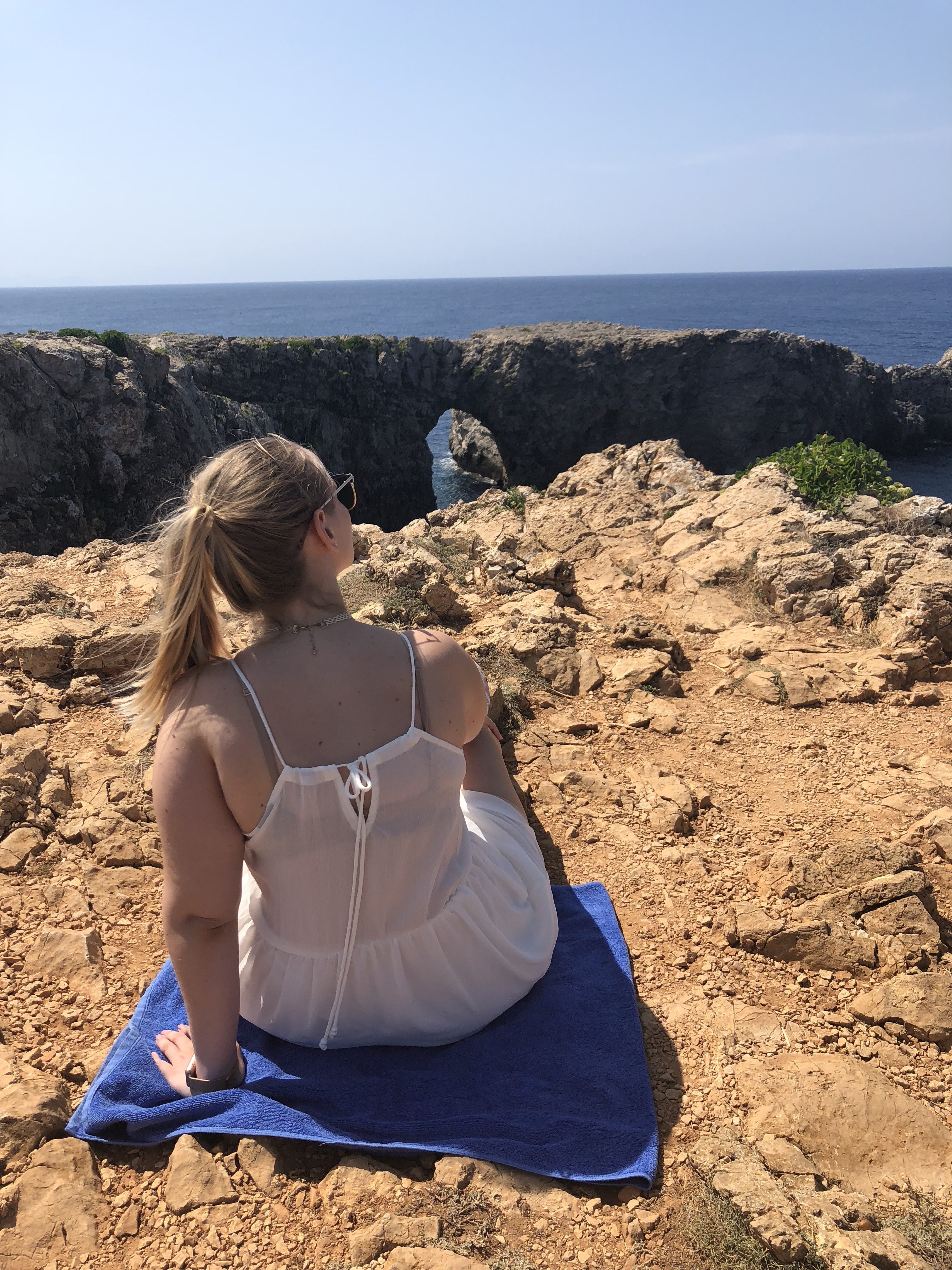 5. Binibèquer
When you search on Pinterest for things to do in Menorca this wil be one of those things. It's a little town build in the Greek style and it's beautiful, it's definitely a picture perfect place with a beautiful view on the seaside. This is also a crowded spot so be prepared.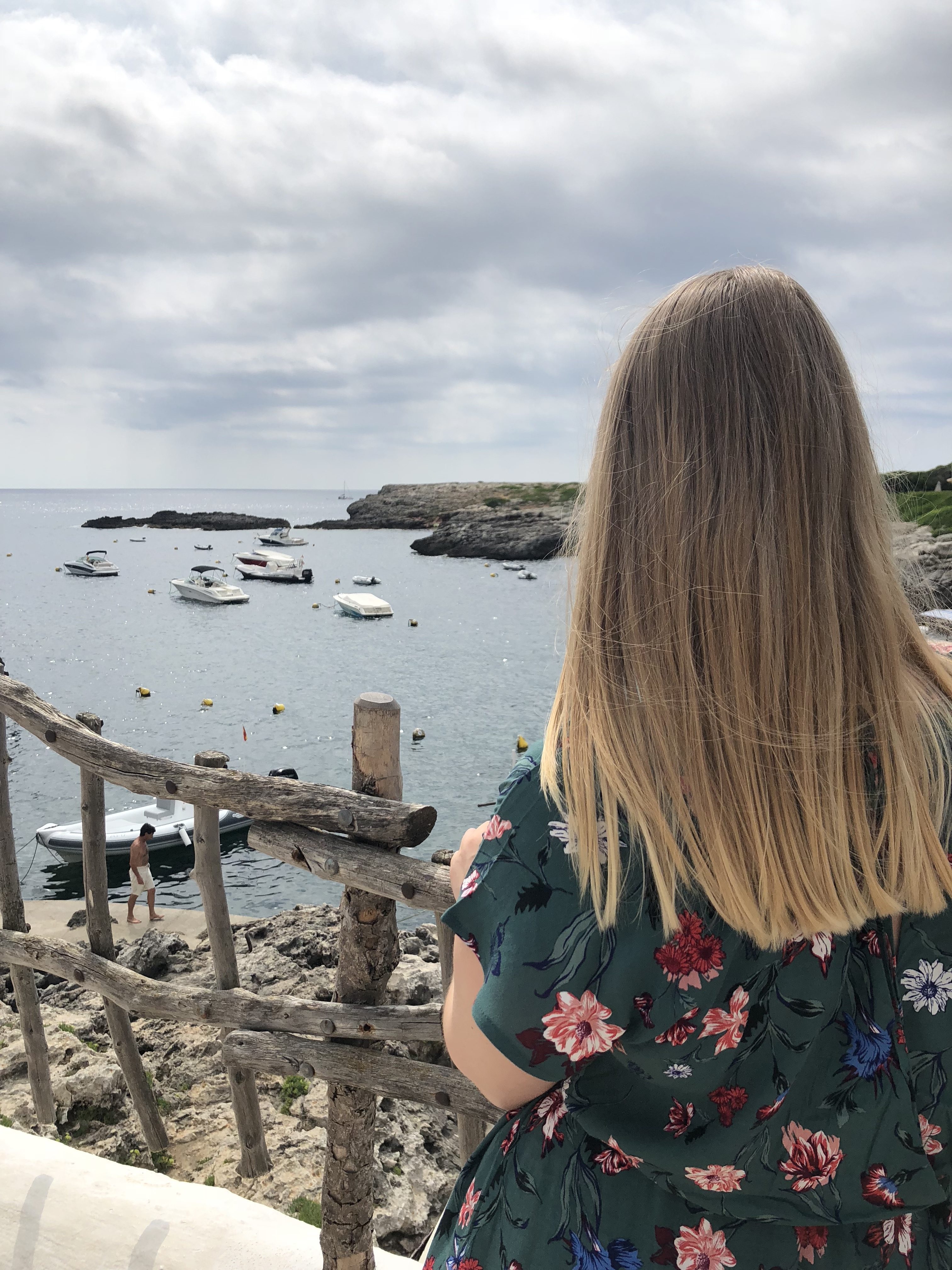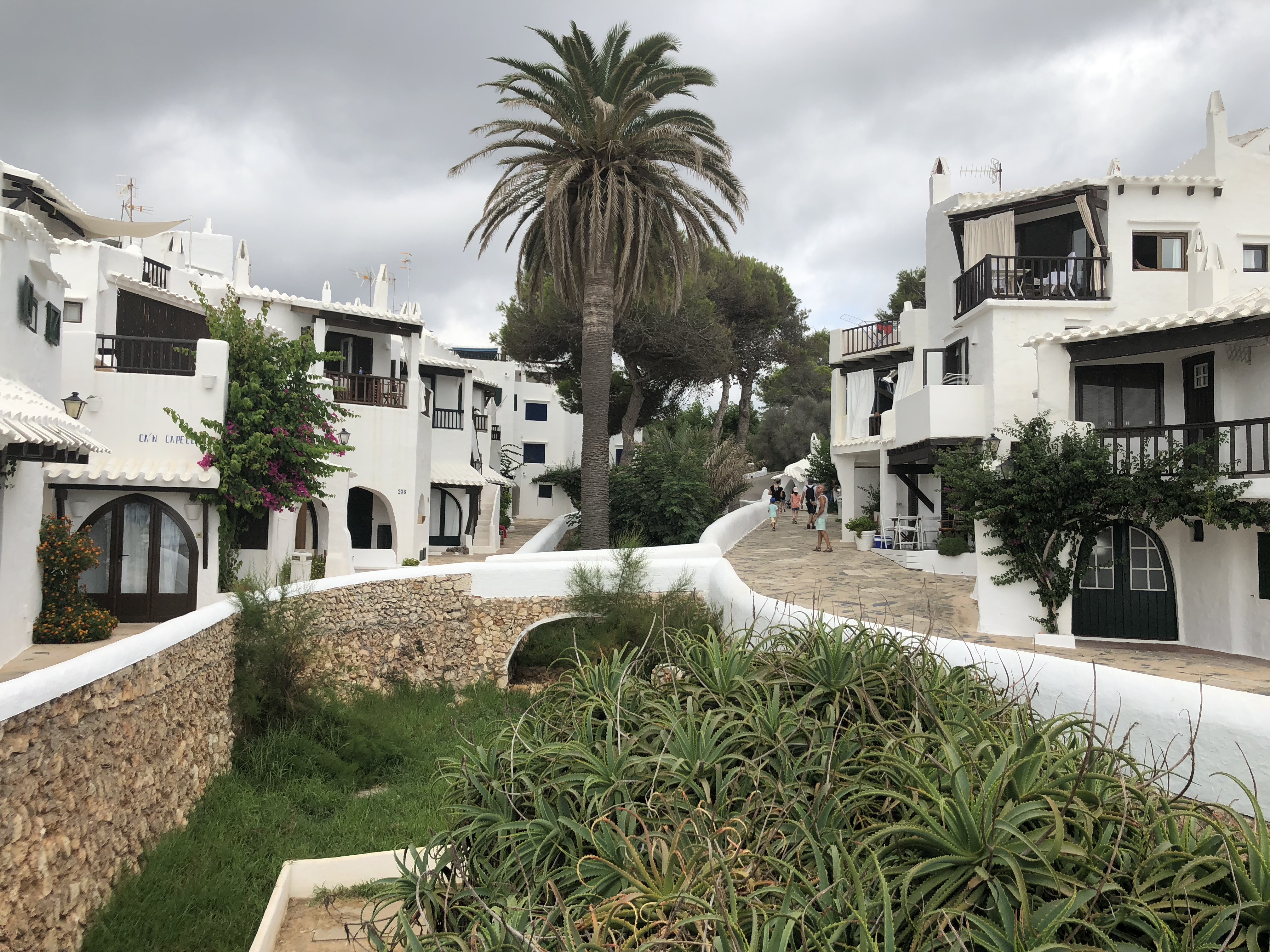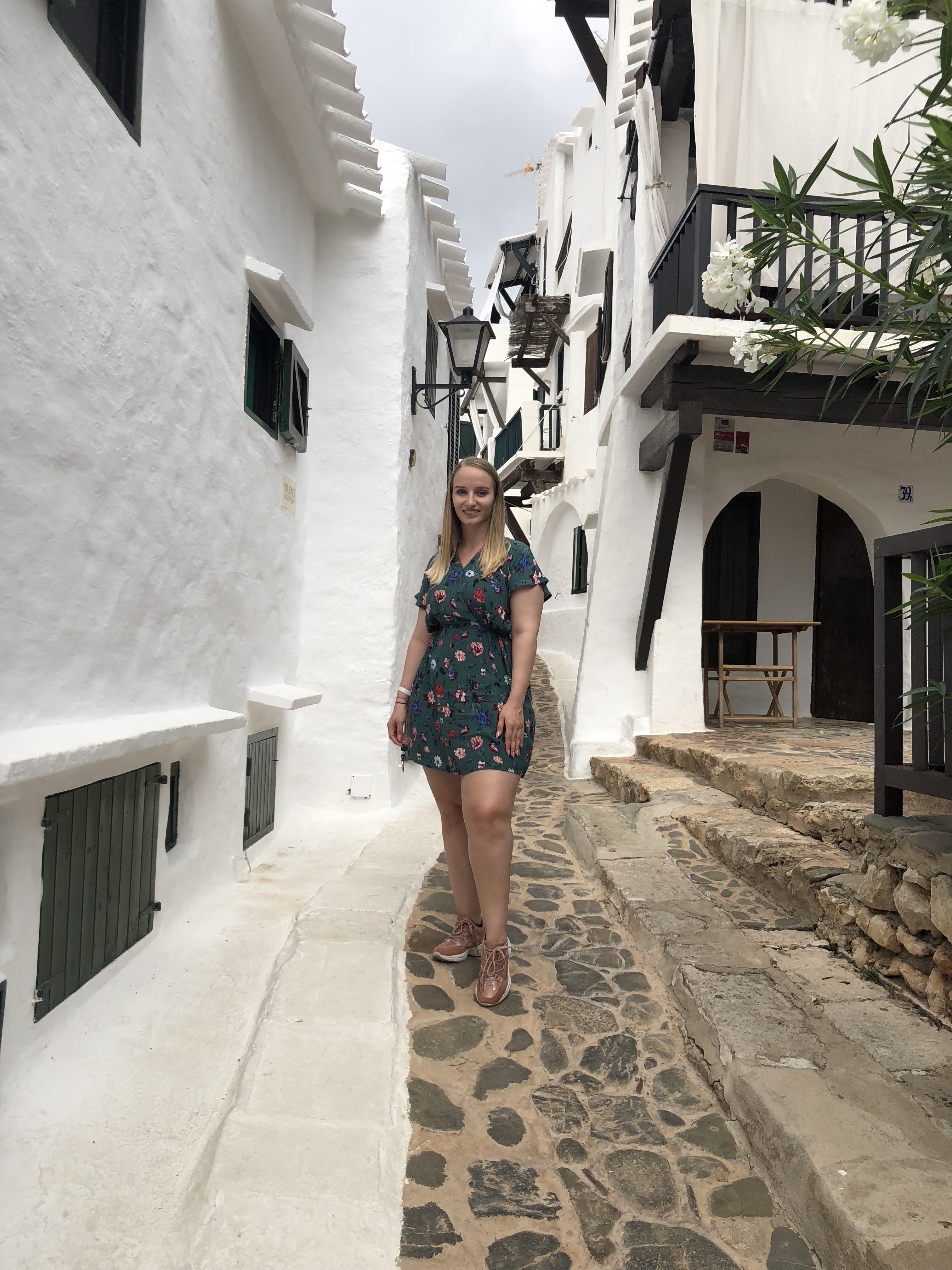 6. Cala en Bosc
Next up, I want to talk about the town we stayed in. If you're not staying here, it's definitely worth visiting. There's a little beach with easy access and parking spots next to it. There are caves you can jump off was visiting. There's also a little harbour in the town surrounded by restaurants and a shopping centre. It's really cosy there especially at evening, we, for example, went to burger king there, and we had the most beautiful view you can ever get at a burger king. During the day, you can also rent boats and jetskis. 10 minutes walking from the city centre there's a lighthouse, we went the on our last night to see the sunset and it was the most beautiful thing I've ever seen.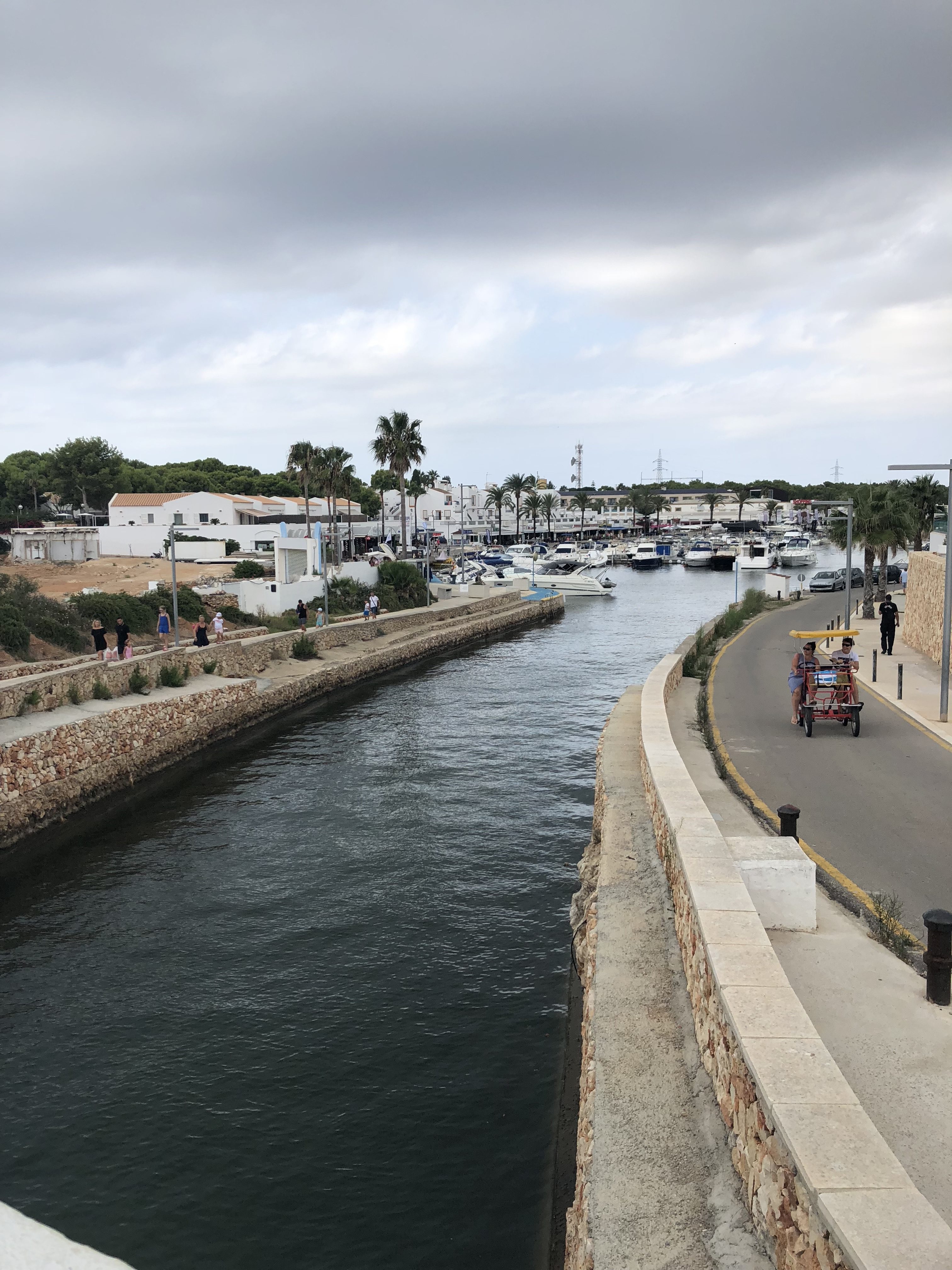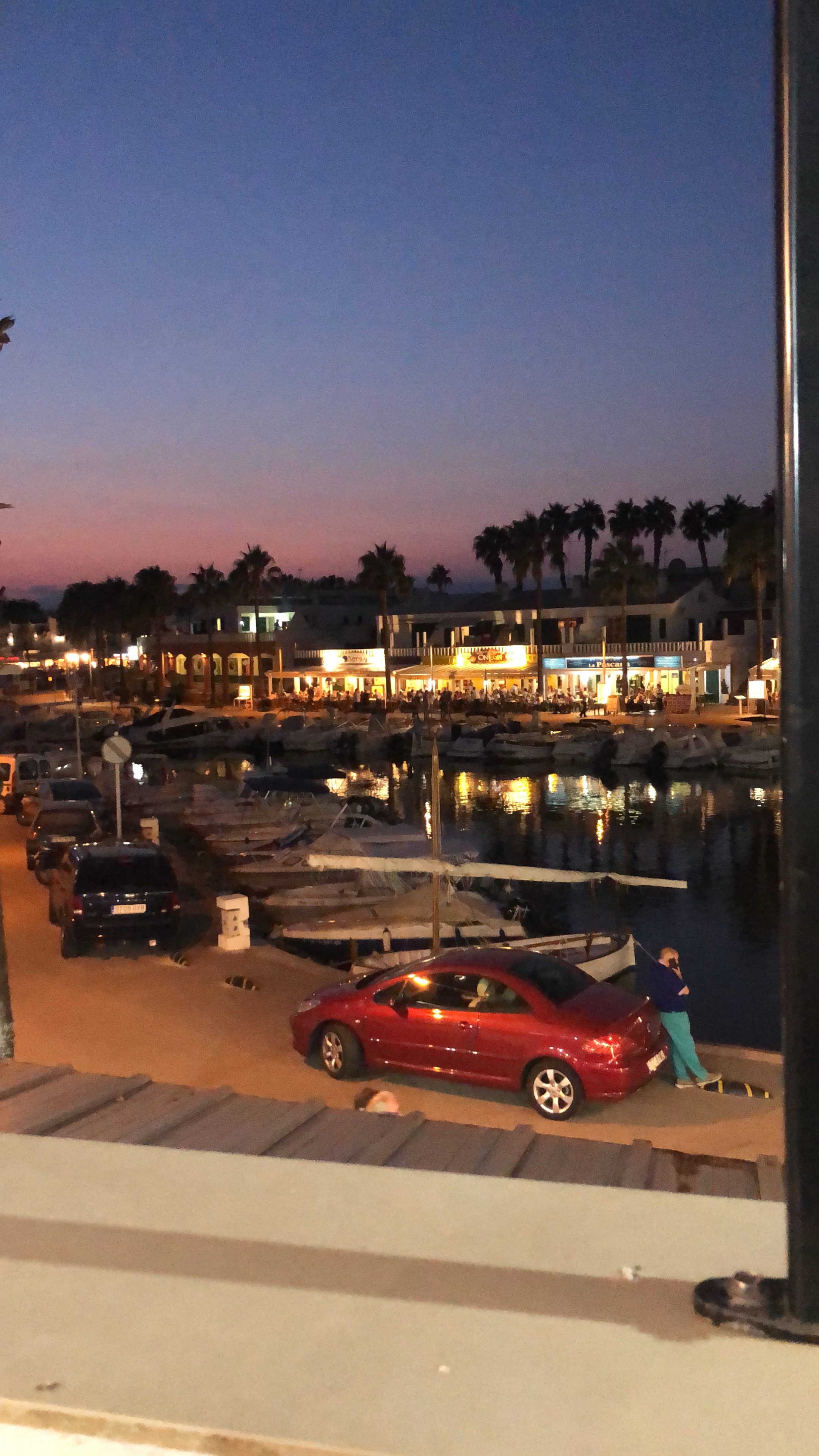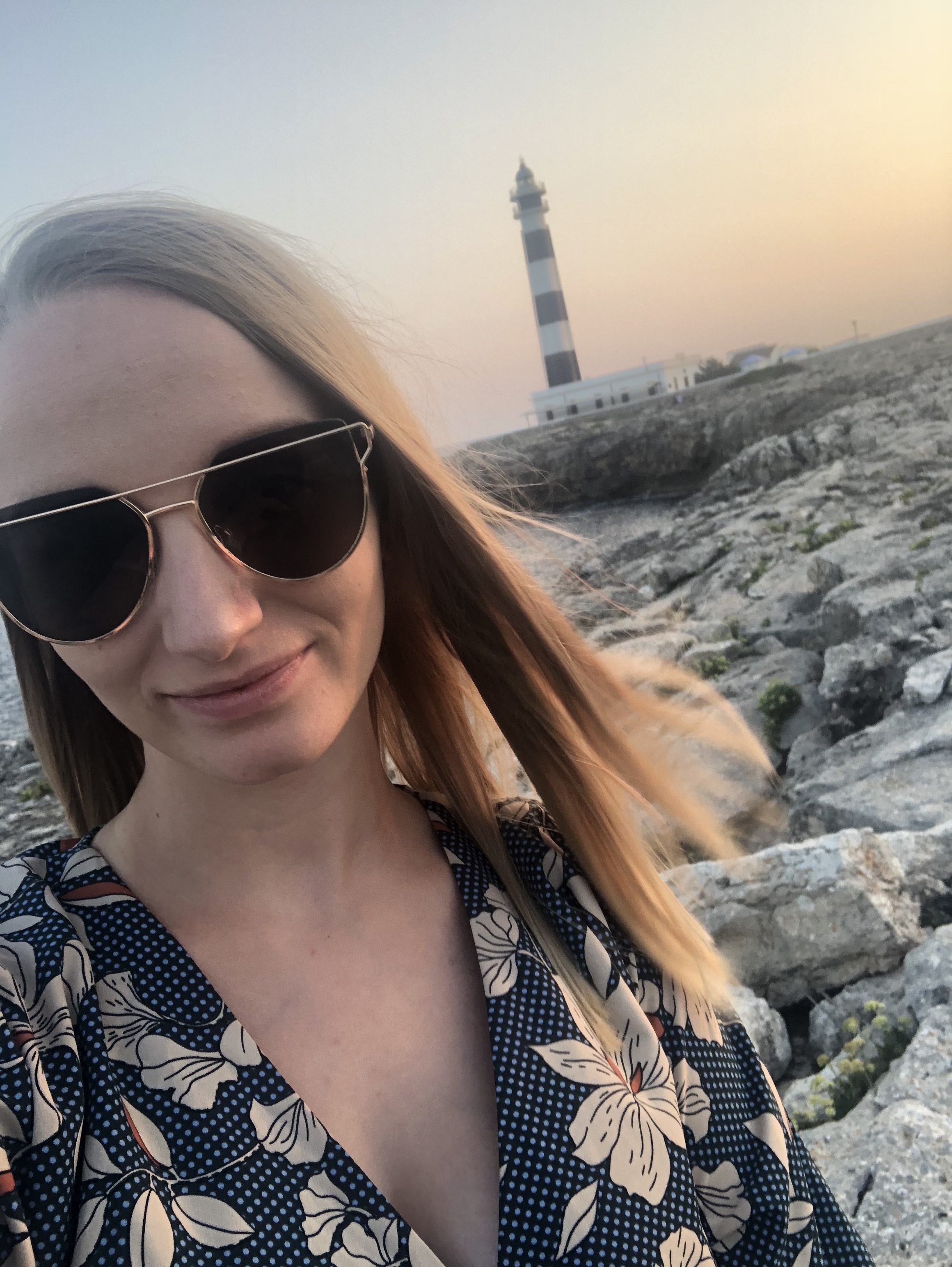 7. Convoi d'en xoroi
Another spot you'd definitely find on Pinterest, I do admit that the view is beautiful and the experience is one of a kind, however, I do think it's a bit expensive. Don't get me wrong; you can come here at night time to watch the sunset or go clubbing, and It would be awesome but we didn't do that, we just went for a drink. So we payed 14 euro each to get in and get 1 drink. After that 1 drink we wanted to drink something else so we ordered 2 cola's and we had to pay €10! I think that's ridiculous.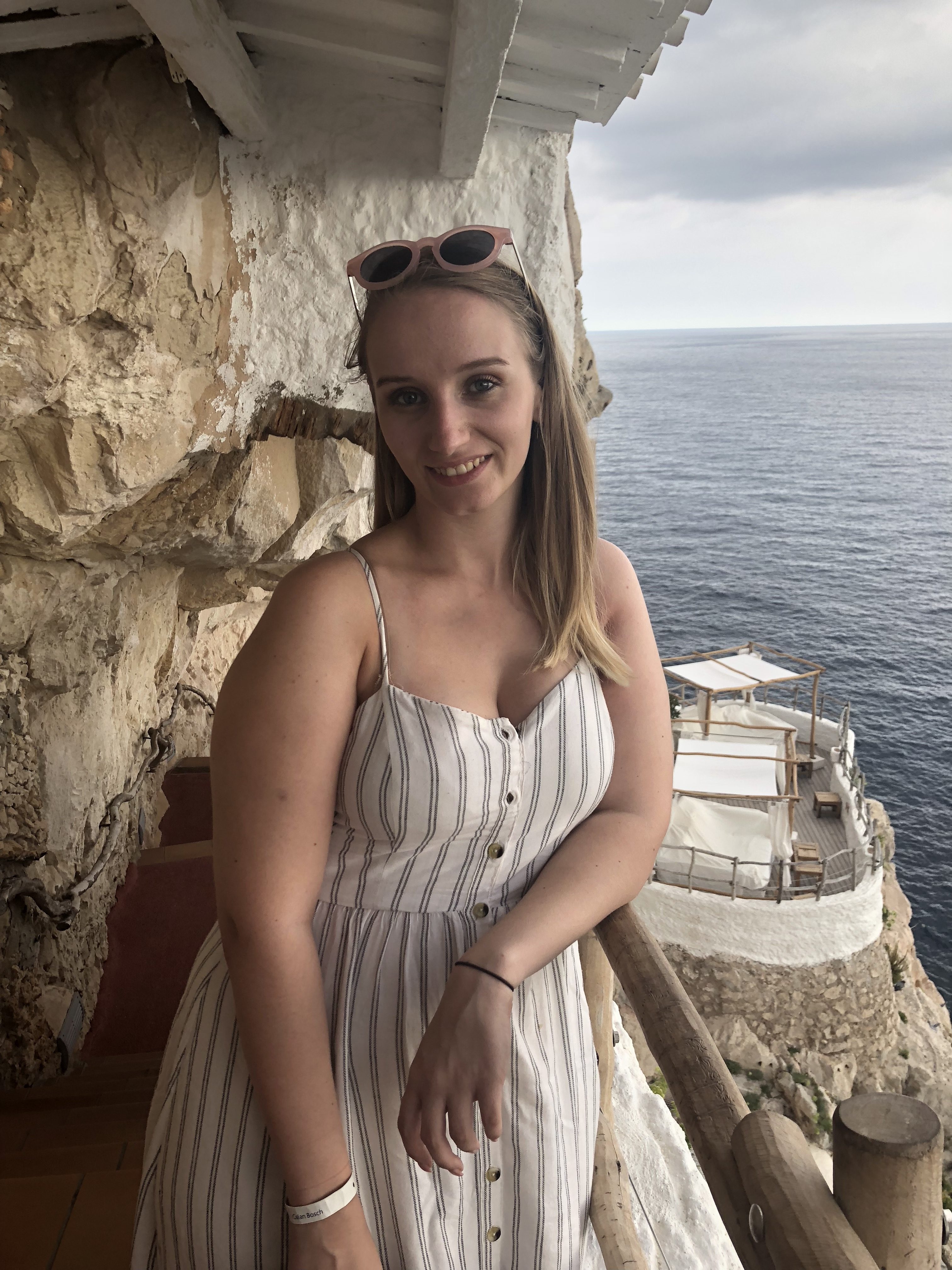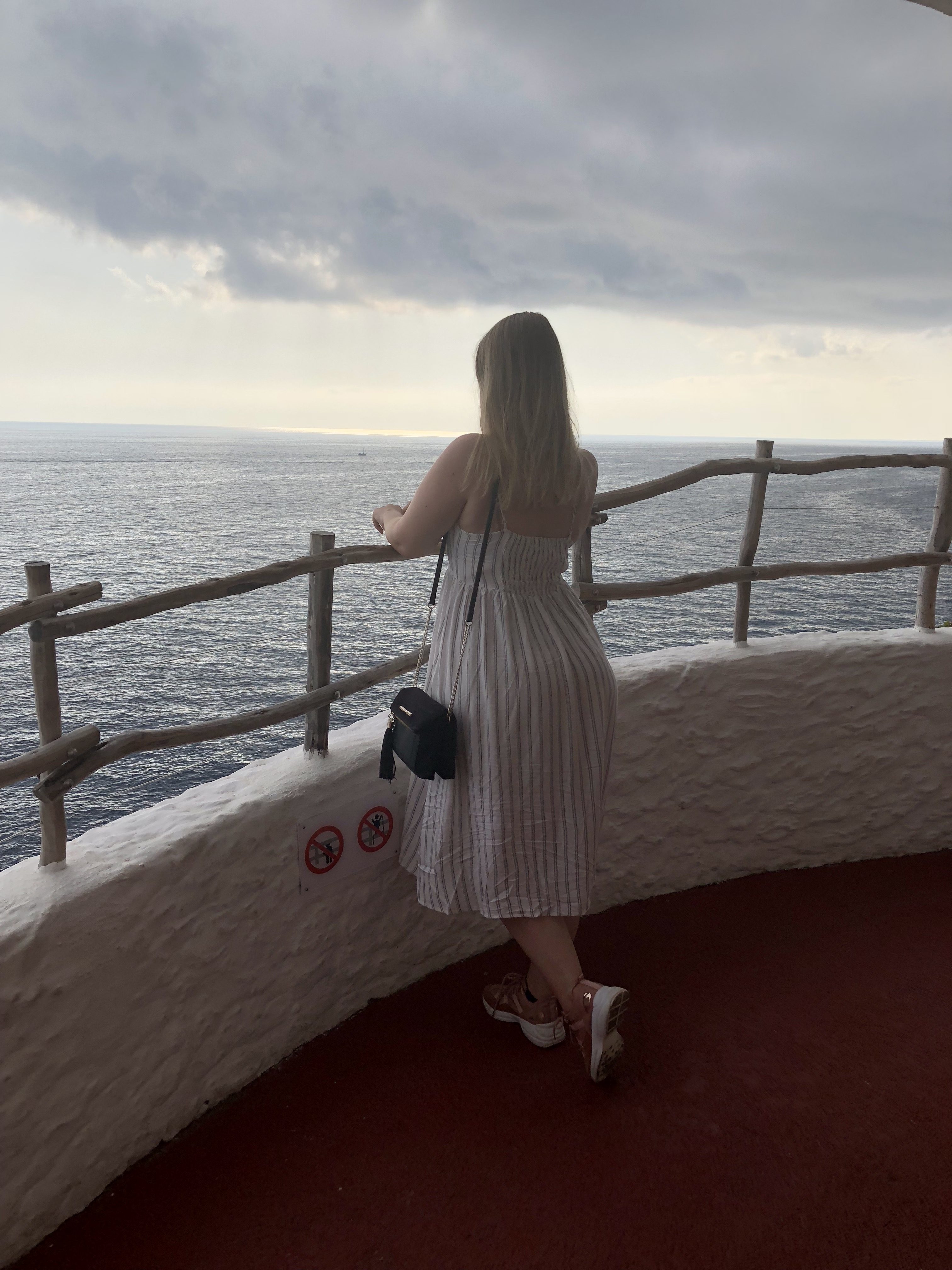 8. Necròpolis de cala morell
This one is another highest spot to visit in Menorca, and it's totally free, so that's even better! They are little old cave houses which you can visit however I wouldn't recommend it if you can't walk properly because it's one hard walk through those caves.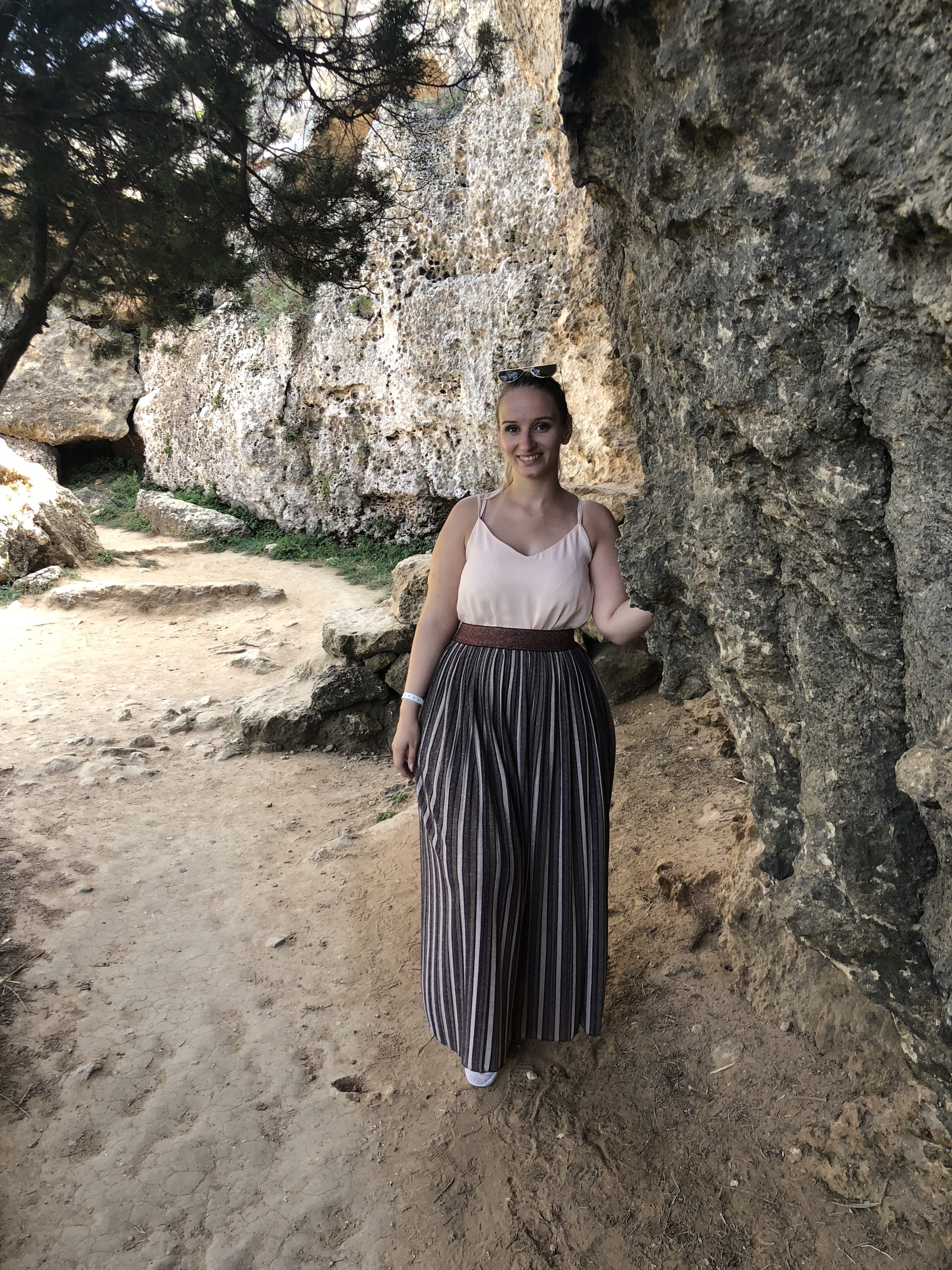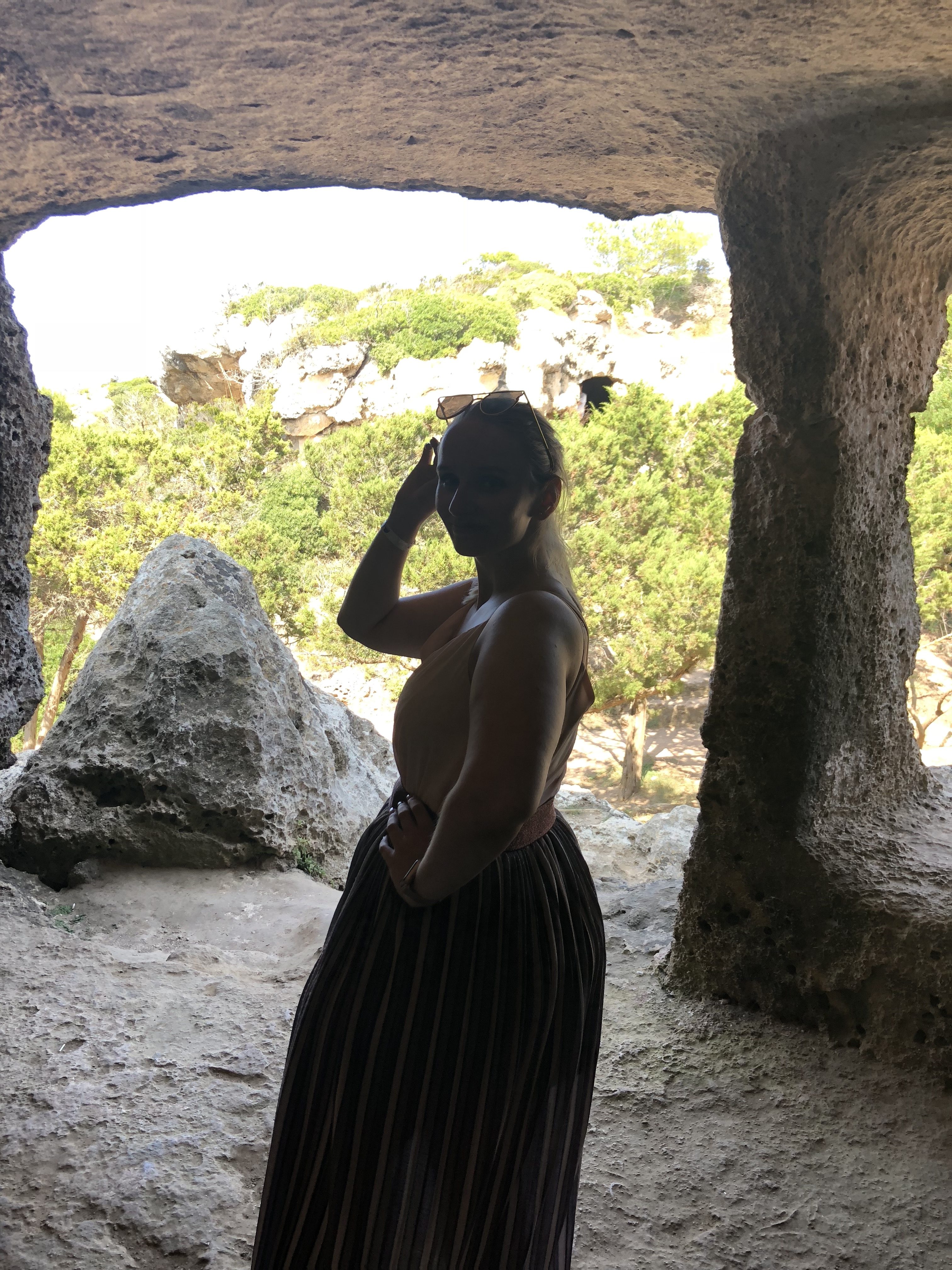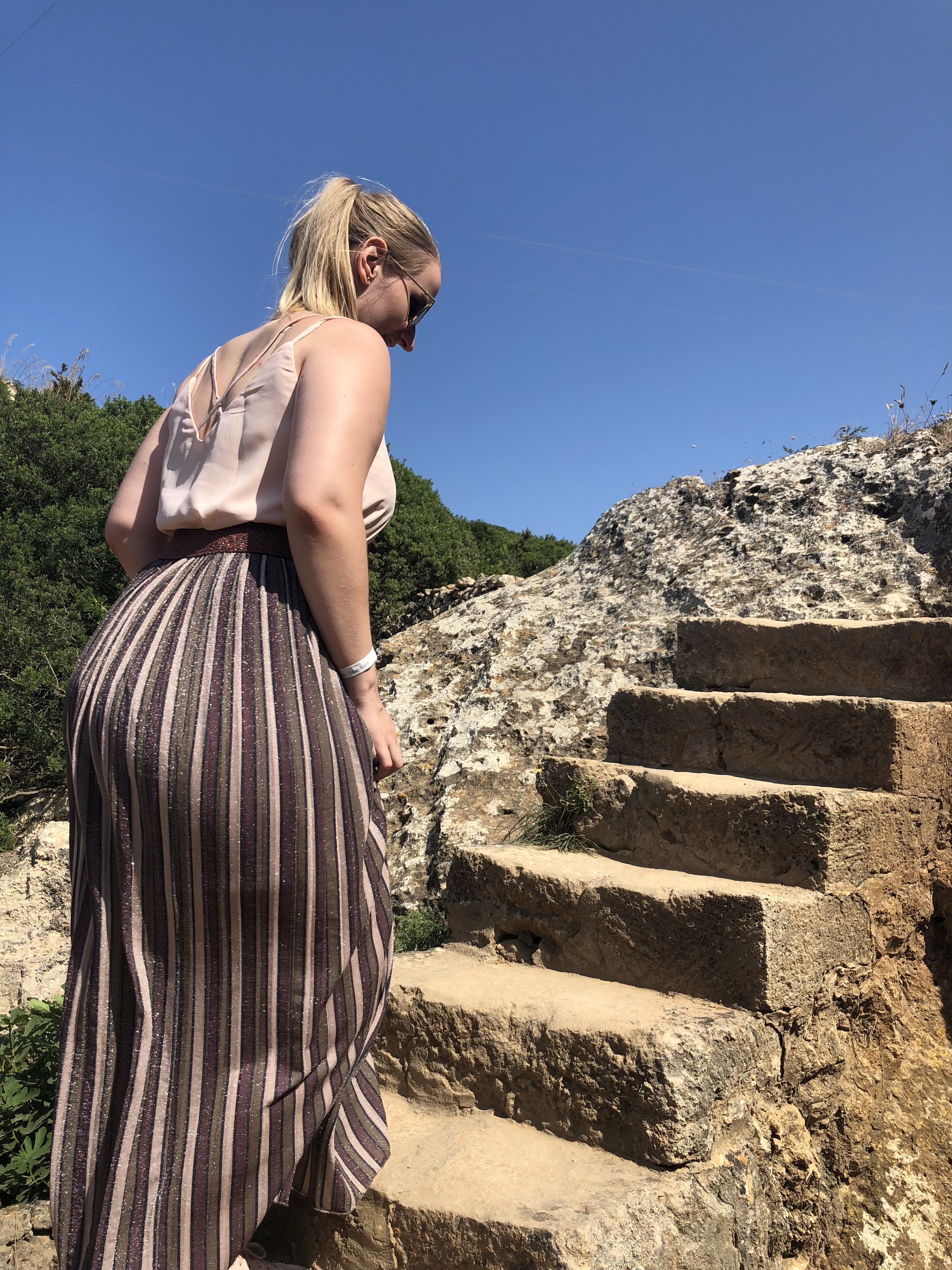 9. Líthica, Pedreres de s'Hostal
Another little historic place to visit in Menorca, this one isn't free though. If I remember correctly, it was €5 per person, but it's definitely worth the money. You can visit the old quarry and see a big labyrinth, amphi theatre and the botanical gardens. It's worth it, and it is unbelievable to see all of it, I couldn't believe my eyes it was all so big and enormous, I can't even describe it with words.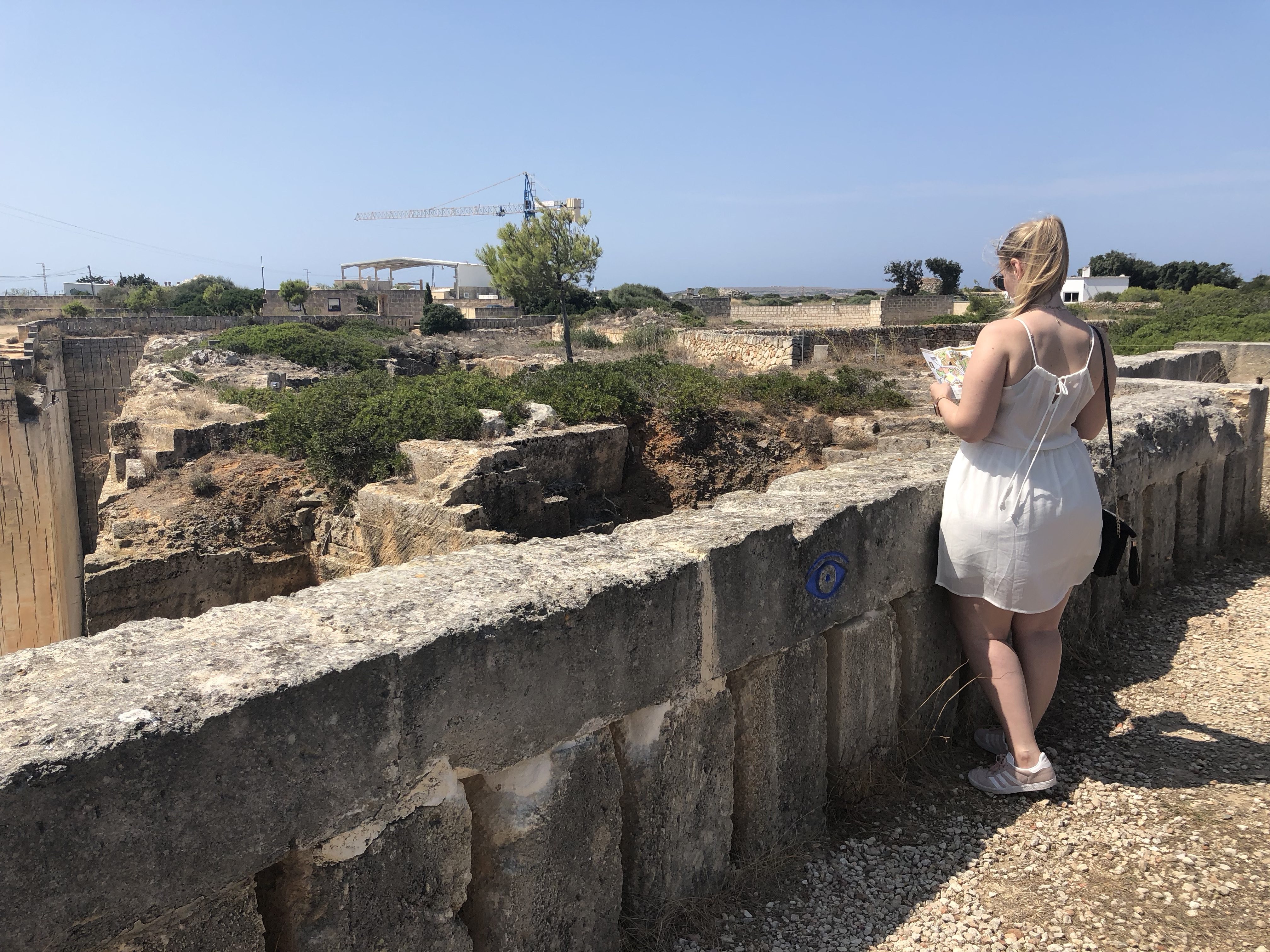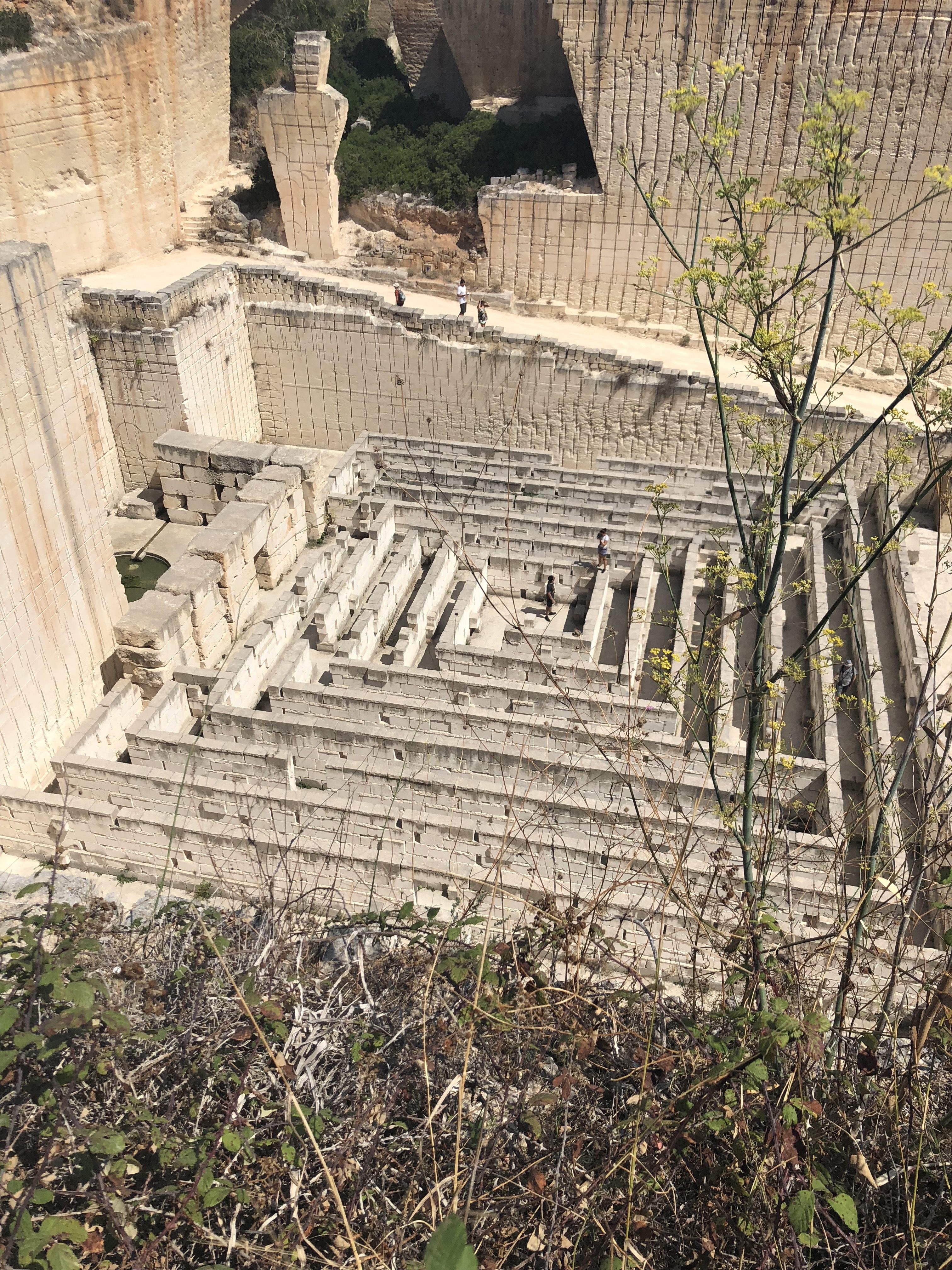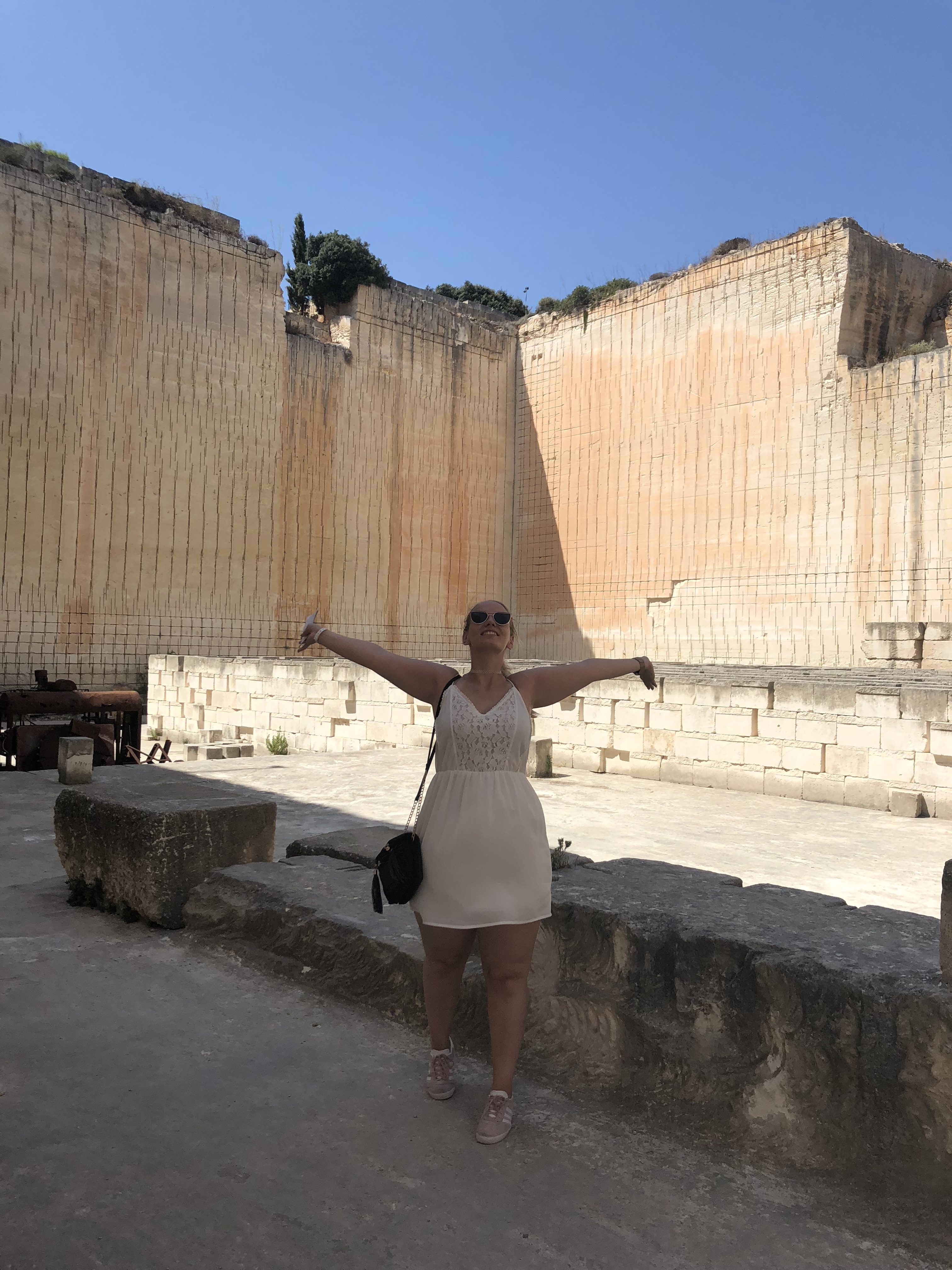 10. Bellavista beach in Son Saura
The last thing I recommend it this beach in Son Saura, the water is blue and clear, and it's perfect to go to with kids because you can walk far into the sea and still be able to stand.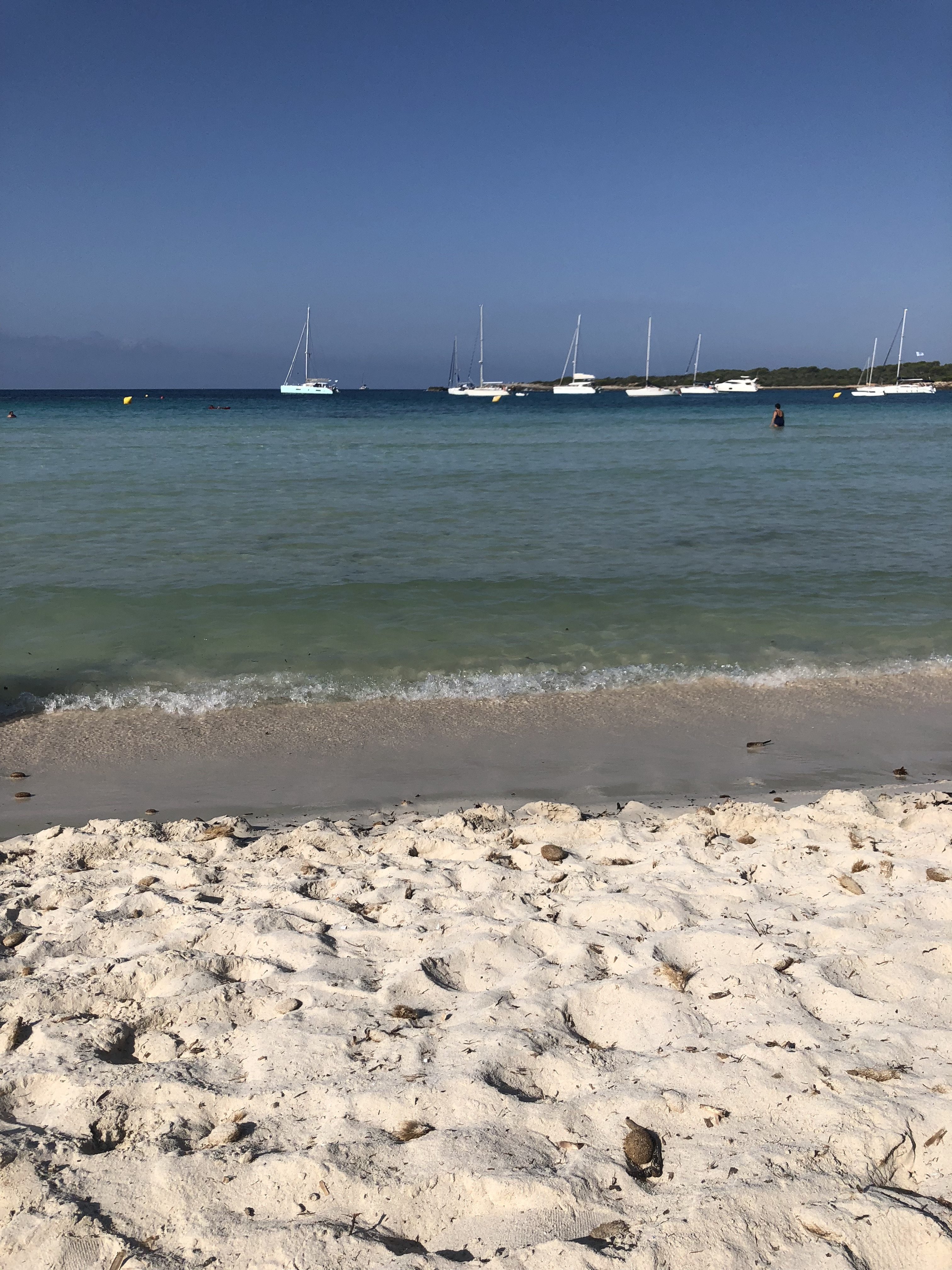 Thank you for reading! I hope you liked the blog, if you want to see more pictures follow me on Instagram!
Sparks and hugs