Creating 2 outfits with 1 item in common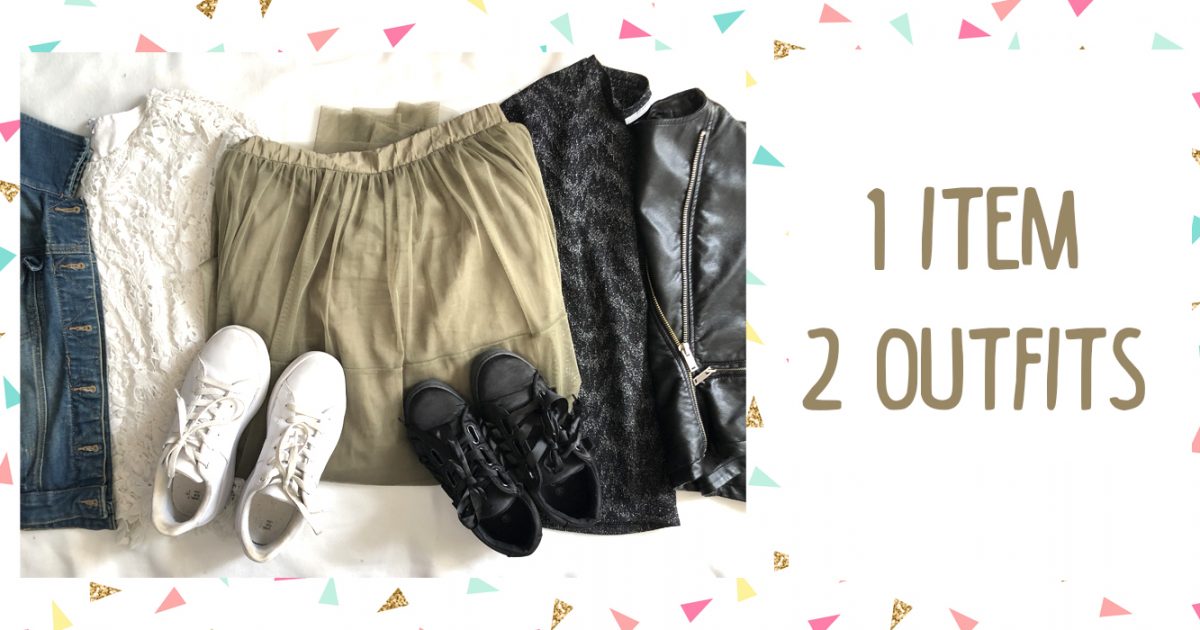 Hi everyone, in today's blog I'm using 1 piece of clothing and I'm creating two different outfits with it. Let's get into it!
Kakhi green skirt
The piece of clothing I decided to work with is a khaki green skirt. It's midi length and it's see through from a little above the knee to all the way down. I bought in Menorca in sales so it was only €10. It's from the brand Noisy May. One important detail for this blog is that used old stock clothing so I didn't buy anything new which is why I can't link any piece but I will mention the brand and link their website if possible.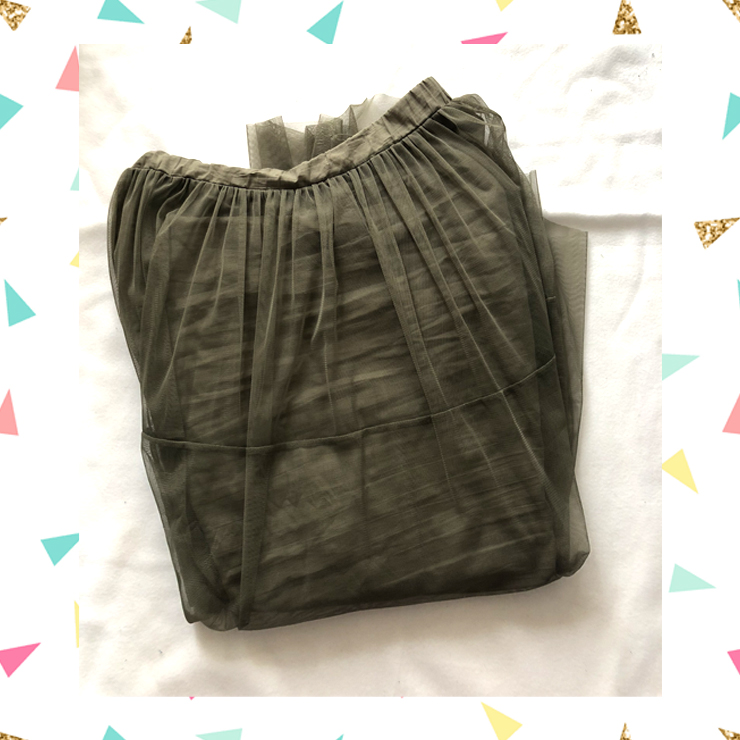 Girly cute
So for the first combination with the skirt, I chose the colour white. So I took my white lace shirt from Mango. To wear it with the skirt I decided to tuck it into the skirt and pull the skirt a little up higher so it becomes a high waisted skirt. Because fall is coming I also took my jean jacket from Pimkie to wear on top of the shirt. To finish off this look I took my white platform sneakers from Primark. By using the white and jeans the skirt and look are softer and cuter and by using the lace it's girlier. This is more of a soft girly and romantic look.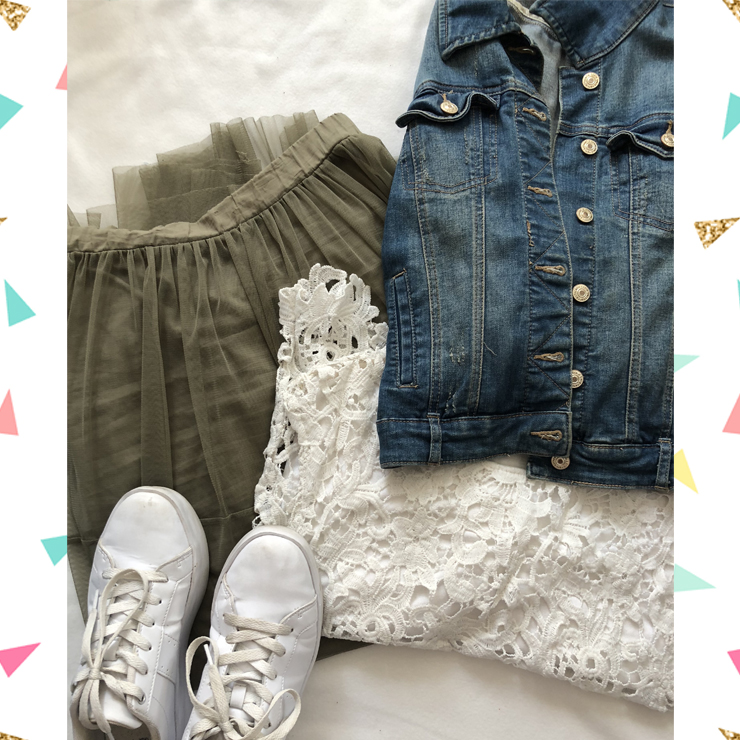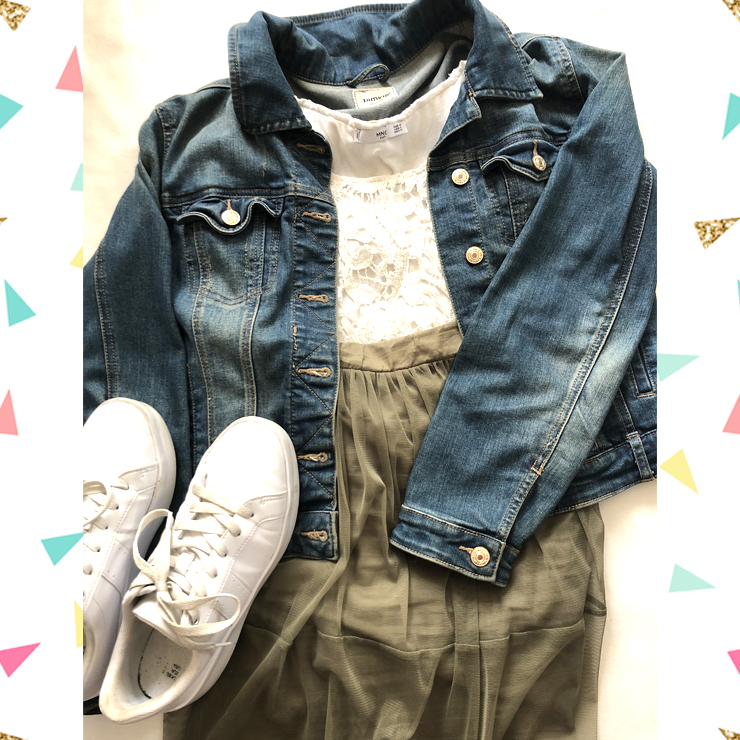 Edgy chic
The second look I call edgy chic because I chose the colour black it's edgier, but I went for details like glitter and ribbon shoe-laces with makes it chic. So the top is from the brand Sparkle and it's a black t-shirt with gold glitters. I also tuck this in the skirt and pull the skirt a little higher so it becomes high wasted. The jacket is a fake leather jacket from Pimkie which makes this outfit a little edgier. My shoes are black sneakers from Ellemillashop with ribbon shoe-laces. All together this look is a little tough looking but still chic with the glitter and ribbon.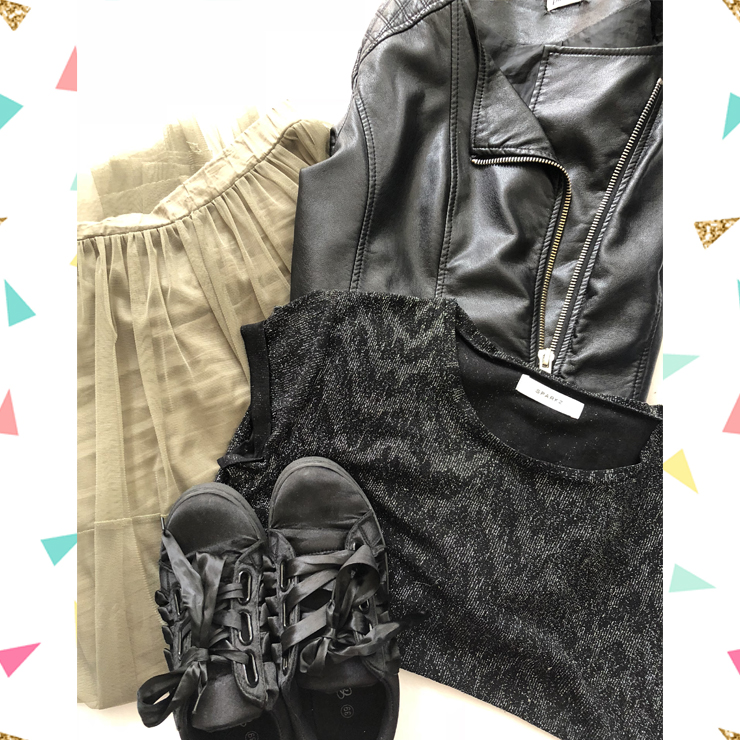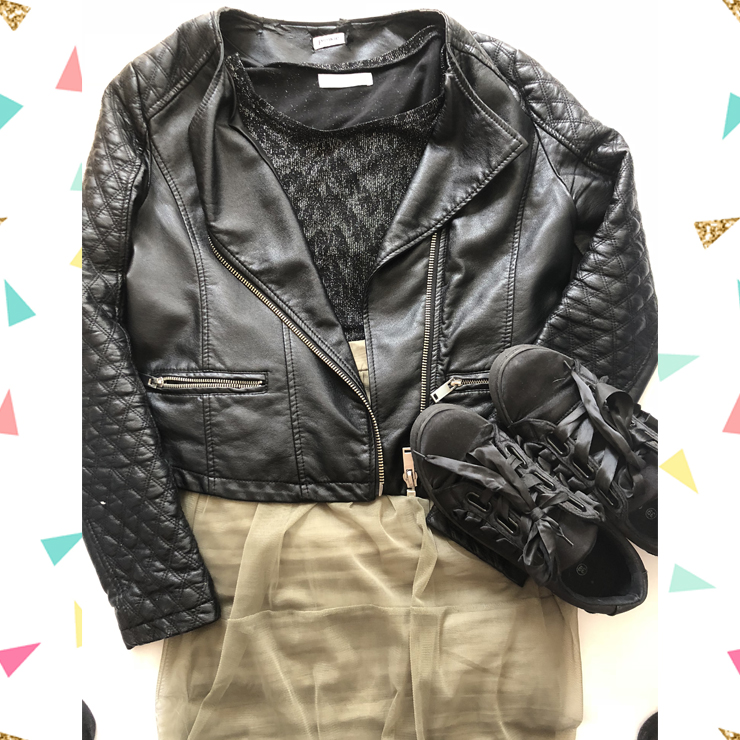 This blog is a little shorter but I really love looking for different kind of outfits using the same item as a base for the outfits. I also thought it was fun to use my own clothing and not buying something new which would make I more interesting but also more expensive. I also want to encourage you guys to try and use your own clothing before buying new ones. To be honest, nobody needs so many new clothing. We all have fun and good clothing in our closet to use to make outfits.
So I hope you loved this blog. Let me know in the comments, on Instagram or twitter if you want me to do this again or make a series about this.
Sparks and hugs