I owe you an explanation…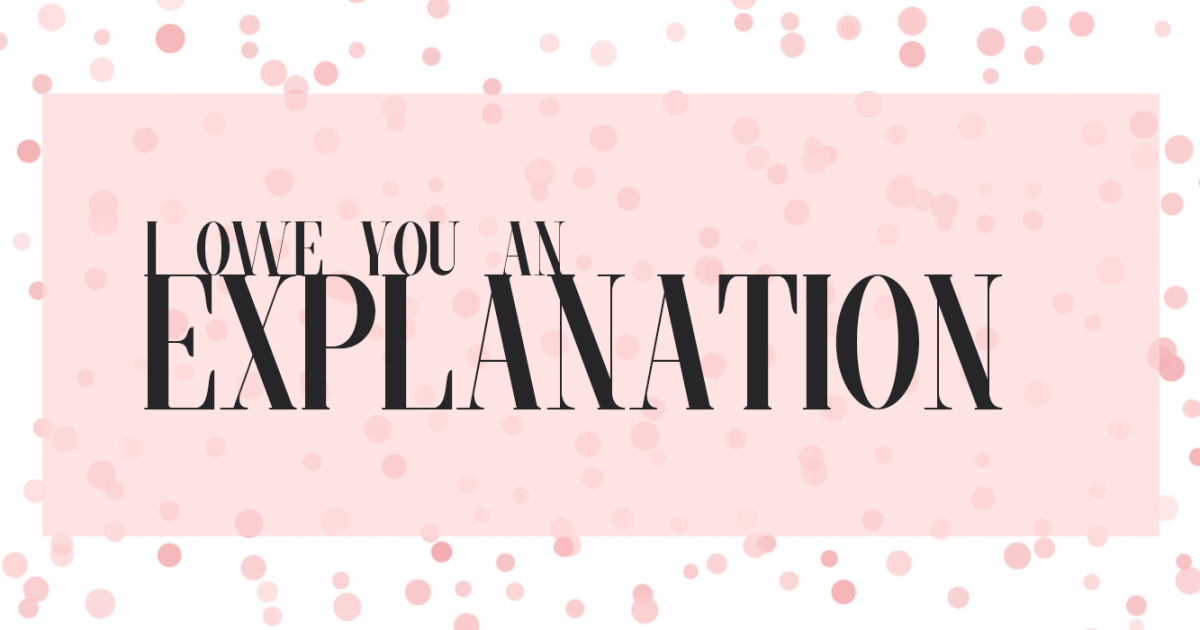 Hi everyone, it's been a long time. Like I mean a long long time! Where has time gone? Seriously, it feels like yesterday I was buying Christmas gifts an today it's already March! I can keep rambeling about time but that's not why I'm here! Today I'm back to tell you why I haven't been active on my blog of on my Instagram. I feel like I owe you an explanation.

I have been MIA because of many reasons. With everthing going on in life, I just couldn't find the time or energy to blog. So first let's talk school. This school year I started my masters degree. My plan was to just keep on blogging and posting pictures on Instagram and combining this "blogging life" with my school life. In reality it just wasn't possible.

School was so much harder than I thought, so much more work and assignments. And not only that, I had to buy a lot of stuff for school which meant I had to work more. At this point I decided to get a second job which resolved in working more than 10 days a month. Combing these 2 jobs with school was already so hard, I was so tired all the time. I really didn't have the energy to come up with new content, to go and take pictures, … I also became sick in this period which meant I was behind of all my school assignments. When I finally got better, I had to work twice as hard as before to get everything done. I wanted to come back after this period but then something happend with one of my best friends.

So one of my best friends went in a coma. She had a stroke and not a small one but a major bleading in her head. She was in a coma for 3 weeks. This happend the week before christmas. During this time I had to work so much (worked 18 days in december, next to fulltime going to school), I also went to the hospital a lot and this still combining with school. It was such a hard period which made me think: Tine what are you doing? If you keep up with the way you live now you'll be ending up in the hospital as well. And seeing my friend in the hospital really gave me a clear vision on my life and the wrong way I was living it.

So I decided just to focus on my school assignments and my friend for now. I didn't go to work for about 1,5 month. Now it's March and I'm still trying to work less than before. I'm now focussing on my master thesis and trying to graduate in June. But more important for me right now is my friend, we've been through so much together. We were in high school together, she's one of my OG friends and I want to help her and be there for her. Next to taking care of her, I want to take care of myself. I try to work out more, chill more, do stuff I love, … and I don't want to put pressure on my self right now. Which is why I decided not to start blogging right away.

I am going to take care of myself, make myself feel better so I can come back feeling good about myself and create a positive vibe not only for myself but also for you guys. However, I am already thinking about new content for the summer. So for now guys, I won't be back but it won't take long before I start posting again.

I want to end this post by telling you to take care of yourself, don't rush anything, do what you love because before you know you won't be able to do what you love anymore.

See you soon!
Sparks & loads of hugs
Tine