OOTW: Menorca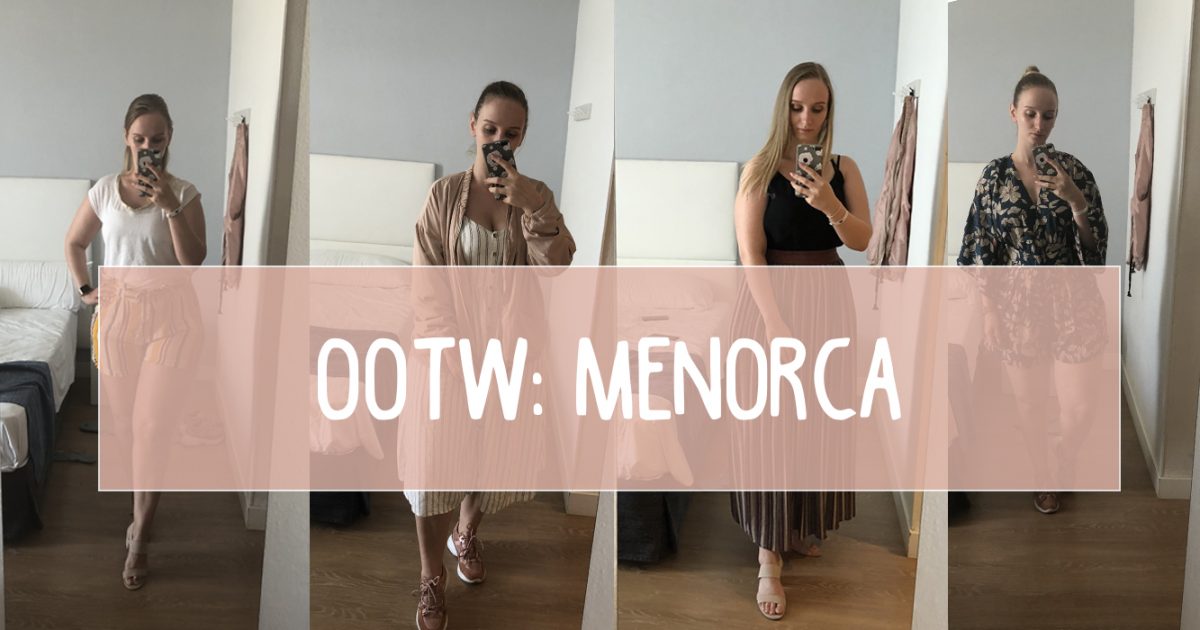 Hi guys! I'm back with another fashion blog. In today's blog I show you what I wore on my holiday in Menorca.
So I took a little break from blogging during my holiday because I just needed it I guess. I took the time to relax, to enjoy and not to worry about my next blog. Now I'm back home I obviously started blogging again. In today's blog I'm showing you all my outfits that I wore durning my holiday. Enjoy!
Outfit 1
My first outfit is my travel outfit. I wore my white striped dress from New Look which is my absolute favourite dress this summer. With it, I wore my pink bomber jacket from Zara and my pink sneaker from Ellemillashop.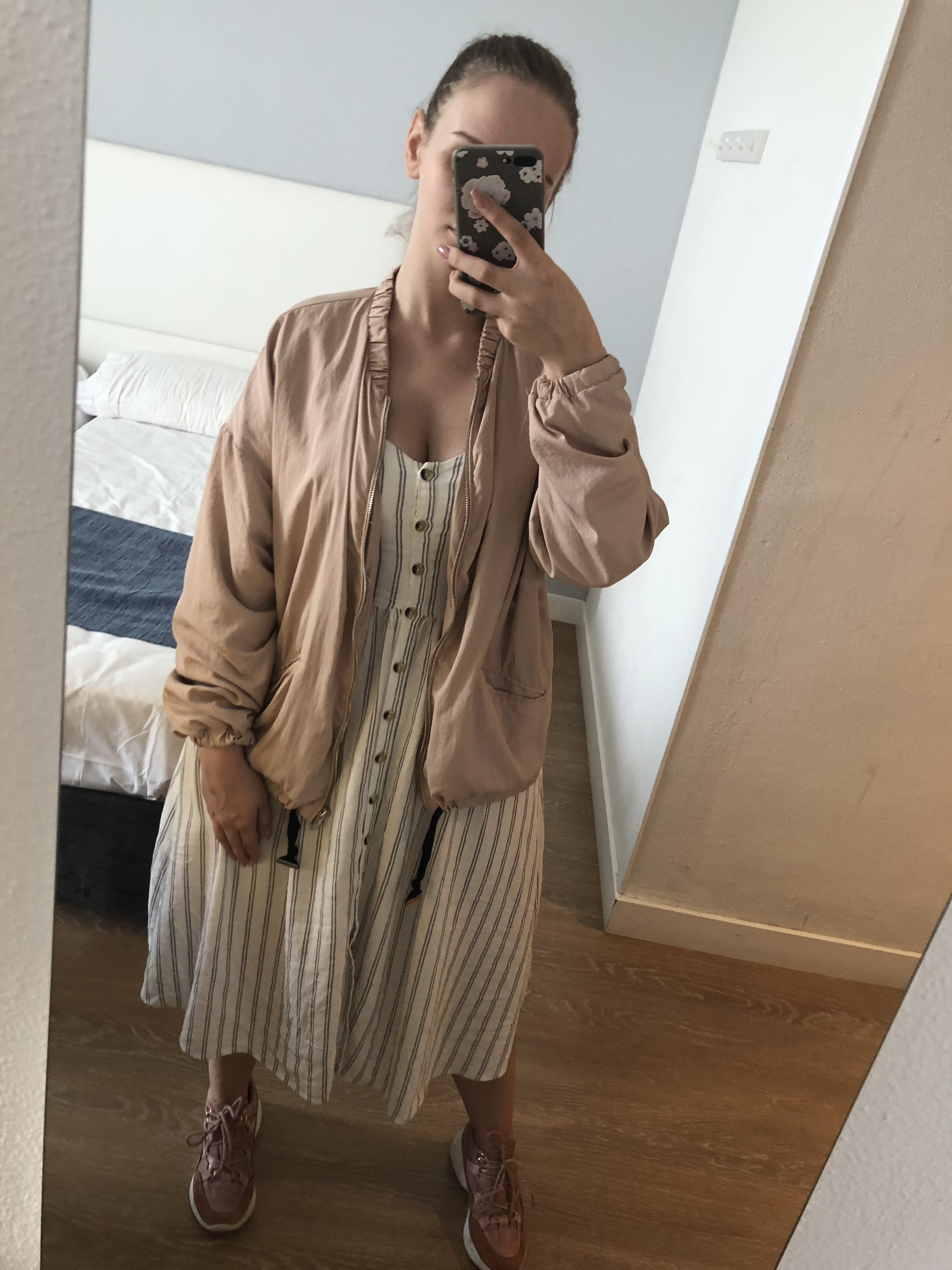 Outfit 2
If you read my wedding outfits blog post you'll recognize this outfit. It's what I wore to a wedding but still a little different. So what I'm wearing is a skirt from Lola & Liza and a black top from Pimkie. I wore this with nude heels, a black purse and black sunglasses.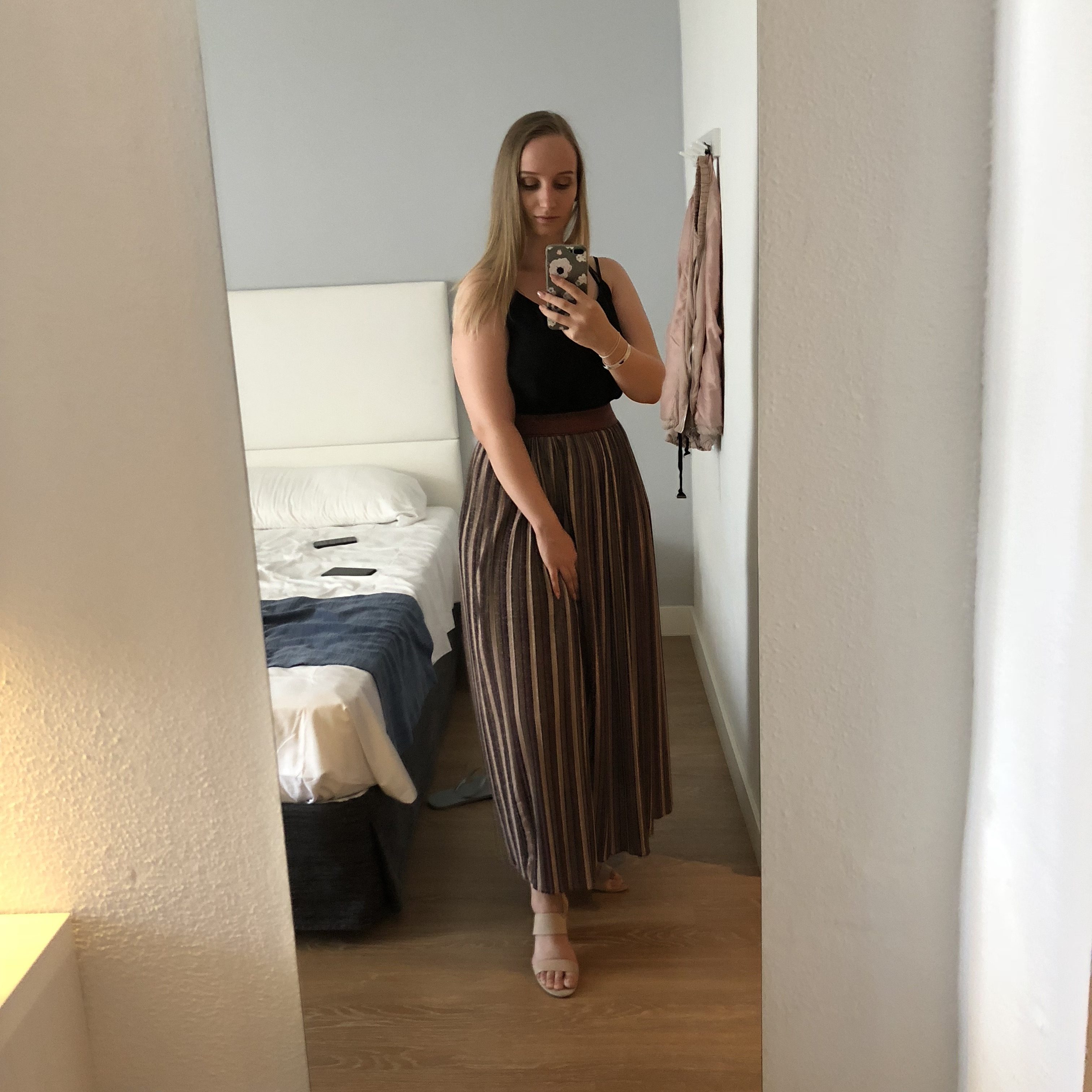 Outfit 3
Moving on to the third outfit. It's a jumpsuit from Guts and Gustoo. I really love this jumpsuit. I wore this with my pink Sneakers from Ellemillashop.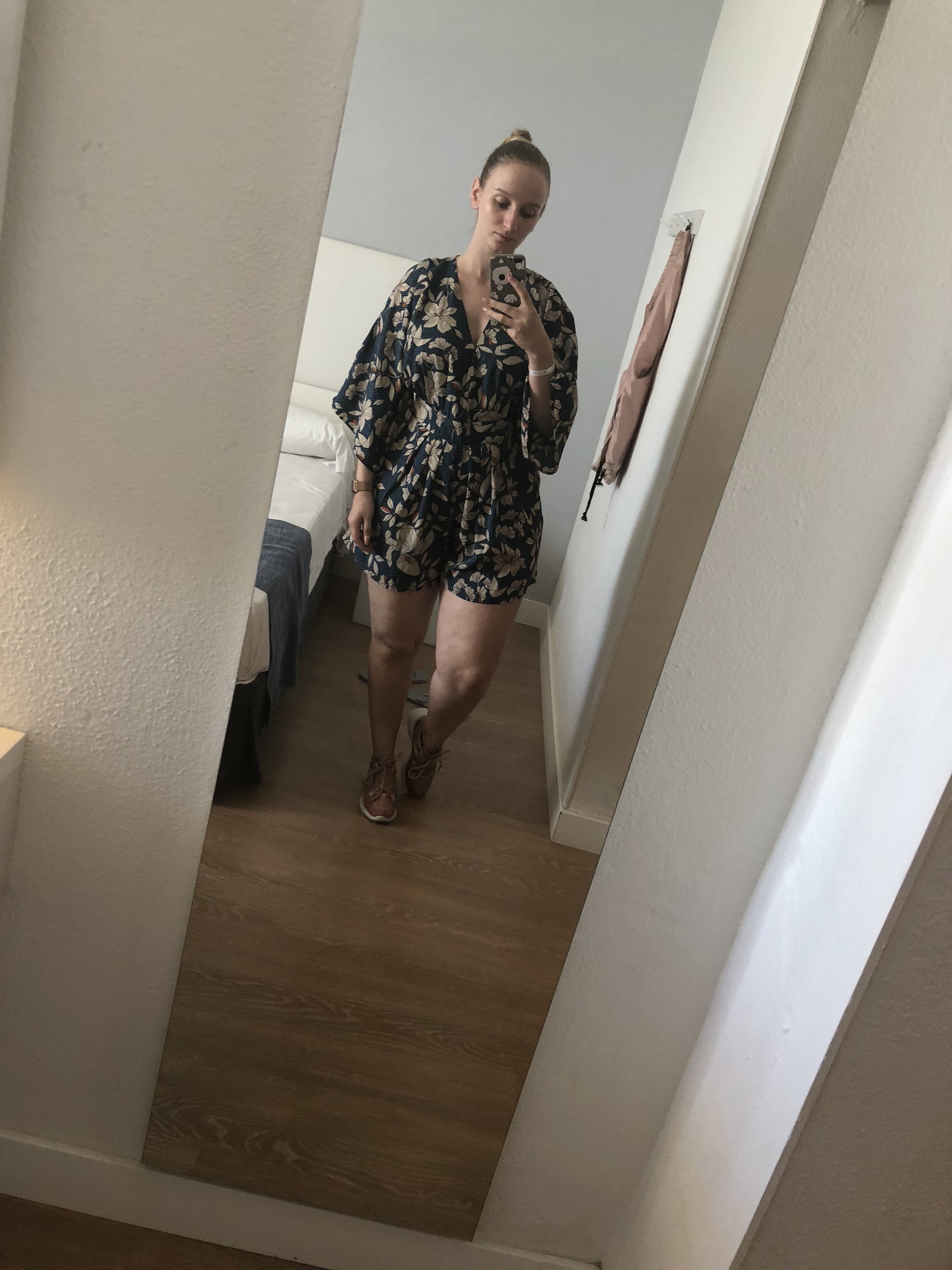 Outfit 4
My next outfit is also one of my favourite outfits this summer. I wore my yellow striped short from Pimkie combined with a white t-shirt with gold details from Pimkie as well. I combined this with my nude sandal heels from Dorothy Perkins.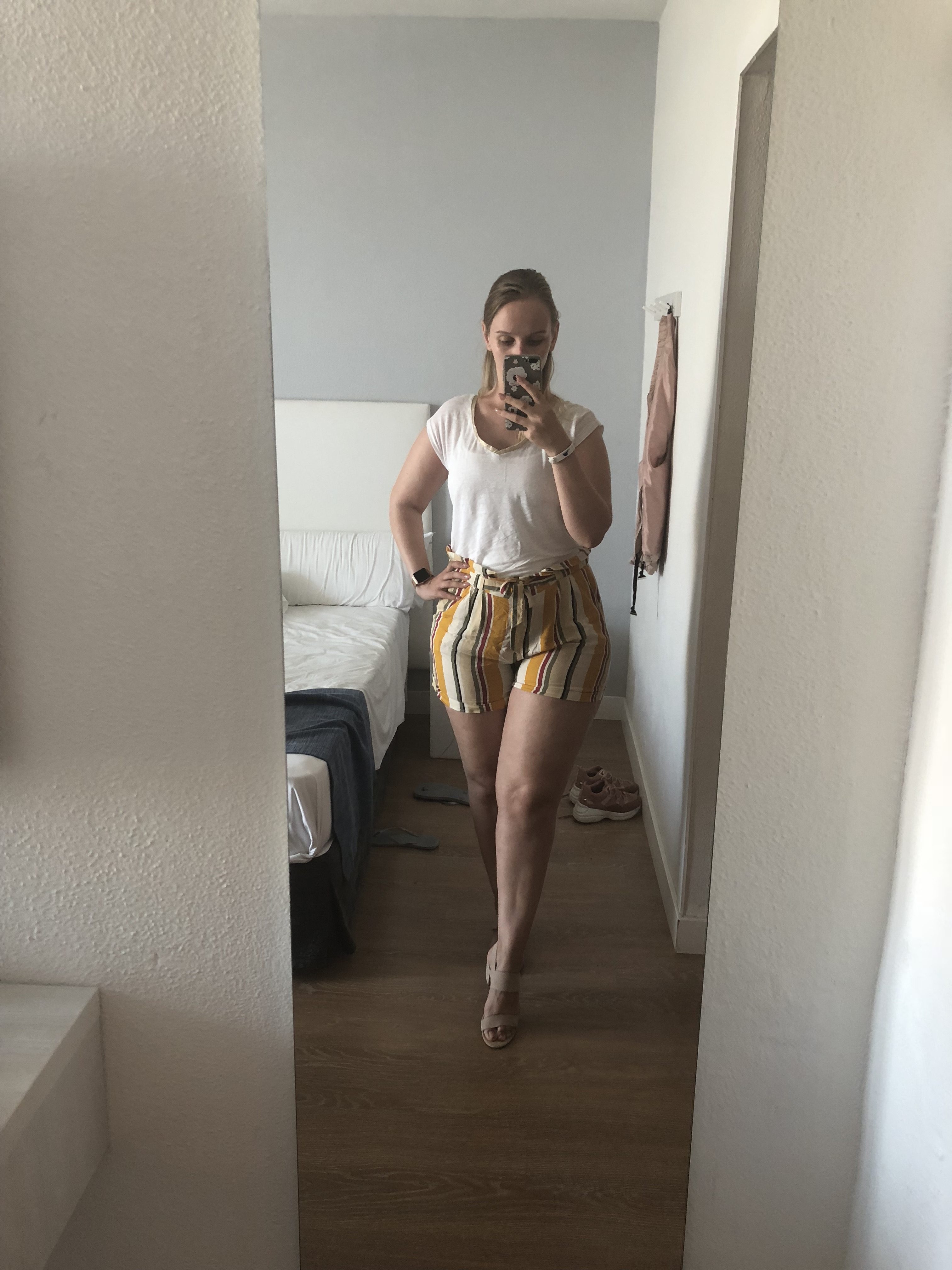 Outfit 5
The next one is a white dress with cactuses on it. It's so adorable. This dress is from Even & Odd. I combined this dress with my black purse from River Island, my white sandals from New Look and my pink sunglasses from And other stories.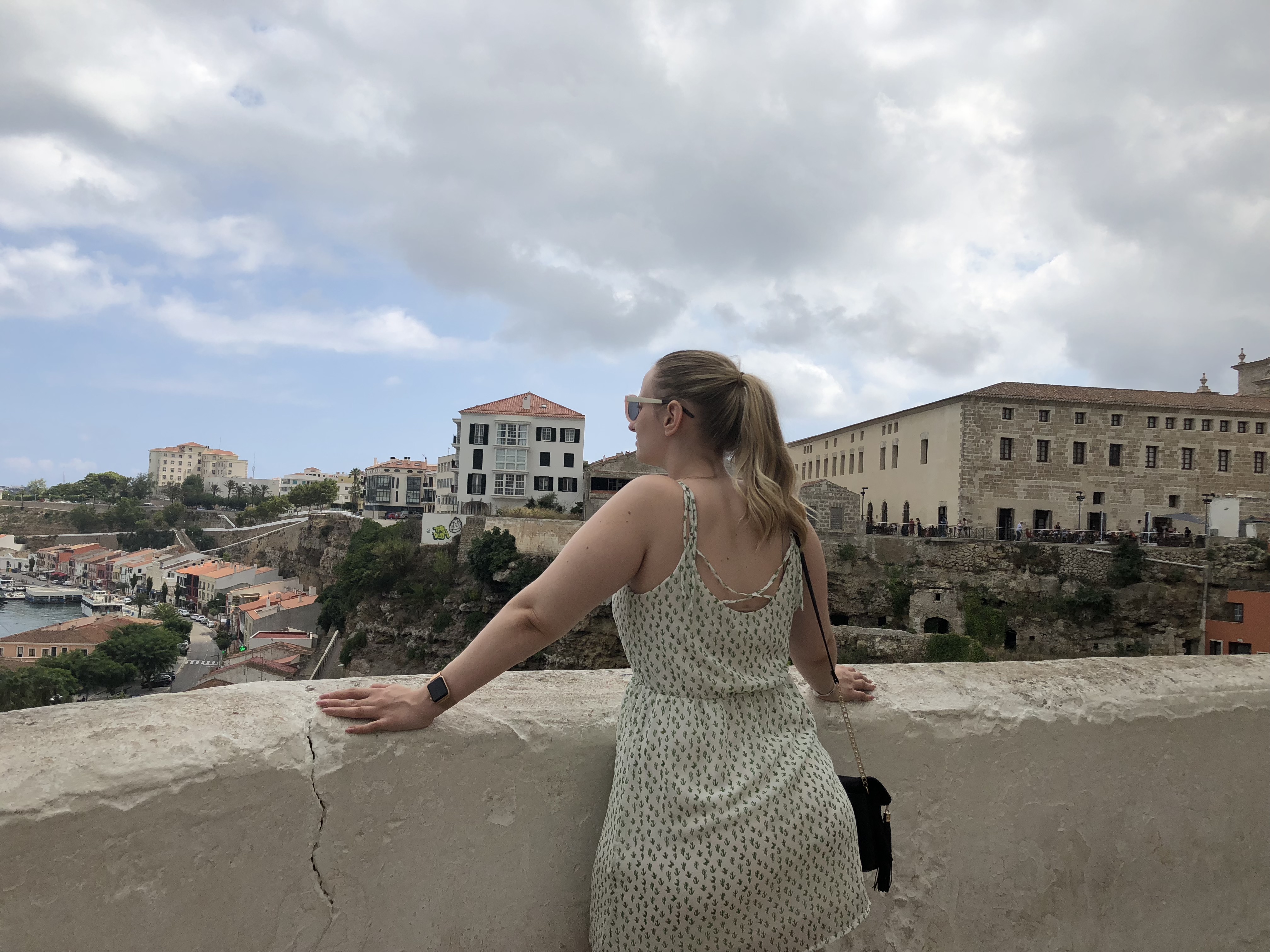 Outfit 6
The sixth outfit contains a new item that I bought in Menorca. I got this dress while I was there and I purchased at Springfield. I fell in love with it the moment I saw it. It's a summer dress, but it's perfect for transitioning into fall. I wore this with my pink sneakers from Ellemillashop.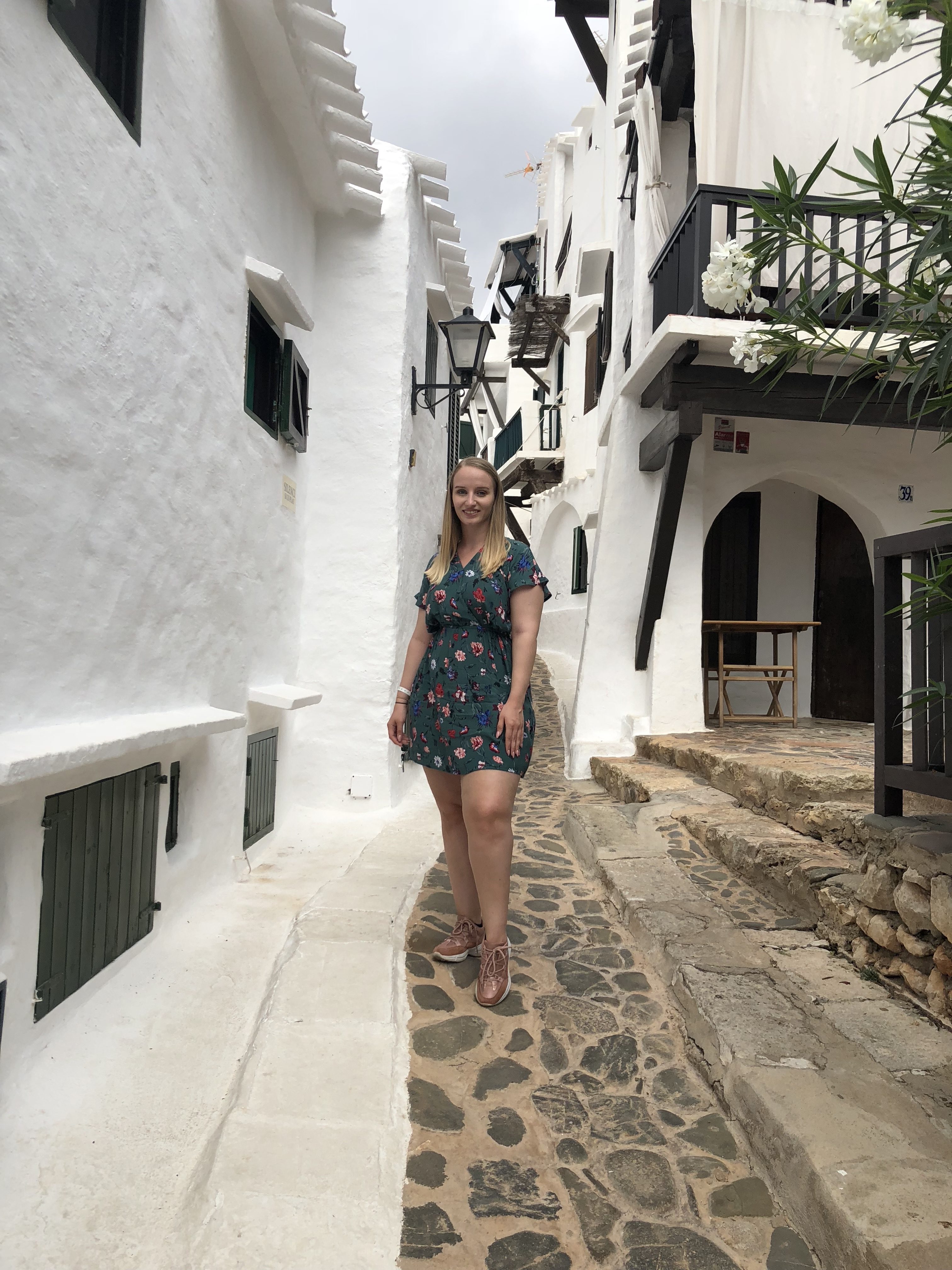 Outfit 7
Moving on to the next outfit. This also contains a new piece. So every evening our hotel had a "dress code". So the dress code on the day I bought this dress was: white. So I wore this dress that I got from an outlet store in Menorca, but it's from the brand Vero Moda. I wore it with my white cardigan from Pimkie and white sandals. I also wore this dress for another day.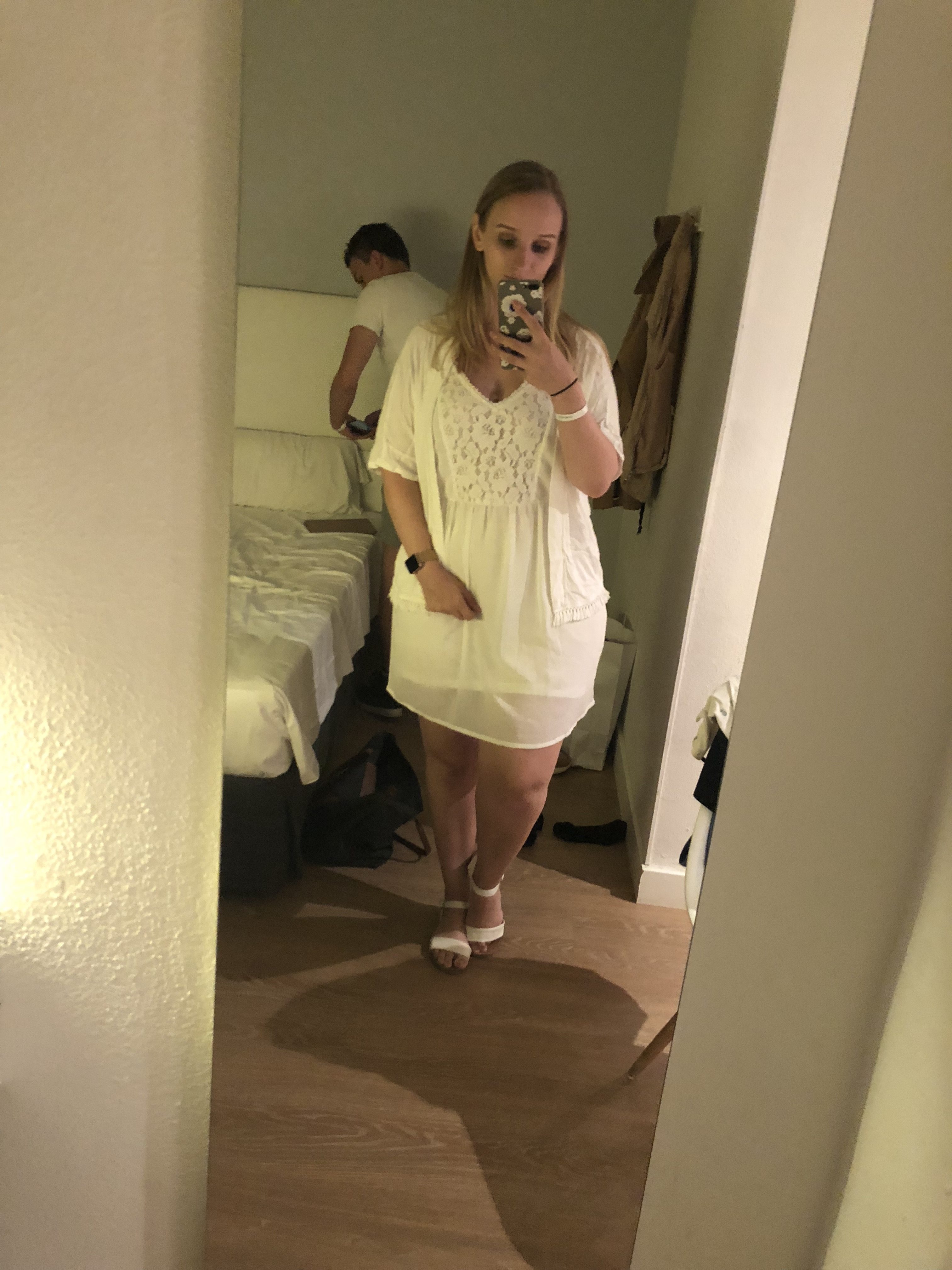 Outfit 8
So the last outfit is the kind of the same 2 so you could recognise It from my wedding outfits blog. This is actually the exact outfit I wore. The skirt is from Lola & Lisa, the top is from Pimkie and today I wore my pink Adidas Gazelle with it because wearing heels isn't a good idea when going for a walk in Menorca. Been there, done that and I don't recommend it!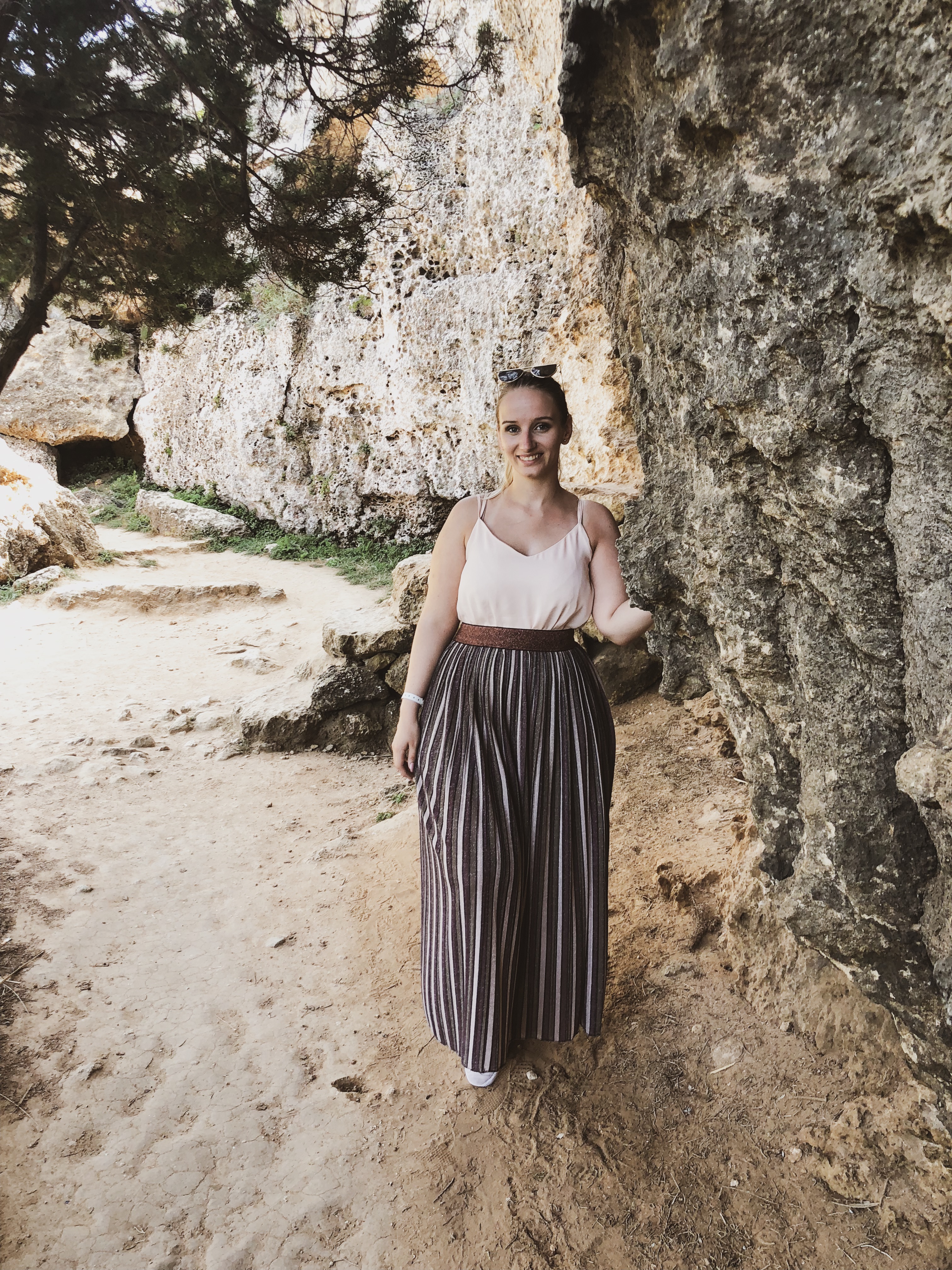 So I hope you liked this blog. These are all the outfits I wore. If you want to see more outfit pictures, follow me on Instagram. I'm also on Bloglovin!
Sparks and hugs