Get the look: Negin Mirsalehi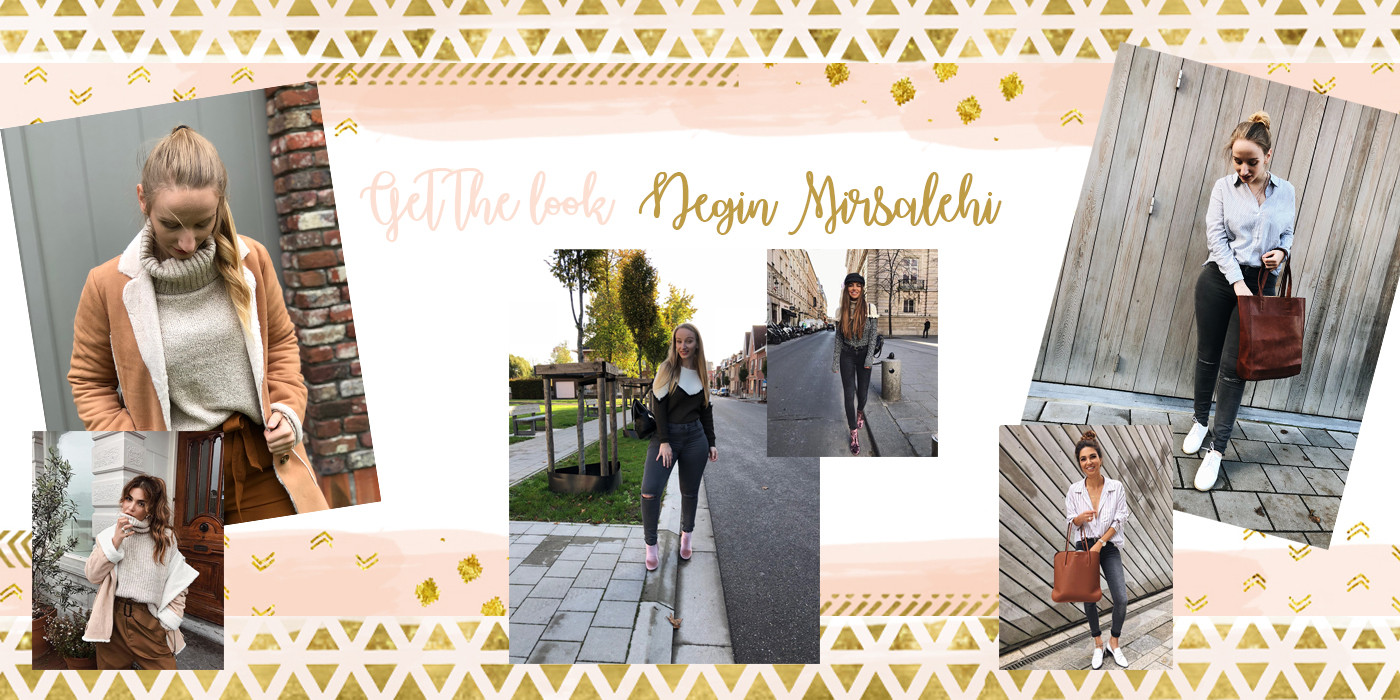 Hi guys!
It is time for another get the look blog! This time I recreated 3 looks from one of my favourite YouTubers. I recreated the looks from Negin Mirsalehi. For each look I'll tell you how much I paid for it. At the end of the blog you'll find a link to each clothing item or to a similar item. Before I get into it, I do not own the pictures from Negin which means that all the credits go to her. So with that being said, let's get started!
Sweater + top
For the first look an older picture from Negin really inspired me.She wears a sweater wich looks like she's wearing a top above a sweater. This look is very casual but the sweater still makes it special. With this outfit she wears stunning purple velvet heals. This picture is as I said, an old picture but still she wears something that's trendy now. Which really proves she knows something about fasion and she's a real trendsetter.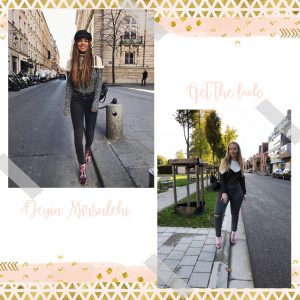 To recreate this outfit I bought a sweater from an online boutique. It was an item from their 'hapily ever after sale' because they were closing the boutique. Which means it was only €15! The jeans are from zara, these are my favourite pair of jeans and they were only €19,95. The shoes are from New Look but you can buy them on Zalando for €44,95. My backpack is from Mango, I also bought it on zalando and it was €35,99. I use this bag every day. I didn't use a hat because I just can't wear it off… The total cost of this outfit is: €115,89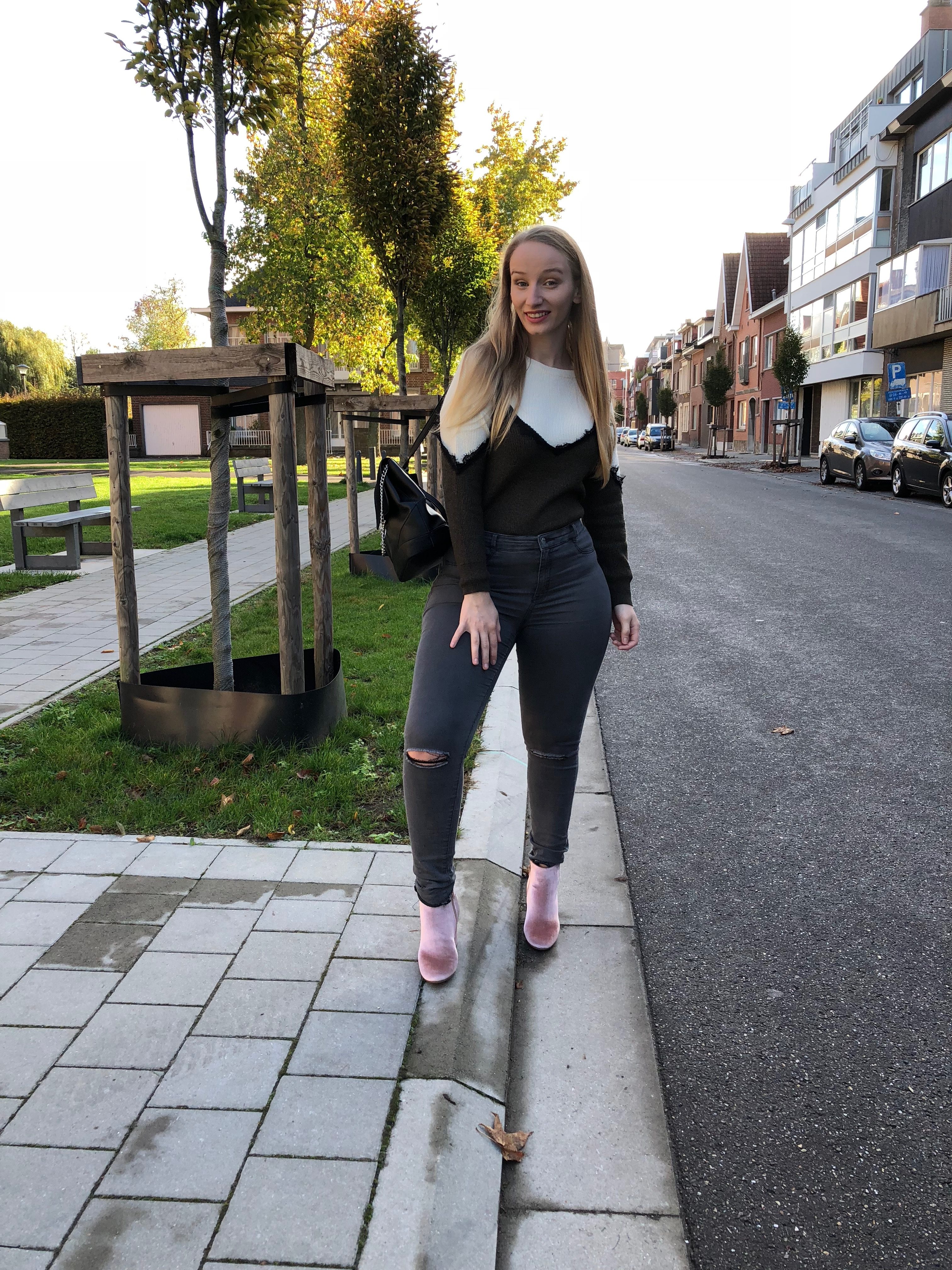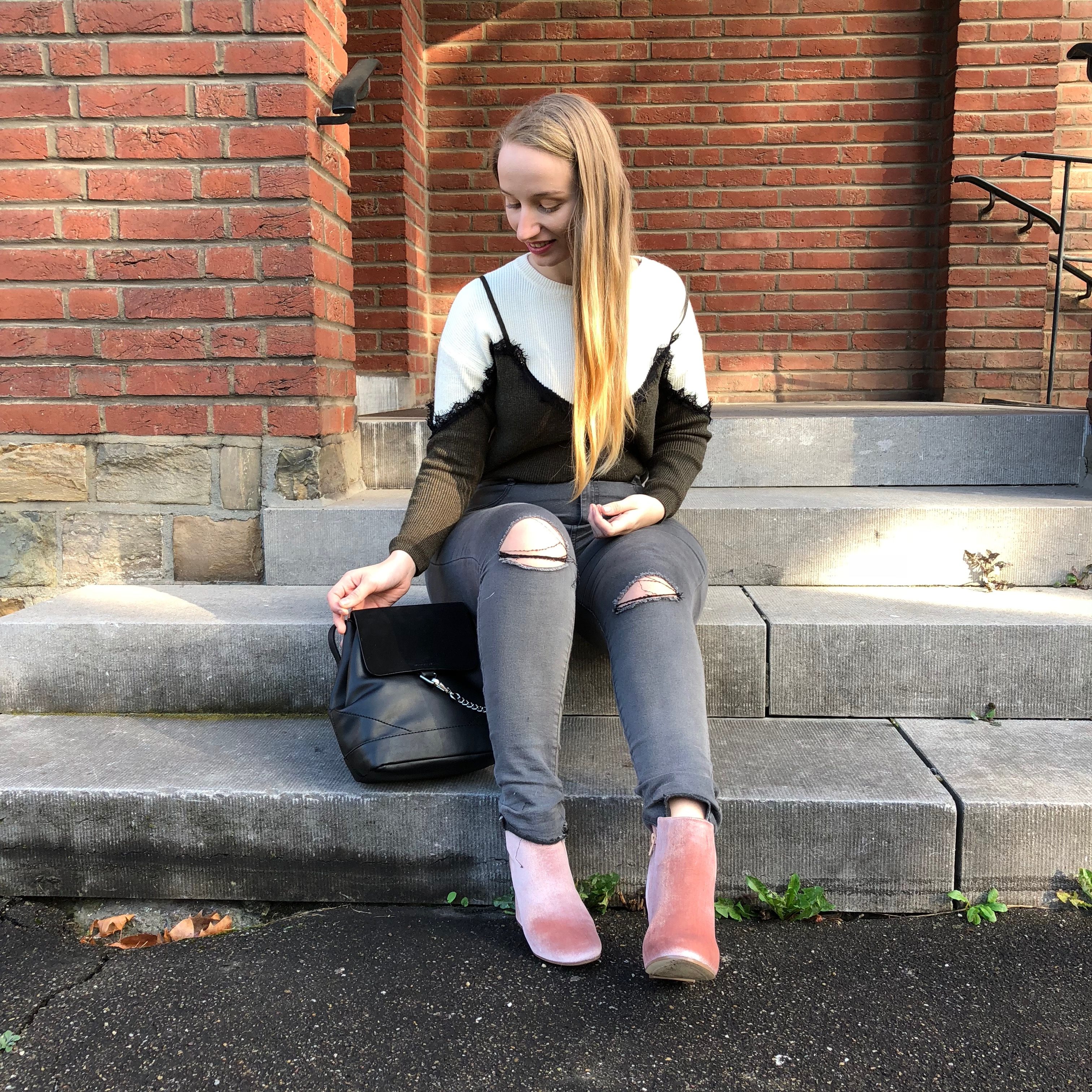 Casual chique
The second outfit is a casual chique outfit. Negin can wear any type of outfit and still look good. This outfit is just perfect for a day at work or to go to a casual diner but still look a little chique. For this outfit you probably only have to buy one item because every woman has a striped button up shirt, a grey jeans and a brown bag. The only thing I had to buy were the white shoes. But of course I just wanted a new bag and a new button up shirt. You can't have to many bags and button up shirts can you?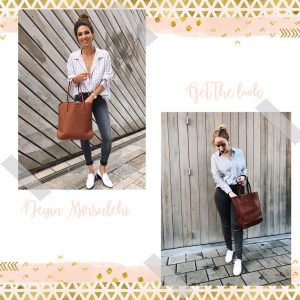 To recreate this outfit I bought a button up shurt from H&M for only €7 in the sale section! The jeans are the same ones from zara. These may not be perfect to go to work but you can find these type of jeans anywhere! The shoes are from Lost Ink but I bought them on Zalando for €49,95. My bag is from Even & Odd but I also bought it on zalando and it was €22,95. My necklace is from a local jewellery store and it was €11,50. The total cost of this outfit is: €91,40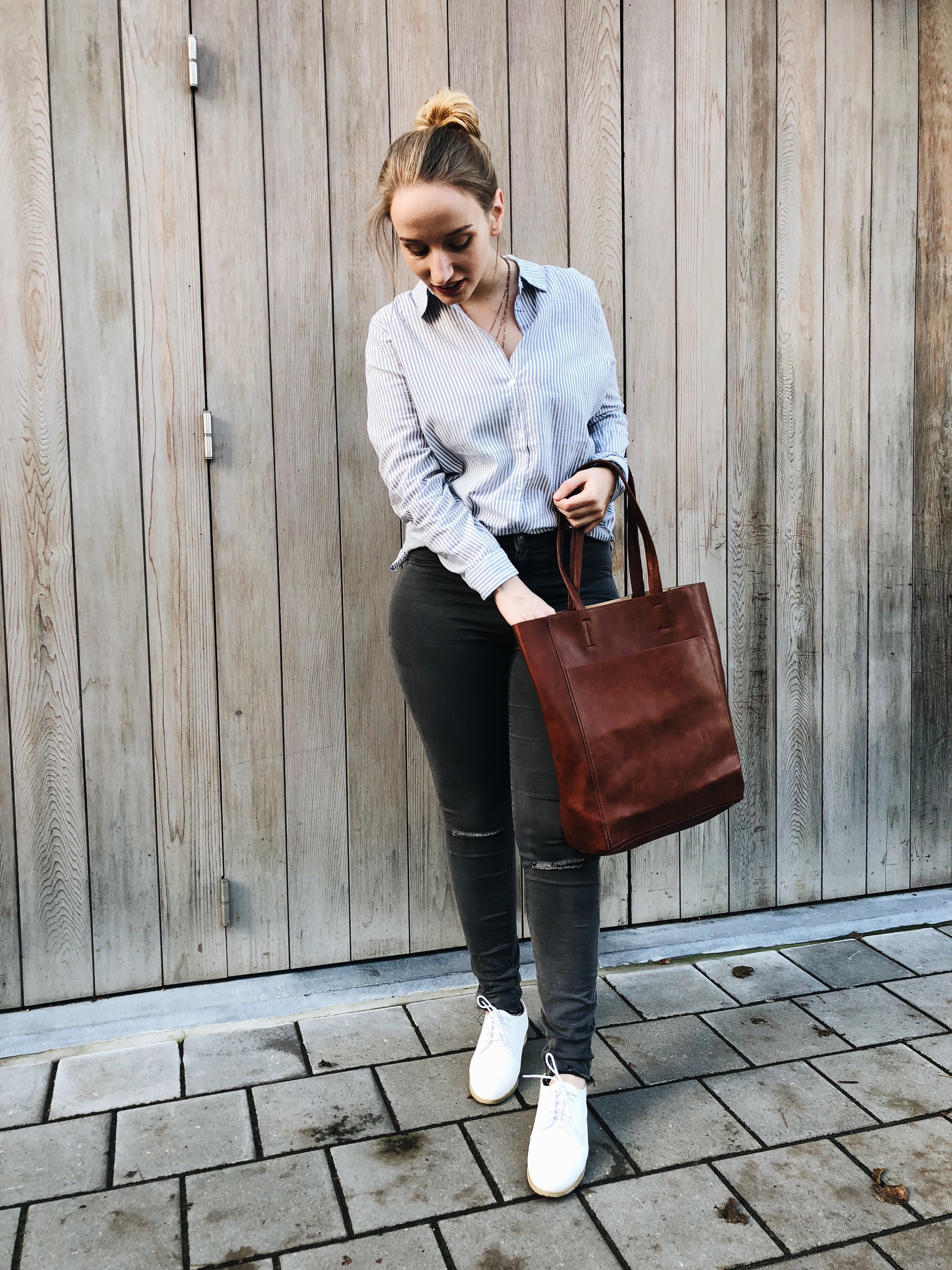 Autumn and winter proof
The 3th outfit is perfect to transition from autumn to winter and it's my absolute favourite outfit! I wear this so much and it's so cosy but unbelievable comfortable. If you want to buy one of these outfits I really recommend this one.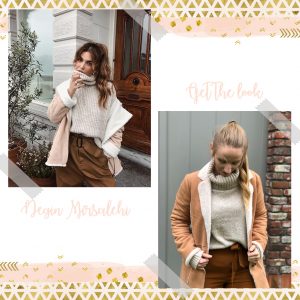 To recreate this picture I bought a sweater from Forever 21 for €17,99. The pants are from Stradivarius and are €25,95. The jacket is also from Forever 21 but I bought it last year. Normally it was €34,99 but I paid €15,90 because it was on sale. This was really my best sale deal ever! For shoes I wear my white converse but any white sneaker would be perfect. The total cost of this outfit was: €61,44!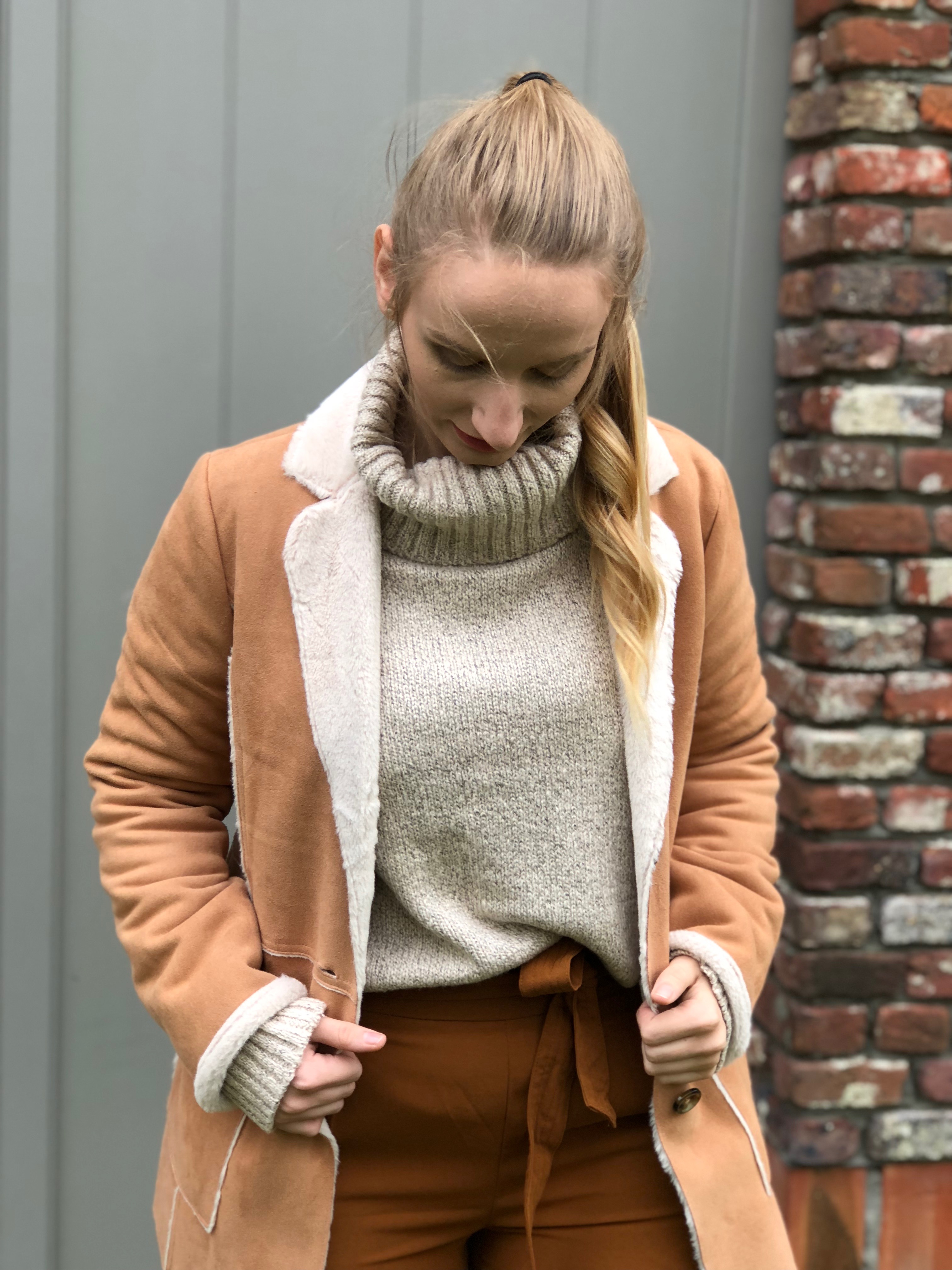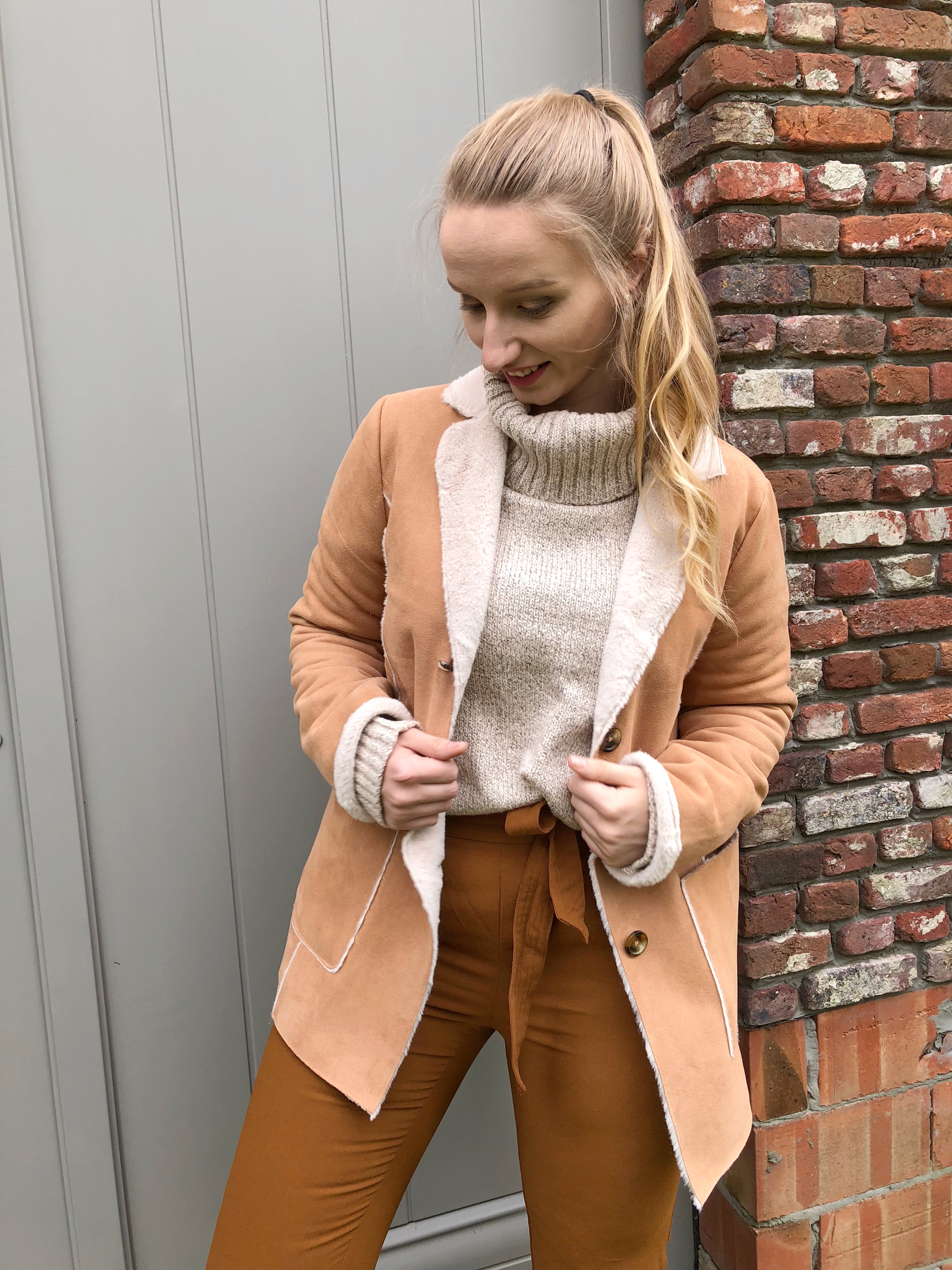 Clothing Items
pink velvet heels (on sale)
button up shirt (similar)
HANNAH by Lost Ink – white shoes (on sale)
jacket (similar)
turtle neck sweater (on sale)*
Links above marked with a "*" are affiliate links – which means I receive a percentage of the revenue made from purchasing products through this link
I hope you enjoyed this blog and got some inspiration out of it. Let me know which person I should recreate for a get the look blog next time!