Favourites of the month: September 2017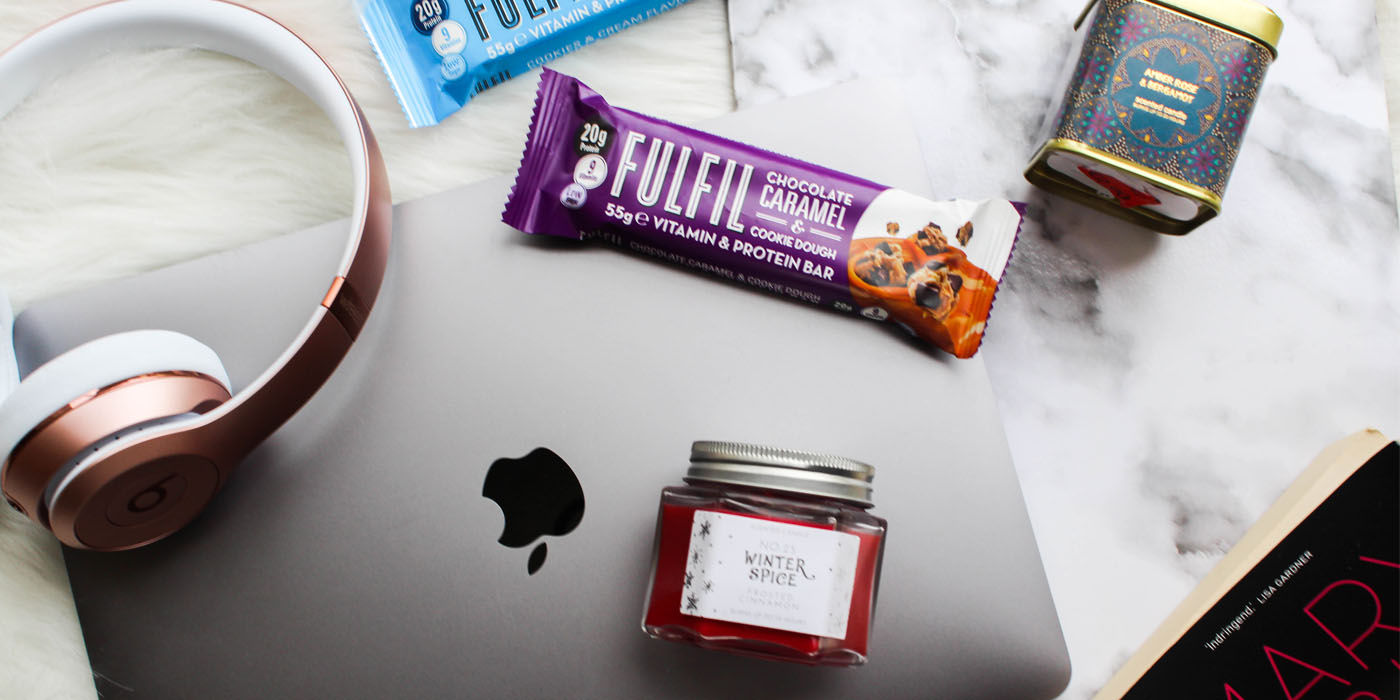 Hi guys, today I want to show you what my favourites are for this month. I'll talk about products, series, movies, … so let's get into it!
Happiness is … scented candles
Autumn is here and we all know what that means: scented candles. I can't deny but I'm one of those autumn/winter lover who lights up candles all through autumn and winter season. I went on a candle hunt in my hometown and to be honest: the stores here suck at making candles… Luckily, we have a Primark! Thank you Primark for these three delicious candles I'm definitely coming back for some more because you know, I'm a candle-lover! So the three candles that I picked up are Winter Spice, Amber Rose & Bergamot and Spiced Dusk! To be honest, my absolute favourite from these three is Winter Spice and I wasn't so thrilled about Spiced Dusk at the beginning. You just need to get used to the sent of Spiced Dusk and now: I just can't live without it! Amber Rose & Bergamot is a neutral scent which everybody loves!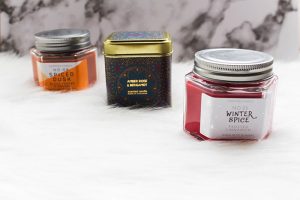 Leaves falling, Autumn calling!
It's the season for good books, cosy nights with a good series, beautiful fashion and the cosiest decoration! That sums up what I'm going to talk about next. So first: good books! In my July favourites, I talked about this writer Mary Kubica, I just can't get enough of her books! My favourite book of the month is 'Ben zo terug' which means 'I'll be right back'. It's about a two girl living together in an apartment and one girl disappears. The book leads you through the thinking proces of the other girl to find her roommate back but it also tells the story of Alex, a boy who doesn't know the two girls but at the end: the two stories end up together! I'm not going to tell you more because I don't want to spoil anything.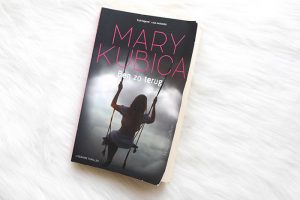 Moving on to the series, Black Mirror, it's just indescribable how good it is! It's about how technology influences peoples live or how technology will influence our lives in the future! Each episode has his own story and each and every one of them is just unbelievable! And the scary thing is that it might be like that one day … Just go and watch it and you'll know what I'm talking about!
I have only one fashion item this month: my new biker boots! I just love them, they are black with a little gold zipper on the side and a belt. They are so comfortable, I just want to wear them every single day. The second item I want to mention is autumn decoration in general. I really love decorating our apartment into autumn themes so I bought these pinecones, pumpkins, leaves and pumpkin scented candles! This just really brings me into the autumn-mood!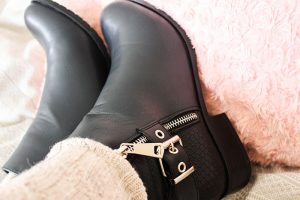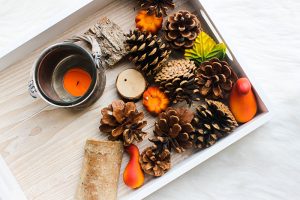 Do something today that your future self will thank you for
It's not only autumn-season but it's also back to school season! As you guys know, I'm going back to school as well so I did a few preparations myself to go back to school. First I bought a MacBook Pro, my previous laptop was just not good enough and because I'm going to study to become a designer I just really needed a laptop strong enough for the programs that I need! With my MacBook Pro, I got a Beats by Dre wireless headphone! I chose the rose gold one and I use it almost every day. After years of using shitty earplugs, I finally got a good headphone and I'm so happy about it!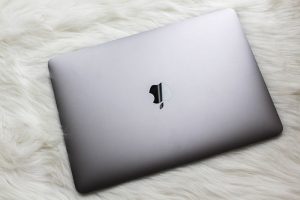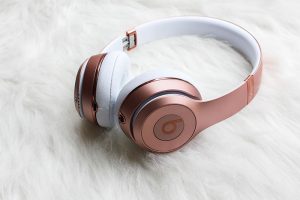 My third back to school favourite is my planner. I really love the look of it, every week I have one page with all the days and one page for notes which is very handy for me because I take so many notes! Last but not least I want to talk about these protein bars for FulFil. To be honest, I wasn't thrilled about them either when I first tried them but now I got used to them I really like them! The flavour is really good but the texture is a little bit weird in the beginning. I like the Chocolate Caramel & Cookie Dough one but my absolute favourite is the Cookies & Cream one!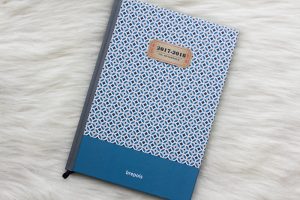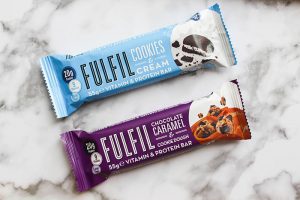 Those were my favourites for this month, let me know if you like any of these favourites! Plus, if you have another favourite FulFil Protein bar let me know which one it is via Twitter and I'll try them as well!