Favorites of the month: July 2018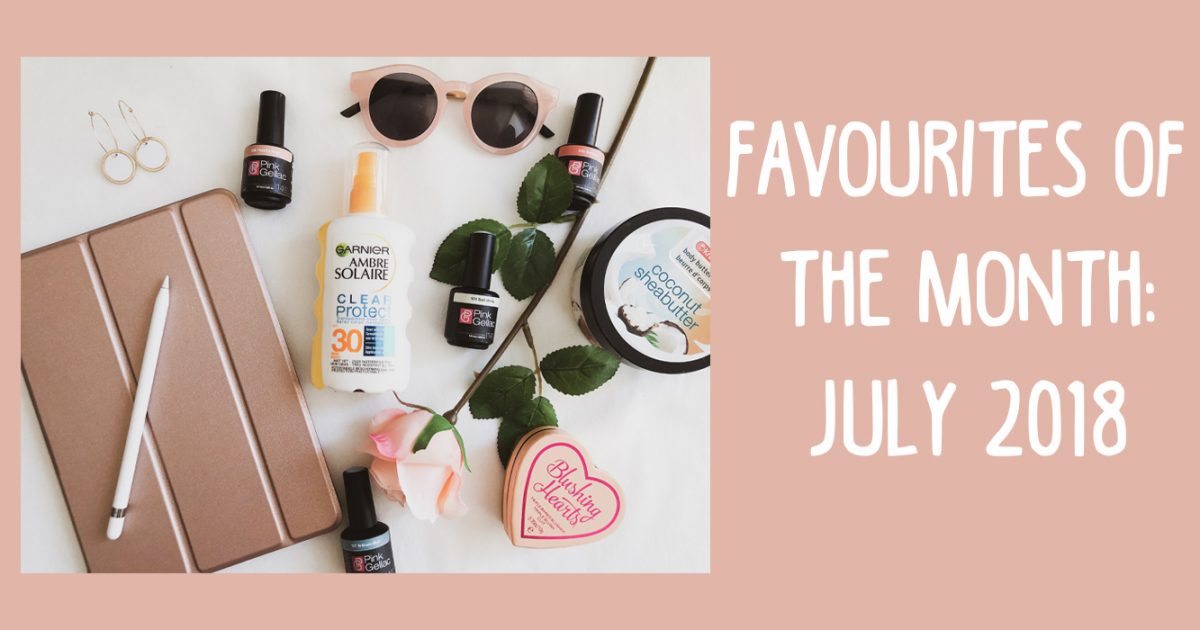 Hi everyone! Welcome back to the blog, today it's time for another favourites blog. It has been a while since I have done this, My last favourites blog was for January. Shame on me! So here's another Favourites blog, let's get into it!
iPad, Apple Pencil and apps
First off, I want to talk about a birthday gift of mine. It's my iPad and pencil. I really love both, I think the pencil works incredibly well. It's so easy to draw or write with it which brings me to two of my favourite apps to use on my iPad with my pencil.
The first app I use is Adobe Draw. The app is perfect to draw and for hand lettering. It has multiple types of pencils in it and you are able to work on different layers like in photoshop. The best part of the app is that you can synchronise your drawings with you Adobe Cloud and you can use your design digital on your computer.
The second app is Goodnotes. It's an app that you have to buy but it's totally worth it. With Goodnotes, you can make different note blocks to write on for example for an othe notepad for another class. You can choose the cover, the type of paper, … and start writing.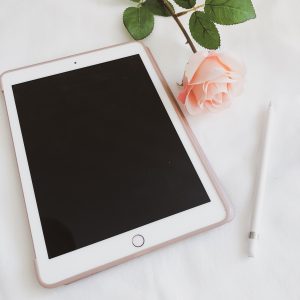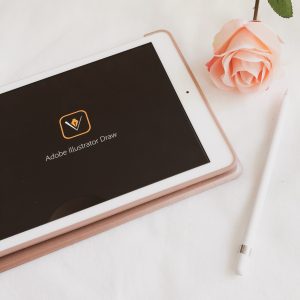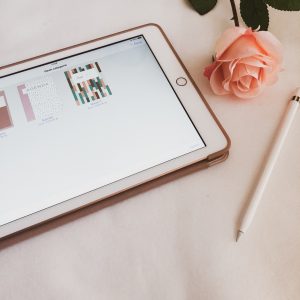 Drinks
The first drink I want to talk about is ice coffee. If you follow me on Instagram you have probably seen loads of stories where I'm drinking an iced coffee. If you follow me on Twitter you would have seen that I recently found the perfect recipe for my own homemade iced coffee. Let me know if you want me to share this recipe. However, this shows that I have been crazy about Ice Coffee and especially Ice Coffee with caramel! I love it.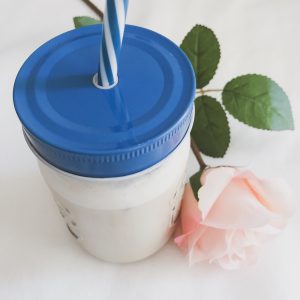 Next up is fruit infused water. With this heatwave in Belgium, I have to drink loads of water. But I'm just not good at drinking water so I decided to put fruit in it and it makes such a difference! I have made the next combinations and they were all delicious:
Lemon
Lemon and strawberries
Lamon and blueberries
Lemon and peach
Lemon, strawberries and blueberries
If you know another delicious fruit or vegetable or combo to put in my water, let me know in the comments or on Twitter or Instagram!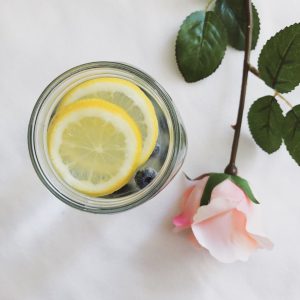 Kruidvat body butter
Moving on to body butter. My best friend recommended this body butter from Kruidvat for your legs when they scratch against each other, which hurts so bad. I tried the body butter and it actually helps. This one also smells really good which is always a plus!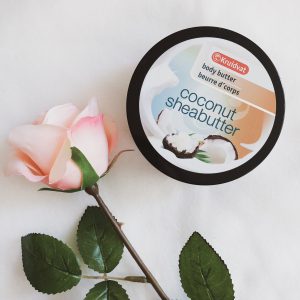 Sunscreen
It's summer, it's hot, there's a heatwave, I sun burn very easily so I need a good sunscreen! I found this clear one from Ambre Solaire Garnier which works incredibly well! It is so easy, you just spray it on and don't have to rub it in anymore. It's clear so you don't have any white marks. This is the first summer that I can remember that I haven't had a sunburn!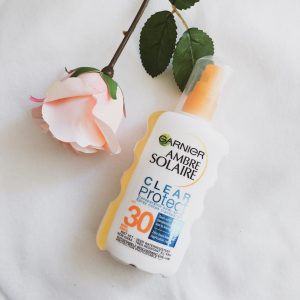 Blushing Hearts Tripple Baked Blusher – Peachy Pink Kisses
Next up, a make-up item I got from my to nieces Sara and Anke for my birthday. It's a heart shaped blush from I love Revolution and I'm in love with it. It even looks like a mix between a highlighter and a blush but It's so beautiful.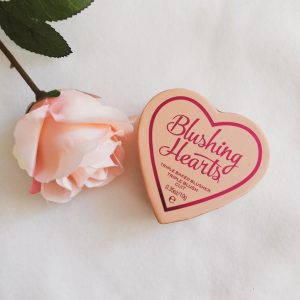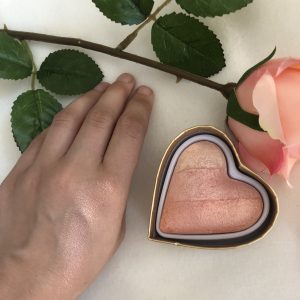 Pink Gellac
Now, let's talk about nail polish. I hate putting on nail polish, it takes ages to dry and even when you think it's dry after hours of waiting. It isn't. So I switched from nail polish to Gellac. I recently got 4 colour from Pink Gellac and I'm in love with all 4 of them. They are beautiful, perfect for summer, stay on really well. The colours I got are Soft with, Peachy nude, Salmon and Brilliant blue.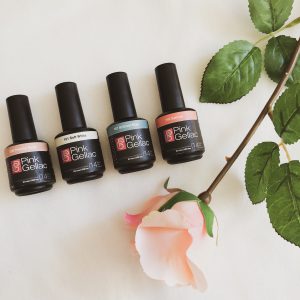 Sale Accessories
I'm going to write a whole blog about what I bought during sales but I had to talk about these two. I wear both almost every day so you could say they are my favourite accessories in July. First of is earring from Veritas. They rose gold with white, so pretty. The second is my pink pair of sunglasses from And Other Stories.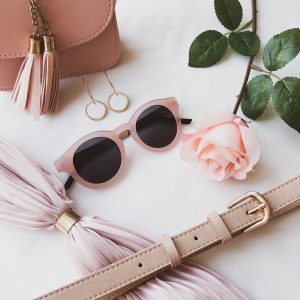 Series
I want to talk about two series! These two are my absolute favourites for the month July. The first one is not a surprise: La Casa de Papel. I mean… How great is this show? I can't even describe how much I love it. I watch it with my dad and we watched the first 2 seasons in a week. We started watching it after dinner every day until midnight. We both love it so much.
The next series is Legen – wait for it – dary! You know what I'm talking about! If you have guessed it without me saying it yet, you're a true How I Met Your Mother Lover! I love this show! It took me a while to get into it and to get to know the characters but now I'm addicted! I do have to say I love Friends a little bit more but just love them both. Which team are you in? Team Friends or Team How I Met Your Mother?
I hope you liked this blog, next week I'll talk more about everything I got in sales. Of course, these items are favourites as mine as well! We all know that feeling when you buy something new and you have to wear it every day. I've got that with all my sales items. So follow me on Instagram, Twitter or Bloglovin to know when the blog will be uploaded. See you next week!
Sparks and hugs