Disneyland Paris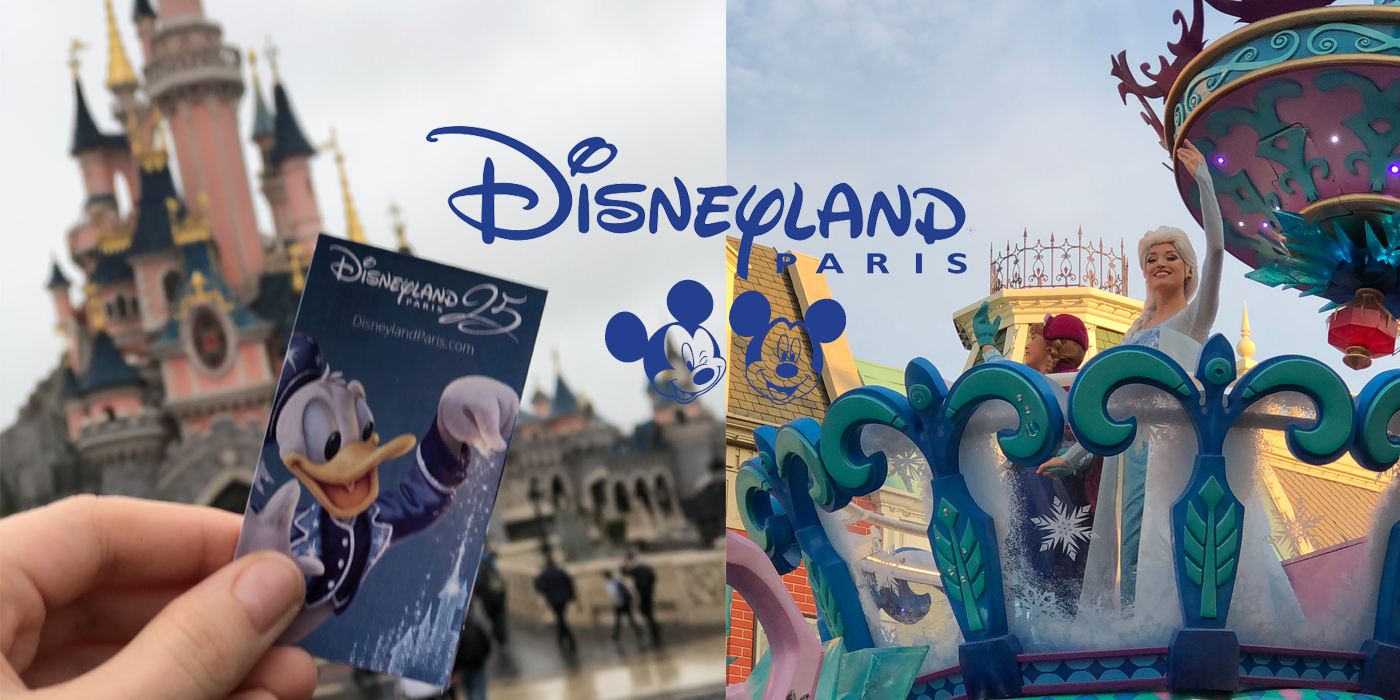 Hi guys, in today's blog I tell you what we did in Disneyland Paris, and I show you the pictures we made! Let's get into it.
Stickerbook
It was my first time going to Disneyland! I am so grateful that I was able to go to Disneyland and before getting into this blog I want to thank everyone who helped me collecting Disney stickers. I was able to go to Disneyland by collecting stickers and filling a sticker book. It was a campaign from Carrefour and Disneyland when you filled your whole book you could buy one ticket and get one free! Pretty good deal in my opinion.
D-day
I am a huge Disney fan, so I was looking forward to the Disney-day the moment I completed my sticker book. We waited quite a long time before we went to Disneyland but the time has come, and we went to Disneyland on October 25th! And what else can I say about this day than it was magical!
We woke up at 5 to leave by car to go to Disneyland. We arrived at 9:50, just in time because the park opens at 10! First, you have to walk 15 minutes before getting at the security check. I think it's very good that Disney does a security check before entering the park. Then you had to walk towards the Disney hotel to get to the entry. Behind the entry was the beautiful sleeping beauty castle! A child dream came true that day; I can tell you that. Picture time!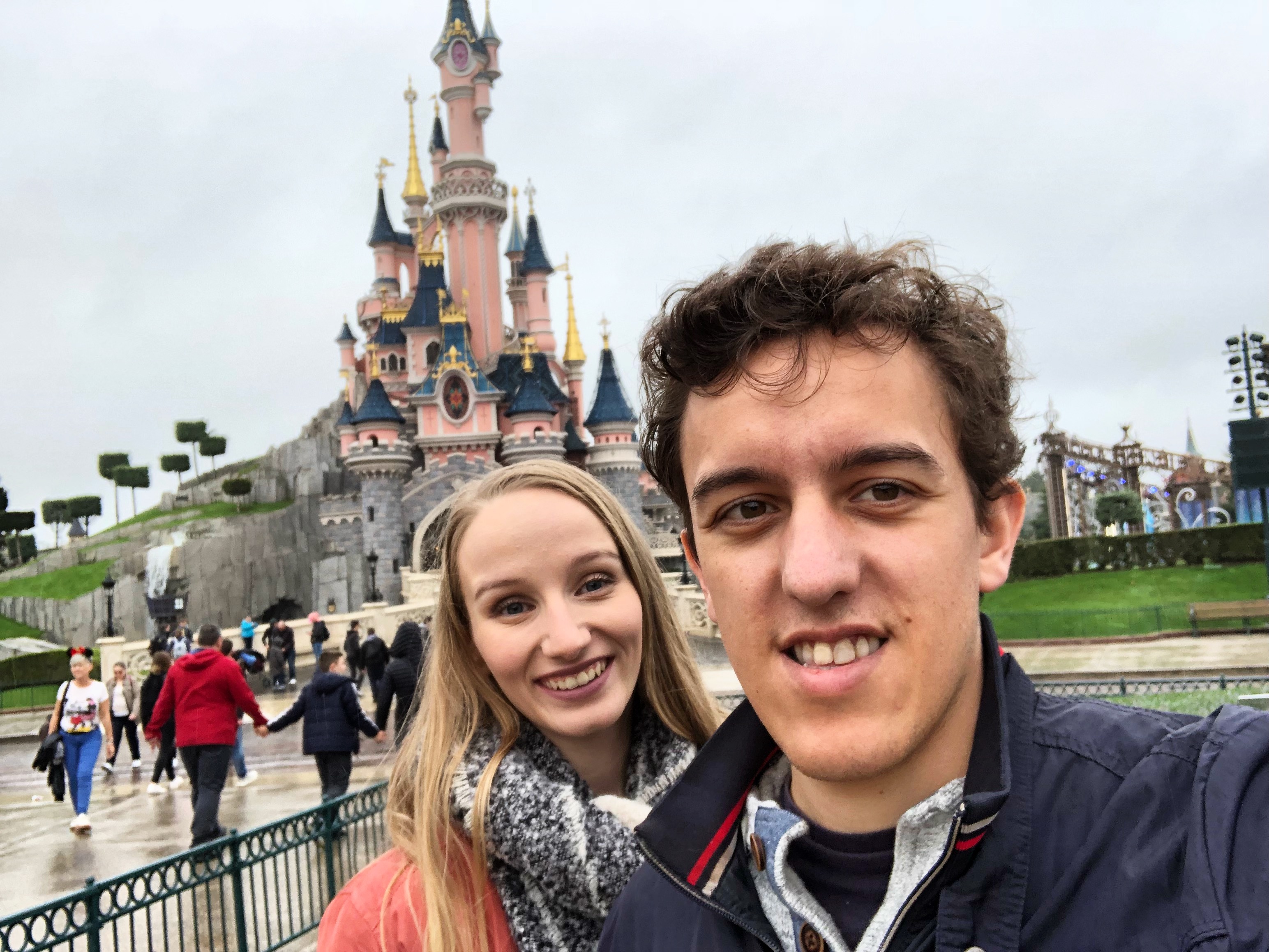 After the castle, we walked through some caves; we were lost. We really couldn't find where we had to go until we saw the Indiana Jones. Of course, we went on this rollercoaster! It was so much fun; the only weird thing was that you couldn't leave your bag in a box or something. It was a rollercoaster with a looping, and I had to take my bag with me and put in between my legs. What if I couldn't hold it between my legs and it felt down? But still, it was so much fun!
Halloween street
In October, it is Halloween theme at Disneyland, and they have a Halloween street which was so beautifully decorated! I just loved walking here, seeing al the pumpkin decorations and merchandising! This was my favourite part of Disneyland. First, we just walked through the Halloween street and then we decided to go and eat something, so we ate at the Lucky Chicken Nuggets. It was delicious but omg it was so expensive, we had to pay 43 euros for something like McDonald's? I mean, I love some good fries and a burger but man it wasn't worth 43 euros…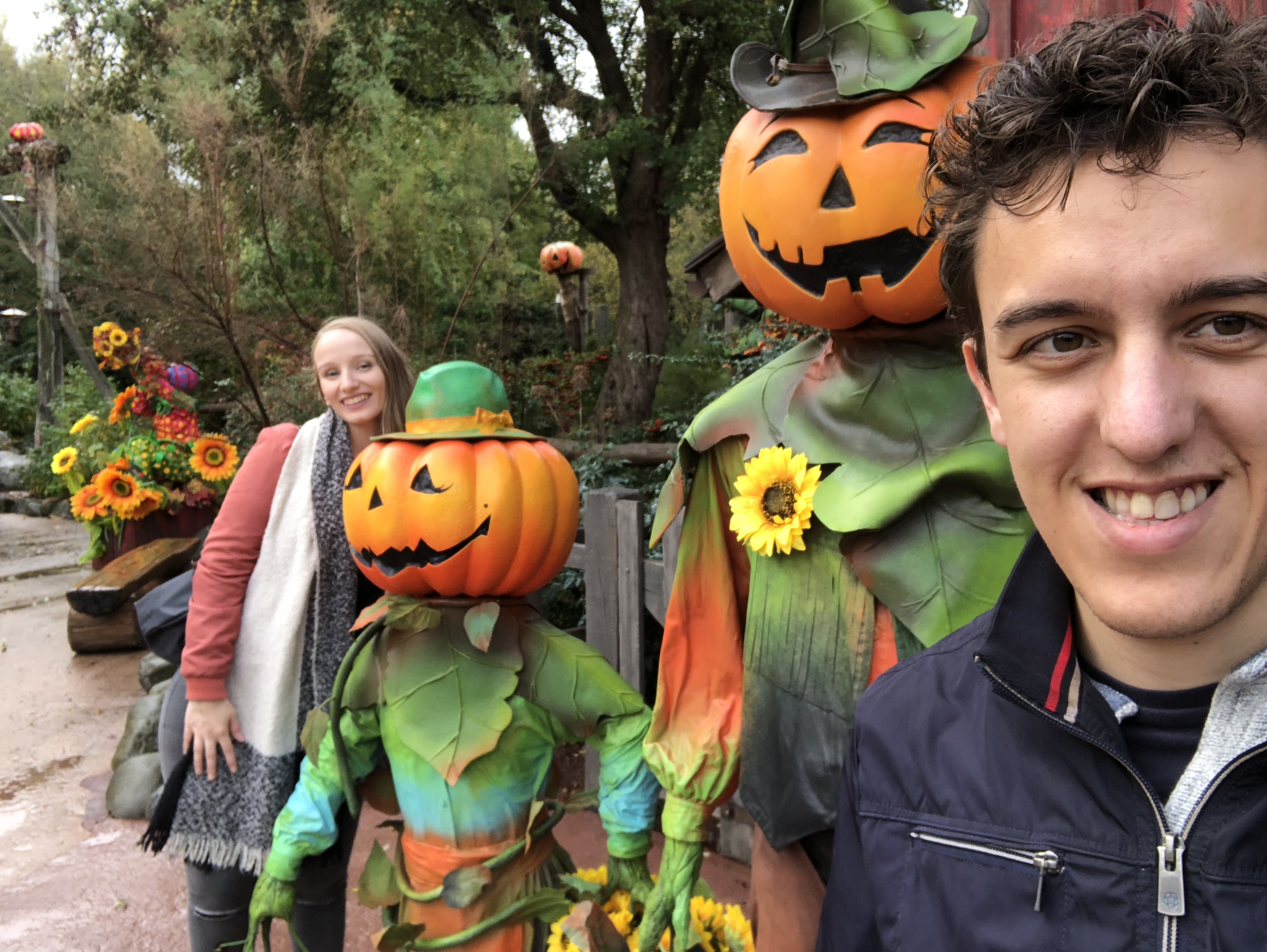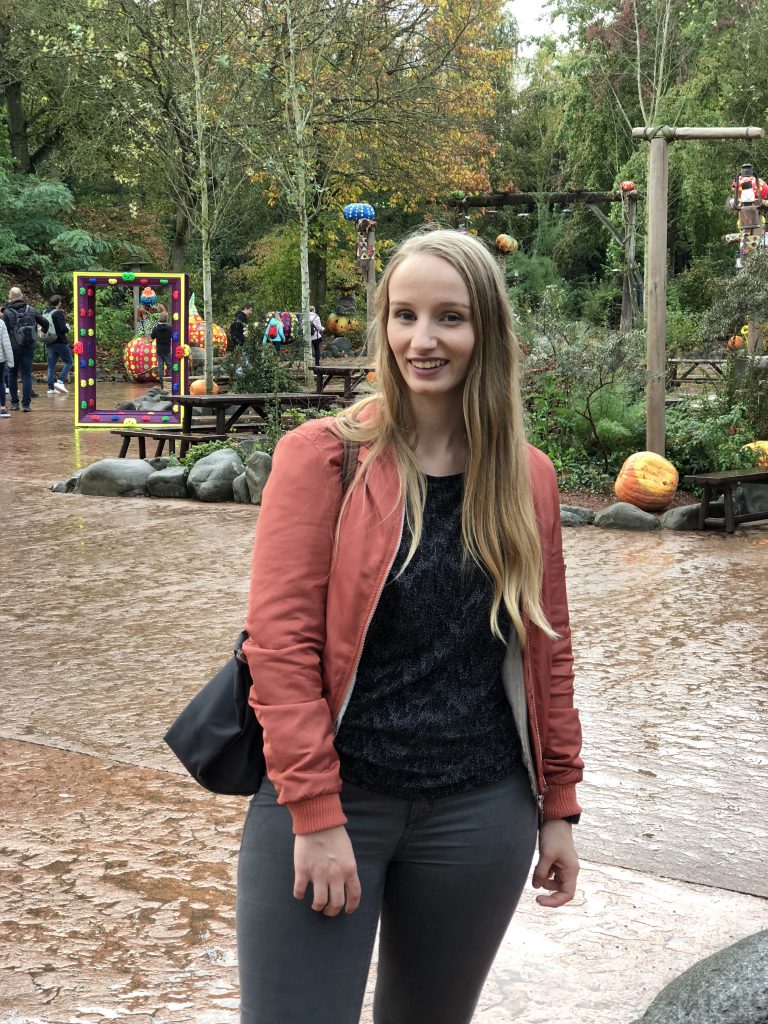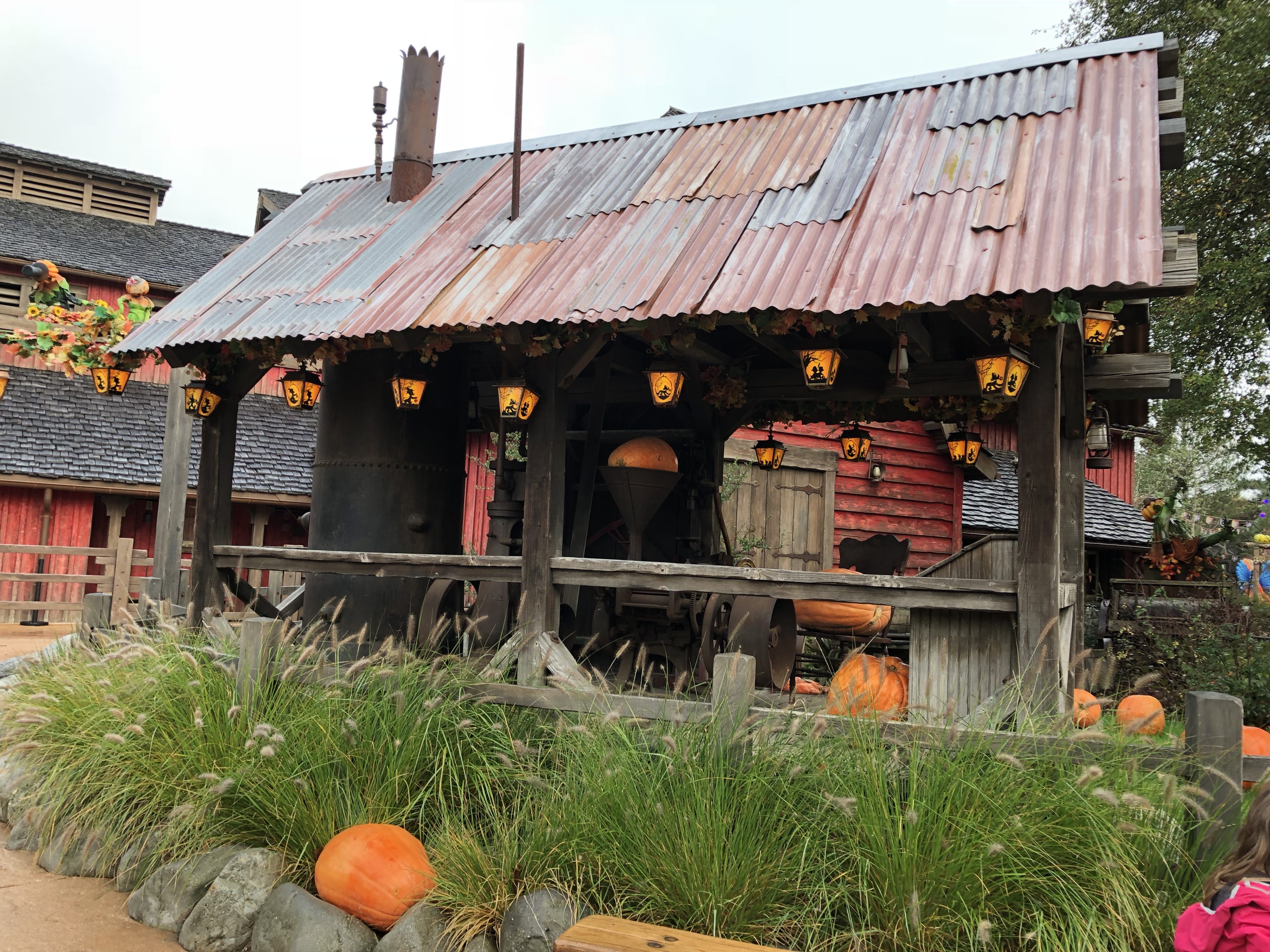 After lunch, we went on another rollercoaster: The Big Thunder Mountain. This was my favourite roller coaster, but we had to wait in the cue for 60 minutes, but it was worth it! After this rollercoaster we went on the Phantom manor, this was so beautiful! First, you had to stand in a room which brought you downstairs. Once you were downstairs, you had to walk through a creepy hallway and eventually you arrived at a rollercoaster type of thing. It wasn't fast or anything just beautiful, the theme in here was about ghosts and other scary stuff, but it was so much fun!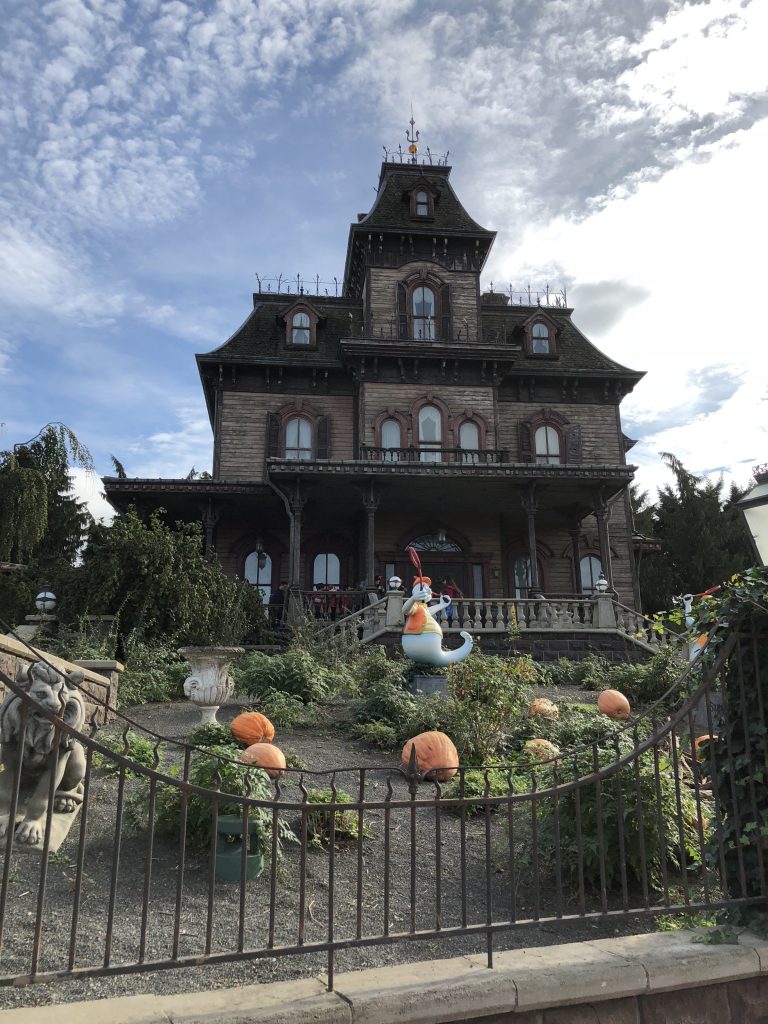 From Starwars to Teacups
We left Halloween street to go to the Hyperspace mountain and again, had to wait in line for 45 minutes but it was worth it. In my opinion, waiting in line for something in Disneyland is always worth it. I know you can get a FastPass, but we didn't get one. Each time we wanted to get one, we had to wait until 19h to go back. So while you are waiting to go back, you have to wait in line at other stuff anyway! So at a certain time, you can't do anything because you can't be late for the one you got a FastPass for. I recommend waiting in line and doing what you want, when you want it and not getting a FastPass.
After the Hyperspace mountain, which was in Starwar team for 25 years Disneyland, we went on another star wars themed attraction: Star tours. It was fun but not the kind of attraction that I love. And I mean: why are people screaming in this? I don't get it; it's just a 4D movie! You don't scream in the movie theatre watching a 3D movie, do you?
The last thing we went on where the teacups and a second childhood dream came true that moment. It was a short ride, but it was just so nostalgic, and I loved it.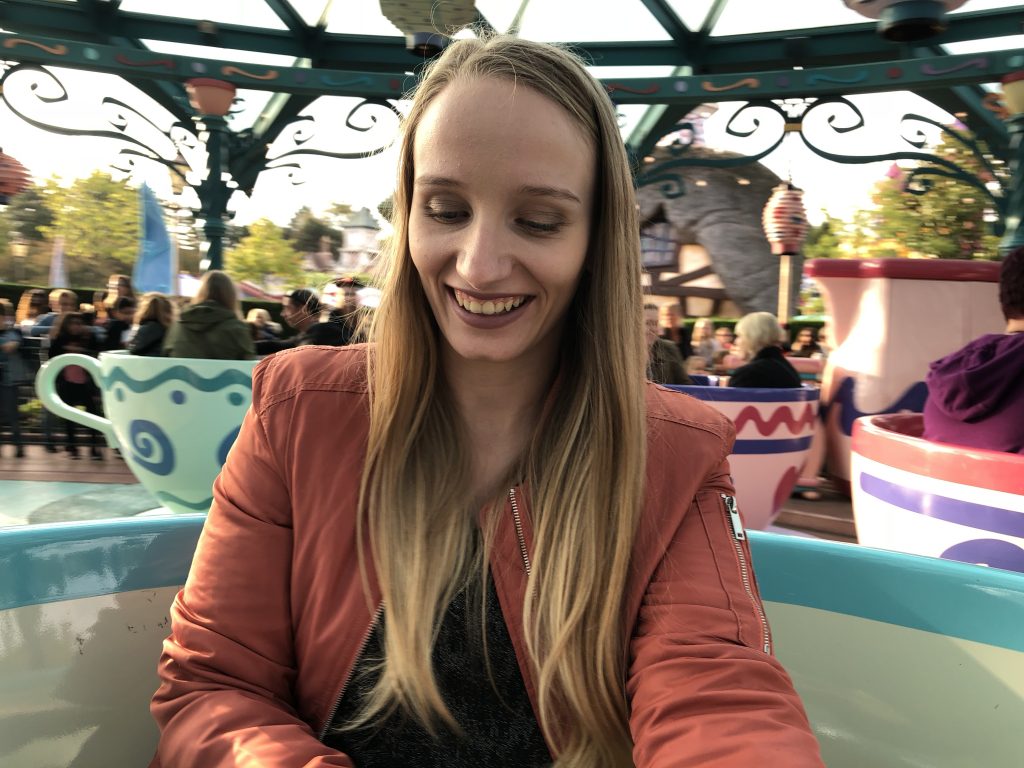 Disney all the way!
After the teacups, we went to the Christmas store in the Sleeping Beauty Castle. I wanted to buy everything, but man it was freaking expensive. So we walked further and went to another souvenir store to get a pen from the Disney Princesses. While we were walking, we saw everyone standing aside the street, and I was like: What is happening? Why is everybody standing here? So I tried walking through the crowd to go to the souvenir shop to get my pen when I realised the Disney Parade was coming!
I ran into the souvenir shop, got my pen, went back to the street and searched a place to stand. There I was, standing along the side of the street with everybody I was questioning a couple of minutes before that… And just one more time: a childhood dream came true that moment.
It was just magical. I was so happy! It felt like I was five again, never thought to see Disney characters would make me so happy… But I'm telling you the truth when I'm saying: I think I almost broke my boyfriend arm by pinching it during the parade and especially when I saw Christopher, Sven, Olaf, Elsa and Anna coming. After seeing them, I had to get a Frozen Christmas ball for our Christmas tree. I still don't regret it; I'll never regret it. Frozen all the way! Disney all the way!