City trip Antwerp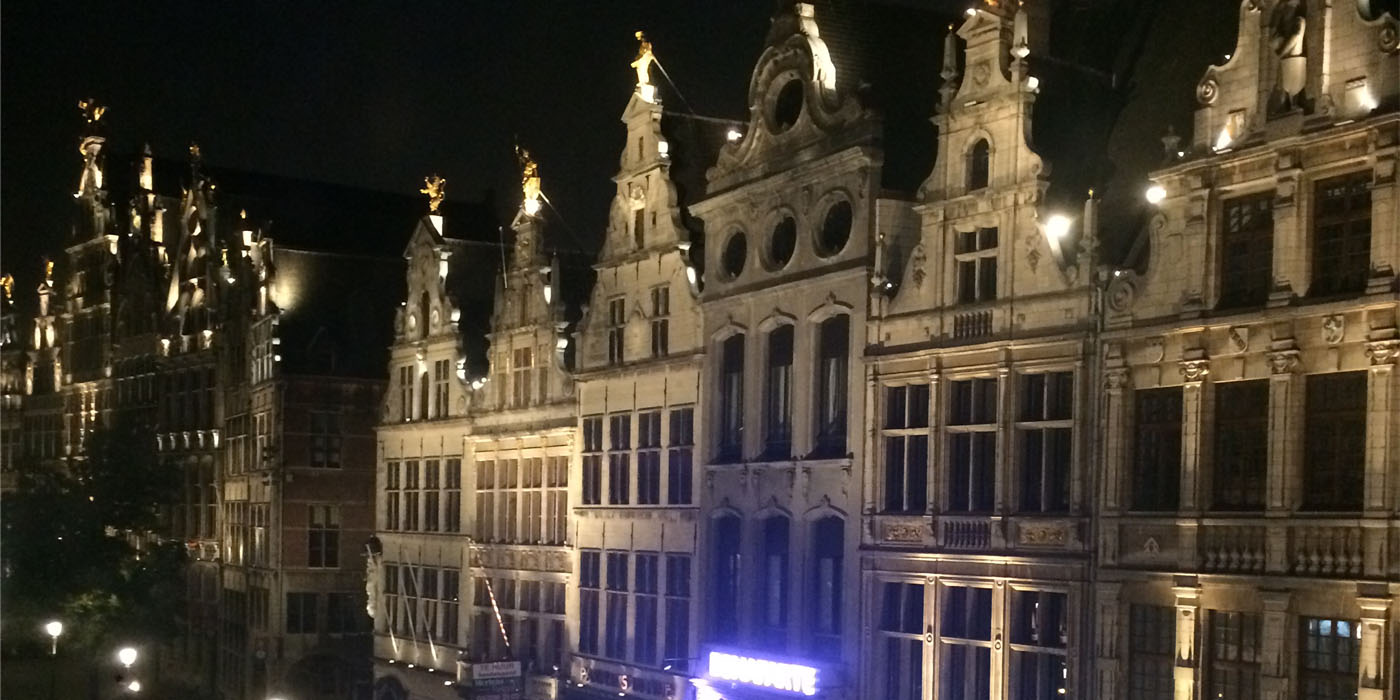 Hello everyone, in today's blog I tell you all about my graduation present that I got from my two nieces. We went for the first time together on a city trip, just the three of us!
Tourist in my own country
I got a city trip as a graduation present from my two nieces. We went to Antwerp for two days. As you guys now, I live in Belgium and Antwerp is one of the most important cities in Belgium because of the Antwerp Harbor. There's a lot to do in Antwerp, there are a lot of museums but there is also a big opportunity to shop, and there are many places to get something to drink or to eat.
Normally it's a one hour drive to Antwerp from my town, but there was so much traffic that it took us two hours to get there. It was lunchtime when we arrived, so we started our city trip with food. We ate at Fithap, a wrap and bowl lunch spot. I ate the lean and green wrap; it's a wrap with chicken, curry dressing, whole wheat rice and vegetables. It was delicious, and the restaurant looked so cute which is always a bonus!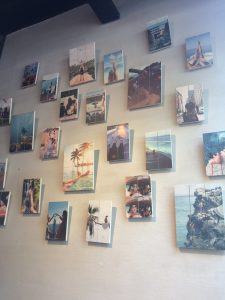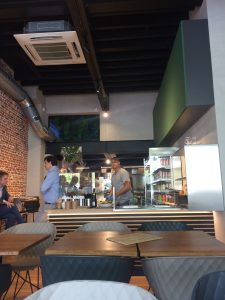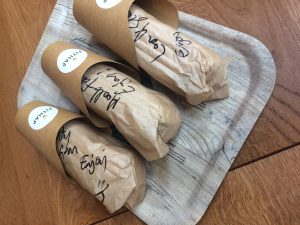 After lunch we went to Fomu, it's a photography museum. When we were there, there were two exhibitions one about photography and videography and one about the artist photographer Suzy Embo. I liked both exhibitions. We ended our little museum visit with a picture at the photo booth.
Everything is beautiful
We went back to the car and took our luggage to go to the hotel. We didn't stay at a hotel, but we had to get the keys from our apartment at a hotel. But first, we stopped for coffee and me & my monkey. It was such a beautiful and cosy coffee bar. I've never seen such a unique coffee bar, so I recommend going there! I had an iced coffee with caramel and smarties!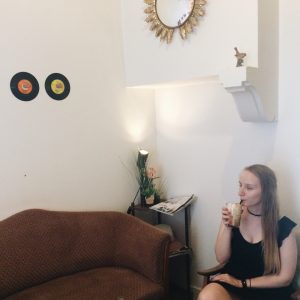 When we arrived at the hotel, I couldn't believe my eyes. It was the most beautiful hotel I have ever seen, and I'm going back to Antwerp just to stay in that hotel! The name of the hotel was Diamonds and Pearls. They had the cutest little garden, the little lunch/breakfast corner was stunning, and the salon was just perfect. I could live there; I absolutely could live there!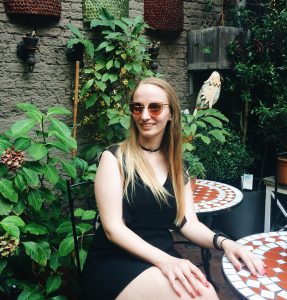 So we took our keys and went to our room which was in the city centre of Antwerp above a café. The room was great, it wasn't very special or anything. Just a basic room for three people with a kitchen and a bathroom. We stayed in our room for a little bit to rest and to drink a little bit of Martini Bellini.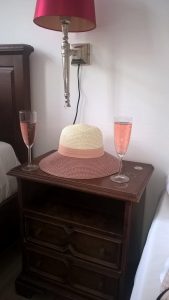 Tapas and wine
For the rest of the day, we just walked around in Antwerp, stopped a lot to drink something and we ended the day with some tapas at the restaurant 'De Ne9en Vaten'. Before I go on talking about the restaurant I warn you: you could get hungry so take your time to get a little snack! For starters, we had some bread with garlic mayonnaise and with a spread made of aubergine. Afterwards, we chose four different tapas. The first one was a filled mushroom, the second one was Calamares, third was patas bravas and last we took a tapas with scampi. I tell you guys, tapas are absolutely my favourite! It's so delicious and so fun to share food with friends or family! After our tapas, we went to Moochie frozen yoghurt to get a dessert.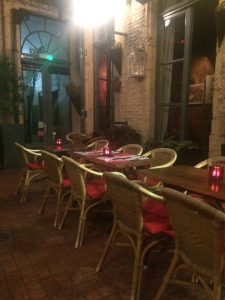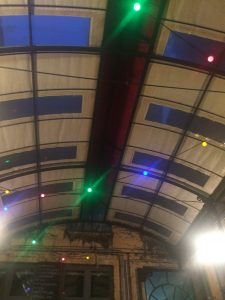 Food, again
On our second day, we went for breakfast at the diamonds and pearls hotel, and I have nothing bad to say about breakfast. I just loved it. I think a good breakfast is really important and it can make or break my day. This breakfast made my day! We stayed for a little while at breakfast to chill, because we had no hurry. We didn't plan to do anything that day.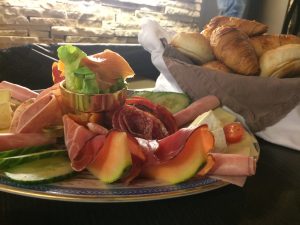 After breakfast and chilling, we went to the Meir to do some shopping and to enjoy our last day in Antwerp. We ended our trip with some delicious food of course so we went for lunch at Mockamore; we had some bagels and cookies.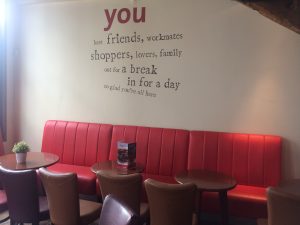 Going home
After our late lunch at 15h, we decided to go home. But first: cupcakes. I stopped at MoMade Cupcakes for some delicious cupcakes to take home. After a 1h and 30-minute drive I finally arrived at home. As you could see, loads of eating in Antwerp! But, why not?